English
Grade 4-6: English Language Arts for the Reluctant, Creative, & Terrified [T2]
An alternative to traditional reading & ELA courses, focusing on literary comprehension & analysis through film, comic books, poetry, & more. Fun & engaging, project-based & discussion-based. Perfect for reluctant & creative learners.
  There are no upcoming classes.
Meets 3x per week
Over 11 weeks
40 minutes per class
There are no open spots for this class.
You can request another time or scroll down to find more classes like this.
Class Experience
*THIS LISTING IS FOR TRIMESTER 2 ONLY.

**This is a full-year reading curriculum for  grades 4-6,  divided into three trimesters. Separate enrollment is required for each trimester. Trimesters may be taken independently or consecutively; however, be advised that units will build on each other to some degree.  Trimesters are subject to vary in length in an effort to schedule the course in accordance with traditional, American holiday breaks; however, each trimester shall be priced equally. The...
In this course students will…
-determine theme;
-analyze plot and its various phases;
-examine how literary elements affect plot progression, assist in character development, and convey meaning, including: motif, symbol, foreshadowing, echoing, flashback, opposition, metaphor, irony, foil, choice of language; 
-understand the mono-myth (Hero's Journey), The Heroine's Journey, The Villain's Journey, and character archetypes;
-develop an understanding of modern pop-culture.

This course provides opportunities to for students to develop the following skills:
1.Explain the function of character.
2.Explain the function of setting.
3.Explain the function of plot and structure.
4.Explain the function of the narrator or speaker.
5.Explain the function of word choice, imagery, and symbolism.
6.Explain the function of comparison.
7.Develop textually substantiated arguments about interpretations of a portion or whole text.

Credentialed teacher with almost 20 years of experience in education. Certified AP English teacher, forensics coach(speech and debate), with an extensive background in drama.  I have taught in multiple states in the U.S. and spent three years teaching in China.  I am traveler, chef, poet, and storyteller, specializing in writing instruction, literary analysis, creative projects, and above all, building student teacher relationships.
Students will be assigned weekly homework, unit projects, and periodical writing assignments.  The majority of the homework in this course will be will be watching films, completing comprehension packets as they do, including comprehension questions, vocabulary, and analytical and discussion questions.  During each trimester, students will be assigned two creative projects, including one creative book report project. While this course will primarily use film as opposed to texts, students will still be required to read two books during each trimester. Students may choose to read the books instead of watching the films if they wish, but our focus will typically be on the films, with occassional excerpts from the original work. Additional activities may also be assigned.  As a grade 5 and 6 reading/ELA class, writing will be included, but in minimal form.
Basic art supplies will be needed to complete the projects (eg glue, scissors, cardboard, etc.). Projects will be assigned during the second week of the trimester and due the final week, allowing ample time for students and parents to determine and acquire needed items. In addition, some common items (in most houses) will also be needed for some of the critical thinking exercises. A list of these items shall be provided a minimum of one week in advance (eg: deck of cards, dice, toothpicks). Every effort is made to keep supplies at a minimal cost. With any of the above, should a student claim to "need" something that seems high priced, please confirm with me before buying.

Students/parents are required to purchase or acquire their own access to the following:

Book: "Spy School"
Films:"And then There Were None/10 Little Indians)," "Sherlock Holmes" (1980's BBC, episode TBD, available on youtube,) First episode of "Sherlock," "Enola Holmes," "Anne of Green Gables," "Searching for Bobby Fischer"

Grading
Students shall be evaluated overall by a combination of engagement, progression, and learning.  Rather than waste time on trivial grading, much of the work in this course is designed as exercises in order to promote student development.  Students that are actively engaged and put forth the effort will excel with the assessments. That being said, it is the finish product that is more important when it comes to student assessment.

Students shall maintain all work as assigned in a digital folder or physical notebook. As most assignments are designed as practice exercises, these will typically be scored as credit/no credit based on effort and completion.  Daily assignments and regular homework will be kept in this file and submitted for scoring at the end of the trimester.  Students keeping a physical copy rather than a digital copy must submit their work in photograph form as a slideshow.

In lieu of formal exams, this course will use projects as the primary form of student assessment. Essays and projects must be submitted on the date due. Work submitted after the deadline may not be evaluated or scored.

The 5-point scale:
A=5 (4.5-5): Far surpasses all standards and expectations
B=4 (3.5-4.4): above average, exceeds standard
C=3 (2.5-3.4):  Meets standard expectations and requirements
D=2 (1.5-2.4): Needs improvement/meets some expectations but falls below standard
F= 1 (0-1.4): Does not meet standard expectations
0=0: did not turn in or did not complete

Weighting
40%  Engagement, effort, and participation
20%  Homework/daily assignments (Trimester folder)
40% Projects

(A note on grading: My classes are designed to be easy to pass provided students put forth the effort; however, I do not grade easily. I expect my students to always give me their best effort, but quality of a finished product and assessment of learning, knowledge, and understanding require more than just effort.  In other words, I am an easy C, but a hard A.) 
2 hours per week in class, and an estimated 2 - 4 hours per week outside of class.
All required books and films in this course are generally approved for ages 8-12; however, individual sensibilities may vary and parents are always advised to preview materials. In addition to required films and books, students will also be provided book lists for their book reports and suggested viewing lists with each trimester. Be aware, that some material on these "student choice" lists may be better suited for ages 11-14, and may contain a PG-13 rating or similar.

Please note that "Anne of Green Gables" does contain racism, racial slurs, stereotypes, harmful and inaccurate descriptions of Natives; however, this will not be the focus of our class discussion.
Book: "Spy School"
Films:"And then There Were None/10 Little Indians)," "Sherlock Holmes" (1980's BBC, episode TBD, available on youtube,) First episode of "Sherlock," "Enola Holmes," "Anne of Green Gables," "Searching for Bobby Fischer"
Day 3 Focus: Critical and creative thinking
Superheroes discussed: Batman, the Flash, Daredevil, 
Teacher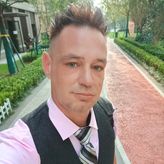 About Me
"I am not the teacher that you are looking for," as I wave my hand ever so slightly.

I will not fill your students with rainbows and sunshine. I am not super high tech in the computer age. I don't offer fluff and I have no gimmicks. No puppies,...