English
SAT & ACT Book Club: Discuss Novels from the SAT & ACT Recommended Reading Lists
Every two weeks, we will get together to discuss our book that is on the SAT & ACT recommended reading lists. These books are usually classics, as the exams often choose works in the public domain or that discuss major US and world ideas. You'll only be charged $14 every two weeks, not every week.
Meets 1x per week
Runs week after week
45 minutes per class
Cancel anytime
Class Experience
👩‍🏫 𝐋𝐨𝐨𝐤𝐢𝐧𝐠 𝐟𝐨𝐫 𝐚 𝐨𝐧𝐞-𝐨𝐧-𝐨𝐧𝐞 𝐨𝐫 𝐩𝐫𝐢𝐯𝐚𝐭𝐞 𝐬𝐦𝐚𝐥𝐥 𝐠𝐫𝐨𝐮𝐩 𝐜𝐥𝐚𝐬𝐬? 𝐖𝐞 𝐜𝐚𝐧 𝐡𝐞𝐥𝐩 𝐰𝐢𝐭𝐡 𝐭𝐡𝐚𝐭! 

𝐏𝐥𝐞𝐚𝐬𝐞 𝐜𝐥𝐢𝐜𝐤 𝐭𝐡𝐞 "𝐑𝐞𝐪𝐮𝐞𝐬𝐭 𝐚 𝐏𝐫𝐢𝐯𝐚𝐭𝐞 𝐂𝐥𝐚𝐬𝐬" 𝐥𝐢𝐧𝐤 𝐚𝐛𝐨𝐯𝐞 𝐚𝐧𝐝 𝐬𝐞𝐧𝐝 𝐭𝐡𝐞 𝐝𝐞𝐭𝐚𝐢𝐥𝐬 𝐨𝐟 𝐲𝐨𝐮𝐫 𝐫𝐞𝐪𝐮𝐞𝐬𝐭 𝐢𝐧𝐜𝐥𝐮𝐝𝐢𝐧𝐠 𝐝𝐚𝐭𝐞, 𝐭𝐢𝐦𝐞, 𝐧𝐮𝐦𝐛𝐞𝐫 𝐨𝐟 𝐥𝐞𝐚𝐫𝐧𝐞𝐫𝐬. 𝐅𝐨𝐫 𝐩𝐫𝐢𝐯𝐚𝐭𝐞 𝐨𝐧𝐞-𝐨𝐧-𝐨𝐧𝐞 𝐜𝐥𝐚𝐬𝐬𝐞𝐬, 𝐨𝐮𝐫 𝐫𝐚𝐭𝐞 𝐢𝐬 $𝟏 𝐩𝐞𝐫 𝐦𝐢𝐧𝐮𝐭𝐞 𝐩𝐞𝐫 𝐰𝐞𝐞𝐤. 𝐈𝐟 𝐲𝐨𝐮 𝐡𝐚𝐯𝐞 𝐚 𝐬𝐦𝐚𝐥𝐥 𝐠𝐫𝐨𝐮𝐩, 𝐩𝐥𝐞𝐚𝐬𝐞 𝐦𝐞𝐬𝐬𝐚𝐠𝐞 𝐮𝐬 𝐰𝐢𝐭𝐡 𝐭𝐡𝐞 𝐧𝐮𝐦𝐛𝐞𝐫 𝐨𝐟 𝐥𝐞𝐚𝐫𝐧𝐞𝐫𝐬 𝐲𝐨𝐮 𝐡𝐚𝐯𝐞 𝐥𝐢𝐧𝐞𝐝 𝐮𝐩 𝐚𝐧𝐝 𝐰𝐞 𝐰𝐢𝐥𝐥 𝐥𝐞𝐭 𝐲𝐨𝐮 𝐤𝐧𝐨𝐰 𝐭𝐡𝐞 𝐰𝐞𝐞𝐤𝐥𝐲 𝐫𝐚𝐭𝐞!

🌻 🌻 🌻

So many books, so little time! There are several books that are...
This class is taught in English.
Students will gain exposure to a wide variety of important ideas and viewpoints, as well as elevated writing styles. Many of the passages selected for the SAT and ACT are either pivotal cultural works and/or in the public domain, meaning they are written with an older, more eloquent writing style that can seem daunting until you gain more exposure to it.
𝐀𝐛𝐨𝐮𝐭 𝐁𝐞𝐜𝐤𝐲 𝐙𝐞𝐫𝐫
Teaching--especially in English, writing, and language arts--is a true passion of mine. I graduated Cum Laude from Kansas State University in 2010 with a Secondary Education degree in English and Journalism, and then went on to teach in the public schools before setting off on my own as an online teacher and tutor.

My philosophy of education is to make it as fun, personalized, and as interactive as possible for the kids. I always try to even out my direct instruction/lecture time with plenty of opportunities for students to practice these new skills, take polls, play review games, and collaborate with peers.

I am happily married to my husband Brad, and we have two beautiful daughters, Sophia and Elise. We currently reside in Kansas in a small town, and we love the small town life.

Oh, and Zerr is pronounced "Zarr," so it rhymes with "car." 😉

𝐀𝐛𝐨𝐮𝐭 𝐌𝐨𝐧𝐢𝐜𝐚 𝐖𝐢𝐧𝐤𝐥𝐞𝐫

Hi there! I'm Monica and I teach reading, vocabulary, and writing classes. I recently finished graduate school in linguistics. 

I grew up speaking English, Spanish, and Swiss German at home, so I've been surrounded by several languages from a young age. Whether I am studying the history of a word, or what language can tell us about its speakers, I am endlessly curious about language. I have experience teaching linguistics courses at the university level, as well as teaching writing, reading, and English as a second language online. I'm so excited to share my passion for language and to learn with and from my students!

My teaching philosophy is that every student comes into the classroom with knowledge. It's my job, as a teacher, to leverage what they already know to help them achieve their goals.
Outside of the classroom, you can find me at the beach, or out in nature. I love to spend my free time reading, writing, and with my friends and family. Oh, and playing with my cat, Biscuit!
I'm looking forward to seeing you in class! 😊

𝐀𝐛𝐨𝐮𝐭 𝐃𝐨𝐧𝐧𝐚 𝐌𝐜𝐄𝐥𝐡𝐞𝐧𝐲

Hello! My name is Donna (students often call me Teacher Donna) and I am so excited to meet you!

I have a Bachelor's Degree in Education with a concentration in English, an active teaching certificate, and am currently in the process of working on my Master's Degree as a Reading Specialist.

I teach English Language Arts with New Horizons Academy and stay home with my own four young kiddos. My kids (ages 10, 8, 6, and 3) keep me on my toes and help me to come up with new and fun lessons to bring into the classroom for your own little learners. I love teaching children of all ages and am looking forward to becoming your child's teacher.

My personal teaching philosophy is "We are Lifelong Learners!" I want to foster a love of learning in my classroom through engaging, fun, and creative lessons.  I hope to see you in my classroom very soon! ✨

𝐀𝐛𝐨𝐮𝐭 𝐁𝐫𝐢𝐭𝐭𝐧𝐞𝐲 𝐒𝐡𝐚𝐰

Hi! My name is Brittney. I received my Associates Degree in Elementary Education and my Bachelors Degree in English. I love working with kids and have experience with all ages. 

I am a wife and mother of four, ages 9, 6, 4, and 1, and the oldest of eight. I have been both a nanny and babysitter as well. Through my past employment and own kids, have gained experience with children with speech delays, autism, and ADHD. I have also worked as a classroom volunteer and ESL instructor. 

I love reading and writing and am a total bookworm. I also love dogs and cooking. My kitchen and my reading chair are my happy places! 

My teaching philosophy is that every child is different and my job is to make sure to embrace those differences to make the education experience the best for all the children. I also want to make sure I do my best to foster a love of reading in my students because, "if you can read, you can do anything!"

Qualifications:
-Associates in Elementary Education
-Bachelors in English
-Former ESL instructor
-Experience with all ages

𝐀𝐛𝐨𝐮𝐭 𝐑𝐞𝐛𝐞𝐜𝐜𝐚 𝐖𝐚𝐫𝐭𝐡𝐞𝐧

Hi! My name is Rebecca and I'm from South Carolina in the USA. I've been teaching for over 9 years, both in the classroom and online. 

I graduated from the College of Charleston with a Bachelor's degree in Sociology and a minor in Psychology. This background helps me to relate to students from all walks of life. I earned my ESL teaching certification from Oxford Seminars in 2013.  

I have taught English in New York City, Nicaragua, and Thailand as a US Peace Corps teacher.  I've also taught students online from countries like China, Japan, and all over Central and South America. I speak conversational Thai and Spanish. 

In addition to teaching English, I also teach dance! I enjoy cooking, being active outdoors, and making crafts.

I look forward to meeting you soon!

Qualifications:
- BS College of Charleston
- 100 Hour TEFL/ TESL/ TESOL Certification - Oxford Seminars
- 9 years of experience
Students will have two weeks to read the book club novel in preparation for our every-other-week book club meetings.
Students will need to obtain a copy of the books read for class. Many of these works are in the public domain, so they can be found for free online, and all should be available in the public library system.

Discussion Schedule
Week of April 3: Pride & Prejudice by Jane Austen
Week of April 17: Frankenstein by Mary Shelley
Week of May 1: Animal Farm by George Orwell
Week of May 15: The Great Gatsby by F. Scott Fitzgerald
Week of May 29: The Awakening by Kate Chopin
Week of June 12: Slaughterhouse-Five by Kurt Vonnegut
Week of June 26: Wuthering Heights by Emily Bronte
Week of July 10: The Scarlet Letter by Nathaniel Hawthorne
Week of July 24: Brave New World by Aldous Huxley
Week of August 7: 1984 by George Orwell
Week of August 21: The Picture of Dorian Gray by Oscar Wilde
Week of September 4: Treasure Island by R.L. Stevenson
Week of September 18: The Three Musketeers by Alexandre Dumas
Week of October 2: The Metamorphosis by Franz Kafka
Week of October 16: Jane Eyre by Charlotte Brontë
Week of October 30: The Grapes of Wrath by John Steinbeck
Week of November 13: The Adventures of Sherlock Holmes by Sir Arthur Conan Doyle

45 minutes per week in class, and an estimated 2 - 4 hours per week outside of class.
Please visit www.commonsensemedia.org to see a full parental guidance review for each book in our club. 
Most ongoing classes meet weekly and charge weekly, but with this class, we will meet every other week to give students more time to read each book. As such, you will only be charged for the weeks we have our live Zoom meetings, though the Outschool classroom will always be open for a discussion post between classes!
Every two weeks, we will be reading a new book. Please see the list in the class description. 
Offered by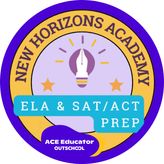 About Us
𝐀𝐛𝐨𝐮𝐭 𝐁𝐞𝐜𝐤𝐲 𝐙𝐞𝐫𝐫
Teaching--especially in English, writing, and language arts--is a true passion of mine. I graduated Cum Laude from Kansas State University in 2010 with a Secondary Education degree in English and Journalism, and then went on to...