English
Lord of the Rings Adventure Middle Earth RPG (5E)
Delve deep into Tolkien's Middle Earth with fellow adventurers as we make our way over the Misty Mountains, through the treacherous Mirkwood forest to the Dwarven hold of Moria and beyond; endless opportunities await!
Meets 1x per week
Runs week after week
90 minutes per class
Cancel anytime
Class Experience
"It's a dangerous business, Frodo, going out of your door," he used to say. "You step into the Road, and if you don't keep your feet, there is no knowing where you might be swept off to. Do you realize that this is the very path that goes through Mirkwood, and that if you let it, it might take you to the Lonely Mountain or even further and to worse places?"

Fantasy role playing is akin to a living novel where the players are the main characters. Everyone combines to write a story which is...
Students will gain a thorough understanding of Tolkien's Middle Earth through their experience in this class. 
Students will become familiar with the denizens, geography, and setting of Tolkien's works.
Students will be part of the legend and lore associated with Middle Earth.
Students will learn about the Three Pillars of Wisdom of D&D (inspired by Tolkien by the way)
Students will learn about problem solving and creative thinking skills.
Students will learn to cooperate as a team to overcome adversity. 
As with my other immersion adventures, I wish to share my life long interest in this RPG format. Having taught for the past 30 years I have found the best way to "get students to learn" is to involve them in the learning. Having the student vicariously live in Middle Earth and problem solving in Middle Earth is the best way for them to truly understand Tolkien's genius. 
No homework for class, however I do hope your learner will begin reading Tolkien with great interest on their own!
1 hour 30 minutes per week in class, and maybe some time outside of class.
This is an immersive literature experience using "the world's most popular role playing game"(D&D) as the vehicle for immersion. The Three Pillars of Adventure (exploration, role playing, and fantasy combat) are an inherent part of this class. Combat against  monsters or evil wizards will be managed within the context of Tolkien's works and the nature of the D&D experience. All sessions will maintain an age appropriate without overdoing the combat aspect. If your learner is already a Tolkien fan and enjoys RPGs then this is a fantastic opportunity. If your learner has yet to experience Tolkien, then there is no better introduction. 

This class can be a solo adventure - contact me for details. 
Of course my main source is Tolkien, however there are a vast number of RPGs which are wonderfully clever and faithful to Tolkien's genius. 

I will be using Adventures in Middle Earth (5E) 

Player's Guide	September 7, 2016	
Loremaster's Guide	January 31, 2017	
Wilderland Adventures	April 19, 2017	
Rhovanion Region Guide	July 5, 2017	
The Eaves of Mirkwood & Loremaster's Screen	July 31, 2017	
The Road Goes Ever On	August 29, 2017	
The Mirkwood Campaign	November 9, 2017	
Rivendell Region Guide	March 13, 2018	
Eriador Adventures	May 23, 2018	
Bree-land Region Guide	March 14, 2019	
Lonely Mountain Region Guide	August 9, 2019	
Erebor Adventures	September, 2019	
Rohan Region Guide	November, 2019

I will use the MERP (Middle Earth Role Playing) Books I have gathered over the years. Literally ENDLESS campaigns and adventures.
Angmar: Land of the Witch King (1982)
A Campaign and Adventure Guidebook for Middle-earth (1982)
Umbar: Haven of the Corsairs (1982)
The Court of Ardor in Southern Middle Earth (1983)
Isengard and Northern Gondor (1983)
Northern Mirkwood: The Wood-Elves Realm (1983)
Southern Mirkwood: Haunt of the Necromancer (1983)
Bree and the Barrow-Downs (1984)
Combat Screen and Reference Sheets (1984)
Dagorlad and the Dead Marshes (1984)
Hillmen of the Trollshaws (1984)
Moria: The Dwarven City (1984)
The Tower of Cirith Ungol and Shelob's Lair (1984)
Erech and the Paths of the Dead (1985)
Goblin-Gate and Eagle's Eyrie (1985)
Haunted Ruins of the Dundlendings (1985)
Moria, the Dwarven City (1985)
Rangers of the North: The Kingdom of Arthedain (1985)
Riders of Rohan (1985)
Lords of Middle-earth, Volume I (1986)
Lórien & The Halls of the Elven Smiths (1986)
Phantom of the Northern Marches (1986)
Thieves of Tharbad (1986)
Trolls of the Misty Mountains (1986)
Assassins of Dol Amroth (1987)
Brigands of Mirkwood (1987)
Dunland and the Southern Misty Mountains (1987)
Ents of Fangorn (1987)
Gates of Mordor (1987)
Havens of Gondor ... Land of Belfalas (1987)
Lords of Middle-earth, Volume II (1987)
Lost Realm of Cardolan (1987)
Pirates of Pelargir (1987)
Rivendell: The House of Elrond (1987)
Sea-Lords of Gondor ... Pelargir and Lebennin (1987)
Weathertop, Tower of the Wind (1987)
Woses of the Black Wood (1987)
Creatures of Middle-earth: A Bestiary of Animals and Monsters (1988)
Far Harad, the Scorched Land (1988)
Halls of the Elven-King (1988)
Minas Tirith (1988)
Mirkwood: The Wilds of Rhovanion (1988)
Mouths of the Entwash (1988)
Raiders of Cardolan (1988)
Shadow in the South (1988)
Teeth of Mordor (1988)
Dark Mage of Rhudaur (1989)
Denizens of the Dark Wood (1989)
Empire of the Witch-King (1989)
Forest of Tears (1989)
Ghosts of the Southern Anduin (1989)
Lords of Middle-earth, Volume III (1989)
Middle-earth Adventure Guidebook II (1989)
Mount Gundabad (1989)
Perils on the Sea of Rhûn (1989)
Treasures of Middle-Earth (1989)
Warlords of the Desert (1989)
Angus McBride's Characters of Middle-earth (1990)
Calenhad, a Beacon of Gondor (1990)
Ghost Warriors (1990)
Gorgoroth (1990)
Greater Harad (1990)
Hazards of the Harad Wood (1990)
Rogues of the Borderlands (1990)
The Necromancer's Lieutenant (1990)
Minas Ithil (1991)
Nazgul's Citadel (1991)
River Running (1992)
The Grey Mountains (1992)
Palantir Quest (1994)
Kin-Strife (1995)
Hands of the Healer (1997)
Teacher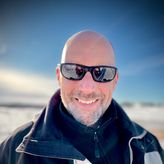 About Me
Over the past 30 years I have taught I.G.C.S.E, A-Level, I.B., and A.P. History throughout the Atlantic region in both private and public school settings. During that time I have instructed students in a variety of rigorous exam subjects . I am a...