Life Skills
Be Credit Smart: What Teens Should Know Before Taking Out Credit (FLEX)
Equip teens for credit success! This 4-week flex class (no live meetings) covers credit essentials: understanding credit, credit reports, credit scores, and how to establish credit. Lay the foundation for excellent credit in just 4 weeks.
55 total reviews for this teacher
Completed by 2 learners
Flexible schedule
Over 4 weeks
No live meetings
Class Experience
In this 4-week flex class, we dive deep into the world of credit, equipping teens with the knowledge and tools they need to navigate credit successfully. Many teens are unaware that they can lay the groundwork for excellent credit right now, even before they can independently access credit. By joining this course, your teen will gain a profound understanding of how to responsibly use, establish, and maintain good credit. This is knowledge that will benefit them for a lifetime!

Each week at...
🌟 Harness the Potential of Credit: Students will gain a deep understanding of how credit works and discover the incredible benefits it offers. By debunking common misconceptions, they'll develop the confidence to leverage credit effectively and seize opportunities that come their way.

🌟 Forge a Path to Financial Freedom: Armed with vital insights, students will learn how to establish credit responsibly from an early age. Whether they're under 18 or stepping into adulthood, they'll uncover practical strategies to start building a strong credit foundation that will open doors to their dreams.

🌟 Make Informed Credit Decisions: With this comprehensive guide, students will learn to navigate the credit landscape with ease. They'll discover how to access credit reports, interpret their contents, and monitor their financial health. Armed with this knowledge, they'll have the power to make informed decisions and safeguard their creditworthiness.

🌟 Cultivate Lifelong Financial Resilience: By acquiring a deep understanding of credit scoring models, students will unravel the mysteries behind credit scores. They'll learn the factors that influence scores, how to maintain excellent credit standing and the importance of prudent credit management. These invaluable skills will fortify their financial well-being in the long run.
During my time at DePaul University from 2001 to 2003, I immersed myself in a rigorous academic program within the esteemed School of Commerce. As a student majoring in Finance, I undertook a comprehensive curriculum that laid the groundwork for my understanding of financial principles. I delved into a diverse range of subjects, including Business Calculus, Accounting, and Economics. These foundational courses equipped me with the analytical and quantitative skills necessary to navigate the intricate world of finance.

During my impactful tenure as a Certified Pre-Purchase Housing Counselor from 2013 to 2015, I dedicated myself to empowering aspiring homebuyers who faced challenges in qualifying for mortgage loans. With a comprehensive range of certifications, I acquired the expertise to guide clients through credit and money management, ultimately enabling them to fulfill their dreams of homeownership.

Here is a glimpse into the diverse certifications I earned during that time:

🔑 Closing the Financial Literacy Gap through Student Loan Counseling
Equipped with this certification, I guided clients in developing effective strategies to manage their student loan debt, bridging the gap to homeownership.

🔑 Delivering Effective Financial Education
With this certification, I honed my skills in delivering impactful financial education. Through interactive and engaging sessions, I empowered individuals with the knowledge and tools they needed to make sound financial decisions, paving the way for mortgage loan qualification.

🔑 Financial Management: Building Competency in Housing Counseling
This certification underscored my ability to provide comprehensive financial management guidance. From budgeting and debt management to savings strategies and investment principles, I equipped clients with the necessary skills to enhance their financial well-being and improve their eligibility for mortgage loans.

🔑 FreddieMac Credit Smart
Possessing this certification signified my expertise in credit education. I possess a deep understanding of credit reports, credit scoring, and effective strategies for improving creditworthiness. By leveraging this knowledge, I empowered clients to take control of their credit and increase their chances of qualifying for mortgage loans.

🔑 Homebuyer Education Methods: Training The Trainer
With this certification, I was qualified to train and educate individuals on the intricacies of homebuyer education. By employing effective instructional techniques and sharing best practices, I ensured that clients were well-prepared to overcome challenges in their homebuying journey.

🔑 Homeownership Counseling Certification: Principles, Practices, and Techniques
This comprehensive certification showcased my ability to provide personalized counseling to aspiring homebuyers. I would guide clients through the entire process, from understanding mortgage options to evaluating affordability and improving financial readiness for successful loan qualification.

🔑 Mortgage Lending Fundamentals for Homeownership Professionals
This certification increased my understanding of mortgage products, interest rates, and lending criteria, which allowed me to guide clients in making informed decisions and increasing their eligibility for mortgage loans.

🔑 Mortgage Math Made Simple for Homeownership Professionals
With this certification, I mastered the art of simplifying complex mortgage calculations. By demystifying mortgage math, I helped clients to understand the financial implications of their decisions, ensuring they can navigate the loan qualification process with confidence.

🔑 National Industry Standards for Homeownership Education and Counseling Code of Ethics and Conduct
This certification affirmed my unwavering commitment to upholding the highest ethical standards in homeownership education and counseling.

🔑 Understanding Credit Reports and Credit Scoring
This certification signifies my comprehensive understanding of credit reports, credit scoring models, and the factors that impact creditworthiness. This enabled me to guide clients in improving their credit profiles, boosting their eligibility for mortgage loans, and realizing their homeownership goals.

🔑 eHome America Homebuyer Education Course
Completion of this course demonstrated my commitment to providing accessible and convenient homebuyer education. By delivering a comprehensive online education experience, I equipped clients with the knowledge and skills necessary to navigate the complexities of the homebuying process.

With my extensive training and experience, I am equipped to guide learners toward a brighter financial future through two key areas: credit and money management. When it comes to credit, I have honed my ability to review credit reports with a keen eye for improvement opportunities. I know precisely where to focus and how to identify areas that require attention. By leveraging this knowledge, I have successfully guided countless individuals on the path to credit excellence. By leveraging effective strategies, I have empowered others to harness the power of a Spending Plan—a dynamic tool that enables them to assess income versus expenses. Through this transformative process, they learn how to seize control of their finances, eliminate unnecessary expenses, pay off debts, and build an emergency fund. 

With over 6 years of experience as a licensed Real Estate Agent in three different states, I bring a wealth of knowledge to the table. Through rigorous coursework, I have acquired a deep understanding of finance, including how to calculate mortgage payments, interest, taxes, and insurance. And with regular continuing education, I stay up-to-date on the latest financial strategies and industry trends.
Each week learners will receive an assignment to put into practice what they learn. Learners may need assistance from parents or guardians. It should take less than an hour to complete each assignment.
No live meetings, and an estimated 0 - 1 hours per week outside of class.
YouTube and Google Slides are used in pre-recorded videos in screen share view only.
www.transunion.com, www.equifax.com, www.experian.com, www.annualcreditreport.com, creditkarma.com, myfico.com, mint.com
Teacher
Shelia Trevino
🇺🇸
Lives in the United States
"Bringing Skills to Life". Bringing skills to life means actively applying and utilizing your skills in real-world situations or contexts. It involves taking what you have learned or developed and putting it into action to achieve practical outcomes or solve problems.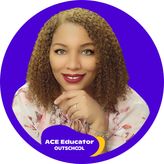 About Me
As a homeschooling mom of a son with severe ADHD and ODD (DMDD), I empathize with the challenges faced by both learners and parents/guardians. My own experience in finding engaging curricula and resources for my son inspired me to create my own,...