Life Skills
D&D Monster Creation Club
A group established to unleash the creativity of students who have fantastic and innovative ideas about monsters in Dungeon and Dragons.
Unlimited access to chat group
Renews on the 1st of the month
Cancel anytime
What can learners do in this group?

Keith (M.A. Military History)
The Hundred Eyed Giant (CR 8)
D&D Monster Creation Club is a community of learners that come together on Outschool to share what they're learning, ask questions, participate in challenges, and get feedback on their projects
Sample learner reactions
How does a "Group" work?
Access anytime
Access to an online community, anytime — Share and create with like-minded peers from any device
Verified learners
A space for verified learners — All participants are verified by Outschool via video before joining
Educator-led
Educator-led activities, events, and discussions — Outschool educator moderates content and facilitates engaging activities
Group Experience
This is a great group for students with super special scary ideas about new monsters for D&D. We will use the D&D 5E rules (of course) but we will let our imaginations wander as we create the ultimate monsters for the "world's greatest role playing game"!

Do not limit yourself to only scary monsters! There are plenty of awesome ideas which can be cute and friendly familiars and/or companions as well. You might even have fantastic ideas about sidekicks and non-player characters (NPCs) that...
Students will be able to share their awesome monster ideas with other members. 
Students will gain super helpful ideas about D&D monsters and how to provide descriptions. 
Students will learn about D&D 5E monster stats, thus learning more and more about the game.
Students will gain experience in being future Dungeon Masters by learning about and envisioning these monsters in dungeons. 
Welcome to D&D Monster Creation Club! We want all of our learners to feel comfortable, connected, and safe. That's why we have 3 rules we ask you to follow: Be Kind, Be Safe, and Be Respectful.

Be Kind - Help all learners feel welcome and included.
Learners from all over the world, with different backgrounds, races, ethnicities, abilities, gender identities, religions and body types, participate in our Group. Always be nice and make others, especially new learners, know that they belong and are welcome. Teasing, name calling, or bullying anybody in our community? Nope. Not happening here

Be Safe - Keep your personal information private and never ask other learners for theirs.
Personal things are personal. We want to keep you safe on Outschool, but we also want YOU to understand how to be safe when you're meeting other learners or teachers. Keep your full name, home address, gaming or social media name, email, and school name private.

Be Respectful - Treat others how you want to be treated.
Keep language clean and information you share safe. If you wouldn't say it or share with your grandma, don't do it here. Swear words, racy videos, and violent images are not allowed. Treat Outschool like a public place, and when in doubt, keep things covered.

All members want to share their monster ideas because they are proud of what they have created. As YOU would want others to make positive and constructive comments please make sure that your comments are helpful. Thank you.
View and create posts any time, at your own pace..
D&D is a fantasy game based upon the Three Pillars of Adventure (exploration, role playing, and combat). This group is based upon inventiveness and creativity in designing monsters and other fantastic creatures. Students are asked to conform to the basic design D&D 5E design rules which discuss different attacks (i.e., bite, claw, weapons) yet these are not meant to gory descriptions. All student submitted posts will be reviewed and commented upon. 
Group Leader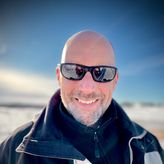 About Me
Over the past 30 years I have taught I.G.C.S.E, A-Level, I.B., and A.P. History throughout the Atlantic region in both private and public school settings. During that time I have instructed students in a variety of rigorous exam subjects . I am a...