World Languages
Beginner Semester Spanish Course (3/3)- Expressing Our Abilities and Desires
In this course students learn how to talk about the things they "can/want" to do. Students learn how to conjugate the verbs poder and querer to communicate abilities and desires and learn the days of the week and months.#confidence
  There are no upcoming classes.
Meets 2x per week
Over 9 weeks
30 minutes per class
There are no open spots for this class.
You can request another time or scroll down to find more classes like this.
Class Experience
Hola y Bienvenidos!

🌟 Who is this class for?
1) This course is for students who want to be able to talk about the activities they want and can do in the Spanish language using the verb "poder-can" and "querer-want".
2) Students joining this class should already have some knowledge of the Spanish language. This class is a great fit for Spanish students who are comfortable introducing themselves, familiar with Spanish pronouns (yo/tú/nosotros/vosotros) and are familiar with a variety of action...
This class is taught in Spanish.
Verb Conjugations:
**Poder- can
1) Yo puedo-I can
2) Tú puedes- you can
3) La persona puede- the person can
4) Nosotros podemos- we can
5) Vosotros podéis- you all can
6) Las personas pueden- they can

Grammatical Structure: Poder + infinitivo= To be able to do something
Example sentences...
1) Yo puedo jugar deportes- I can play sports.
2) Tú puedes descansar- you can rest.
3) La persona puede ir a la escuela- the person can go to school.
4) Nosotros podemos nadar- We can swim.
5) Vosotros podéis mirar la tele- You all can watch TV.
6) Las personas pueden leer- the people can read.

**Querer- to want
1) Yo quiero- I want
2) Tú quieres- you want
3) La persona quiere- The person wants
4) Nosotros queremos- we want
5) Vosotros queréis- you all want
6) Las personas quieren- they want

Grammatical Structure: Querer + infinitivo= To want to do something
Example sentences...
1) Quiero cantar- I want to sing.
2) Quieres bailar- you want to dance.
3) La person quiere tocar el piano- the person wants to play the piano.
4) Nosotros queremos viajar a Perú- we want to travel to Peru.
5) Vosotros queréis visitar la ciudad- you all want to visit the city.
6) Las personas quieren esquiar- the people want to ski.

Days of the Week:
1) lunes- Monday
2) martes- Tuesday
3) miércoles- Wednesday
4) jueves- Thursday
5) viernes- Friday
6) sábado- Saturday
7) domingo- Sunday
8) La semana- the week
9) El fin de semana- the weekend

Months of the Year:
1) Un año- a year
2) Un mes- a month
3) enero- January
4) febrero- February
5) marzo- March
6) abril- April
7) mayo- May
8) junio- June
9) julio- July
10) agosto- August
11) septiembre- September
12) octubre- October
13) noviembre- November
14) diciembre- December

Other Vocabulary:
Antes- Before
Después- After
TEACHER QUALIFICATIONS:

1) Language or Education Background (Bachelors Degree and/or Teaching Certificate)
2) Native or Fluent Speaker
3) 5+ Years of Experience Working With Youth
4) Have Travelled or Lived in a Country or Territory Where Language is Spoken.
5) Believe in Creating an Inclusive and Welcoming Environment For All Students to Learn
There will be minimal work to do outside of class, however, it is highly suggested that families continue to practice the new vocabulary and concepts outside of the classroom. Practicing outside of class will give students the opportunity to relate the class material to their own life and environment which will help cement the language in their brains. Some weeks additional activities will be posted for children to do outside of class. These are always optional but highly encouraged!

Additionally, our teachers recognize that students work at different speeds. If there is ever a week that your child needs additional time during class to work on an assignment they are welcome to continue working after class and send any questions to the teacher or send a photo of the completed worksheet/project for the teacher to review. 
  1 file available upon enrollment

Activities and materials for this class will be posted in the Outschool classroom 24hrs before the class start time.

It will be helpful for students to dedicate a folder to this Spanish course so they can keep their activity sheets, grammar guides and notes in between lessons. 

Students will need access to paper and a writing utensil for certain classes in addition to a printer to print out activity sheets and grammar guides that the teacher will send to families before the lesson. If you do not have access to a printer please send the teacher a message so they can make accommodations. 
1 hour per week in class, and maybe some time outside of class.
3rd party sources used in this class include Nearpod.  A link to access the Nearpod presentation will be posted in the classroom dashboard prior to class. Clicking on this link will bring the student to the class presentation. No account is necessary to access Nearpod. A PDF with instructions on how to use this tool will be attached to the welcome message sent to families after enrollment. *Using Nearpod is optional as the teacher also has the ability to screen share the presentation and activities through Zoom.
3rd party sources used in this class include Nearpod.

Nearpod allows students to draw on the presentation and demonstrate their knowledge in a nonverbal manner in addition to speaking activities and exercises. No account is necessary and using Nearpod is optional as the teacher also has the ability to screen share these activities. If your child would like to complete the Nearpod activities independently they can access it using the link posted in the classroom portal prior to each lesson. Students will be able to draw and complete activities on a separate device like a tablet or phone. Students can submit their work to the teacher so the teacher can gauge their progress and understanding of the class objectives. A PDF with more instructions on how to use this online tool will be sent with the welcome message after enrollment.
Offered by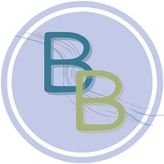 About Us
Hello! We are the Babbling Brook Language School; THE place for young learners to get introduced to a new language. We are a passionate group of teachers who have created an online classroom environment where students feel empowered to learn, grow...