English
Summer Reading Part 2 - 5th-8th Grade (English, Literature)
In this Full-Semester 16-week English Literature course, we will dive into five great books. This class was created to build vocabulary, reading fluency, and enjoyment.
142 total reviews for this teacher
Completed by 7 learners
Meets 1x per week
Over 16 weeks
30 minutes per class
There are no open spots for this class, but you can request another time or scroll down to find more classes like this.
Class Experience
While there is no prerequisite requirement for this class, I do run these as a series.  You will see Part 1, Part 2, Part 3, etc...but they just reflect different books and can be taken in any order.

We will start with The Single Shard,  an orphan boy who learns the art of celadon pottery.  Our second book, The Tale of Despereaux was one of my favorites even before the movie came out.  It tells the tale of the daring mouse Despereaux.  Our third book is The Witch of Blackbird Pond, the story...
 This class was created to build vocabulary, reading fluency, and enjoyment.
I have taught for over 30 years so far.  I started as a corporate trainer training, at the time, high-end IT classes.  I went on to homeschool my children through high school, an endeavor that took 16 years.  During those years I ran several Co-op classes for junior high and high school Language Arts, Public Speaking, and Drama.  I also created Scene and Heard Performing Arts, a live homeschool Drama Club for ages 5-18.  I am very familiar with upper elementary, middle school, high school, and adult learning.
There will be discussion questions each week to help focus your learner on what they are reading.  I also expect to do some light character studies and vocabulary discussions as we progress through the semester.  The largest aspect of the homework will entail the actual reading of the material.  There will be no written homework to turn in.
Your learner will need their own copy of the books below.  Please feel free to use the library or digital editions of the books. While there are many wonderful audiobooks available here, I do not recommend audiobooks for this class simply because we are building reading fluency and speed. SEEING the words really helps with solidifying the words in the memory.  

I include the Amazon link to each book to make it easy to find them.  Sometimes, seeing the cover is helpful. (These are NOT affiliation links...just a quick search on my part.)

A Single Shard, by Linda Sue Park:  https://www.amazon.com/Single-Shard-Delightful-Philip-Pullman/dp/0861541863/ref=tmm_pap_swatch_0?_encoding=UTF8&qid=1669922453&sr=1-1

The Tale of Despereaux, by Kate DiCamillo:  https://www.amazon.com/Tale-Despereaux-Being-Princess-Thread/dp/0763680893/ref=tmm_pap_swatch_0?_encoding=UTF8&qid=1669922488&sr=1-1

The Witch of Blackbird Pond, by Elizabeth George Speare:  https://www.amazon.com/Witch-Blackbird-Elizabeth-George-Speare/dp/0547550294/ref=tmm_pap_swatch_0?_encoding=UTF8&qid=1669922526&sr=1-1

The City of Ember, by Jeanne DuPrau...The link says the deluxe edition as I can't seem to find the link to the original.  If you look, you will find the original in thrift shops and used bookstores:  https://www.amazon.com/City-Ember-Deluxe-First-Book/dp/0385371357/ref=tmm_pap_swatch_0?_encoding=UTF8&qid=1669922584&sr=1-1

The Incredible Journey, by Sheila Burnford:  https://www.amazon.com/Incredible-Journey-Sheila-Burnford/dp/0440413249/ref=tmm_pap_swatch_0?_encoding=UTF8&qid=1669922715&sr=1-1
30 minutes per week in class, and an estimated 1 - 2 hours per week outside of class.
Each of the books in this class was chosen to provide an excellent example of a genre of books.  They were also chosen for children from approximately 5th-8th grade, so 10-15 year-olds.  

That said there are a few things to consider in these books.  I've used Common Sense Media, Good Reads, and other online reviews to give you some "Things Parents need to Know" where available.

A Single Shard - Parents need to know that in the tale of the "Rock of the Falling Flowers," women jump to their deaths.

"The Tale of Despereaux" Parents need to know that Kate DiCamillo's Newbery Medal-winning​ The Tale of Despereaux is a thrilling story of a brave, giant-eared mouse in love with a human princess. By directly addressing the reader, the author introduces many concepts to think and talk about. This book is an excellent read-aloud or discussion group book. It could be read to children as young as 6, but parents need to know there is some violence -- Despereaux's tail is cut off, and a girl's ears are boxed until she's partially deaf. This memorable book has the feel of a classic and was adapted for a movie, DS game, and a console game.

"The Witch of Blackbird Pond" Families can talk about the historical realities of religious life in colonial America and might even enjoy researching the infamous Salem witch trials, which took place several years after the fictional events in this book. Why are the Puritans in the story so quick to level charges of witchcraft against those who share different values than they do? How is Kit's daily life in the colonies different than her lifestyle in Barbados? How is being a woman today different than being a woman in the 1600s?

"The City of Ember" Parents need to know that Jeanne DuPrau's City of Ember is an engaging dystopian sci-fi story about two young teens in a race against time to save their city before the lights in Ember go out forever. This action adventure, set in a post-apocalyptic world, tells a story about learning to work together, conquer fears, and uncover the truth against the odds. DuPrau teaches critical thinking skills by having relatable characters solve a mystery. Young readers will enjoy the drama, intrigue, and healthy friendship that develops between the female and male main characters.

"The Incredible Journey" Families can talk about loyalty. Do you think the story is realistic?  If you have pets, how do you feel toward them?  How do you think they feel toward you?
See below in the Learner Supply list.
Teacher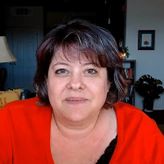 About Me
My name is Stacey Hamlin, and I love to teach.

I believe that we can learn anything and everything…with a few tools, and the ability to lay down our fears and try.  

As a kid, I moved a lot.  By the time I was 14 years old, I'd been to or...