Math
Advanced Math Private Tutoring With the Math Breakdown!
In this open, 1-on-1 setting, students get engaging, personalized instruction on high school level math topics of their choosing.
Intermediate, Advanced, Beginner Level
Class Experience
At the Math Breakdown, we believe learning math shouldn't be vague, tedious or soul-crushing. Look no further and get extra math help from an experienced tutor and professional engineer (MS Eng.) with a passion for making math clear, fun and engaging!

You decide the topics to review in the high school level math topics of algebra 1 & 2, geometry, pre-calculus, trigonometry, calculus and more. Notify me with the topic(s) you want to review (preferably at least 24hrs before our session), and I...
This class is taught in English.
This course is available for additional in-depth review of any high school level math topic. I am excited to teach any of the following topics (and plenty more besides) so this list is not comprehensive.
 - Algebra 1 (solving equations & inequalities, linear and quadratic equations & graphs, systems of equations, functions, absolute value, exponents)
 - Geometry (transformations, congruence, similarity, right triangles, circles)
 - Algebra 2 (polynomial equations & graphs, complex numbers, polynomial factoring, logarithms)
 - Trigonometry (trig functions, equations and identities)
 - Pre-calculus (composite and inverse functions, vectors, matrices, series, limit & continuity)
 - Calculus (limits & continuity, derivatives, integrals)
M.S. in Mechanical Engineering from Northeastern University in Boston, MA. Over 10 years of math tutoring, online teaching and working as a professional mechanical engineer. 
I will not assign any homework outside of class, but can provide references to online resources for additional practice if desired. 
After each meeting, I will provide a summary of the topics covered, my assessment of our progress and any suggested areas for additional follow-up. 
35 minutes per class, and maybe some time outside of class.
Teacher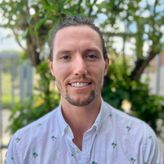 About Me
Thank you for reading my teaching profile! I am passionate about a range of math, physics and engineering subjects and my goal with each class is to foster an engaging, fun, and supportive environment that empowers students to participate and...