Social Studies
Advanced Ancient History: Historical Thinking and Historical Criticism
In this multi-week tutorial students will learn how to think with a critical mind about ideas, personalities and events from the ancient world, based on historical sources, and eventually explore the foundations of historical thinking
  There are no upcoming classes.
Meets 1x per week
Over 10 weeks
60 minutes per class
There are no open spots for this class.
You can request another time or scroll down to find more classes like this.
Class Experience
(A) Required Experience and Class Format: 

This is a mutli-day tutorial addressed to students who already have a (basic) background on ancient civilizations, as well as to those who have a special interest in ancient History in general. 
The age range should not discourage younger students to enroll, so occasionally, and based on each student's abilities, I may allow younger students (9 or 10 years old) to join the class.
The number of students is very small (two) in order to have a more...
In this tutorial the students will be able to appreciate the beauty and importance of the study of history. Having studied myself history at a graduate, postgraduate and doctoral level, and trained in historical research and archaeological excavations, ancient languages (Greek, Latin, Coptic), and the use of various aspects of ancient material culture (art, architecture, coins etc), I want to bring this bigger picture of ancient history to this tutorial. 

The students and myself, we will discuss together in class not just about events and personnalities of ancient history, but also about major ancient monuments, art, religion, society, and texts in English translation, so as to understand ancient history in its entirety. The epistemological approach according to which History means historical arguments based on reliable primary sources, remains still relevant for me, if not necessary today, and this tutorial aims at showing young students how to chose reliable primary sources upon which to build robuste historical arguments in ancient history.
 
Ancient History means also appreciating ancient cultures, respecting them, learning from their mistakes, and admiring them for their accompishments. History can be also used as a point of reference or a measure of comparison between an ancient pre-modern society and our contemporary post-modern world. 

For students who are taught ancient History at their school, this tutorial can be used as a tool to advance their understanding and sharpen their critical thinking.   
I have a B.A. and M.A. in Ancient Greek and Roman History and Archaeology, as well as an M.A. in History and Philosophy of Religions. I have excavated in ancient Greek sites, I speak Latin and ancient Greek and I am currently finishing my PhD. 
Homework will have the form of primary sources sent to students weekly and selected by me based on their personal interests, their individual potentialities and their age. Their task will be to read them carefully in advance, take good notes and think over the content of these sources, before coming in class to discuss them with me. When necessary, I will provide students with necessary information to contextualize their primary sources. 
Also, the students will be asked to submit a short essay every other week, and a cumulative one at the end of the course.
I do not believe that a letter grade is meaningful for a tutorial. However, I will communicate with the parents and the students directly and in a weekly or bi-weekly basis, providing my personal comments, private feedback and an informal assessment.
1 hour per week in class, and an estimated 2 - 4 hours per week outside of class.
A great online source which I personally use is Perseus Digital Library (section Collections/Texts), under the auspices of Tufts University (http://www.perseus.tufts.edu/hopper/collections) which contains most of the works of ancient Greek and Roman authors which we will be using as our primary sources throughout the duration of the tutorial, according to the thematic units of our choice. Students will not need to access these, as I will be providing them from Perseus Digital Library all necessary primary sources.

In addition, images of art will be provided to students through the online collections of Greek, Roman or Mesopotamian artifacts painted or sculpted that are available around the world (e.g. from major public Museums such as the Museum of Louvre, the British Museum, or the Metropolitan Museum, from Museums of major Universities such as Harvard, Yale, UPenn, Cornell, or Chicago, from Art Museums such as The Walters Art Museum, or the Boston Fine Arts Museum, and from professional phootgraphers whose work is available at flickr). 

Archaeology and architecture are two other necessary tools that will be used as primary sources to understand the material culture of ancient people. Any such material will be distributed by me based on the information available on the official websites of the private and public institutions that conduct excavations or are entrusted with the protection of monuments (e.g. private and public Museums, Ministries of Culture, Foreign Archaeological Schools and University Departments of Archaeology).  

More hard-to-access and hard-to-use historical sources such as inscriptions, coins and papyri will be used, whenever relevant, to enlighten aspects of ancient history, and will be also provided by me. My background in all these fields will guide students through these peculiar sub-fields of history, in order to be able to "read" them and value their significance for our historical knoweldge of the past. 

Finally, the tutorial is based on modern sources, that will be introduced in the classroom when students wil be considered ready to move from the close reading of primary sources to the investigation of secondary sources. My 20-years of experience in the scientific study of Ancient History will help us make the right choices from the relevant material available, especially from those I have online access to, such as most of the major scientific journals and a selection of monographs and volumes published by University Presses.

The following link from Stanford History Education Group provides a good example of the kind of work we will be doing in this tutorial and the philosophy behind it:
https://sheg.stanford.edu/history-lessons?f%5B0%5D=topic%3A9#main-content%23main-content%23main-content
Teacher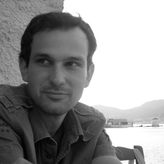 About Me
As a father of two young kids, I put a lot of effort so as to entertain them in a productive, and educational way, making sure I feed their natural curiosity and encourage them to keep asking questions. Undoubtedly, television and video games are...