Science & Nature
5th Grade Science Full Curriculum: STEM Hands-On and Project Based Learning (Fall Semester)
In this semester long STEM course, students will work on enriching, hands on projects and activities that match the Next Generation Science Standards for 5th grade. #academic
  There are no upcoming classes.
Meets 3x per week
Over 10 weeks
45 minutes per class
There are no open spots for this class.
You can request another time or scroll down to find more classes like this.
Class Experience
Does you child need enrichment for their current science curriculum or prefer to learn through projects? This course offers instruction on all of 5th grade science in ONE semester.  Students will engage in deep, thought provoking questioning and will work with the teacher to create projects, participate in a demonstrations, or conduct experiments that support the learning goal of the day. Each day's lesson will include a student notebook page (printable PDF) for the student to work with. The...
This class is taught in English.
Learning goals / Objectives covered in this course: 

5-PS1-1. Develop a model to describe that matter is made of particles too small to be seen. Examples of
evidence could include adding air to expand a basketball, compressing air in a syringe, dissolving sugar in water, and evaporating salt water.

5-PS1-2. Measure and graph quantities to provide evidence that regardless of the type of change that occurs when heating, cooling, or mixing substances, the total weight of matter is conserved. Examples of reactions
or changes could include phase changes, dissolving, and mixing that forms new substances.

5-PS1-3. Make observations and measurements to identify materials based on their properties. Examples of
materials to be identified could include baking soda and other powders, metals, minerals, and liquids. Examples of properties could include color, hardness, reflectivity, electrical conductivity, thermal conductivity, response to magnetic forces, and solubility; density is not intended as an identifiable property.

5-PS1-4. Conduct an investigation to determine whether the mixing of two or more substances results in new substances.

3-5-ETS1-3. Plan and carry out fair tests in which variables are controlled and failure points are considered to identify aspects of a model or prototype that can be improved. 

5-PS3-1. Use models to describe that energy in animals' food (used for body repair, growth, motion, and to maintain
body warmth) was once energy from the sun.

5-LS1-1. Support an argument that plants get the materials they need for growth chiefly from air and water.

5-LS2-1. Develop a model to describe the movement of matter among plants, animals, decomposers, and the environment.

3-5-ETS1-2. Generate and compare multiple possible solutions to a problem based on how well each is likely to meet the criteria and constraints of the problem.

5-ESS2-1. Develop a model using an example to describe ways the geosphere, biosphere, hydrosphere, and/or atmosphere
interact.

5-ESS2-2. Describe and graph the amounts of salt water and fresh water in various reservoirs to provide evidence about the distribution of water on Earth.

5-ESS3-1. Obtain and combine information about ways individual communities use science ideas to protect the Earth's resources and environment.

3-5-ETS1-1. Define a simple design problem reflecting a need or a want that includes specified criteria for success and constraints on materials, time, or cost.

5-ESS1-1. Support an argument that the apparent brightness of the sun and stars is due to their relative distances from the
Earth.

5-ESS1-2. Represent data in graphical displays to reveal patterns of daily changes in length and direction of shadows, day and night, and the seasonal appearance of some stars in the night sky.


Please review my teacher biography for further information. In short, I have taught science in grades 3-7 for 18 years. 
Homework is optional for each family. On occasion, students may not finish their project in time during class and may want to continue working on it outside of the lesson. 
Due to the nature of many lessons in this course being student driven and often designed, a supply list will be provided to the family 1-2 weeks prior to the course. This list will be shared and discussed by the teacher, student, and parent at the beginning of the course.  
Tests,  letter grades,  and report cards will not be provided, but feedback will be provided to parents and students often. 
2 hours 15 minutes per week in class, and an estimated 0 - 1 hours per week outside of class.
During the last section we will play Kahoot! which is a 3rd party website. Students will open up a tab and visit the Kahoot! site. They will be given a code to join the trivia game. They do not need to register for Kahoot! or sign in. No personal information will be collected by the use of this site. This site is on the approved by Outschool 3rd party list. 

During research projects, students will also use Google and appropriate sources to locate information. We will discuss what makes a google research search and how to find appropriate sources of information. 
Content for this course will be created by the teacher, Corrie Bowman Ostrem. All materials created by the teacher are for use provided for use by the registered student only and are protected by Federal copyright law. The materials from this course may not be given, shared, copied, uploaded, sold, or used any other third party or used in any other way other than as learning tools of this one course by the one, registered student. 
Teacher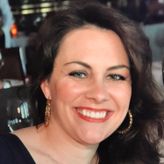 About Me
Hello Learners! My name is Corrie Bowman Ostrem and I have been a full-time, certified teacher for 20 years teaching grades 2-7. I have a Bachelor of Science degree in Elementary Education and a Master of Education in Curriculum and Instruction...