World Languages
Comprehensive Japanese Language/Culture Lower Elem. Class 3 Pt 2 (Age 13-18)
This is the third class designed to help someone not only to become fluent but also understand the culture and all the writing systems. They will study in an upbeat and interactive way, where all students will feel comfortable and engaged.
Meets once
60 minute class
Class Experience
With a little bit of experimenting, I have combined two learning methods into one, both to help the learner succeed and master the Japanese language and understand the Japanese culture. This class is designed to help the student become fluent in Japanese and to understand the culture behind not only the language but also the people.

I will first put the student into a situation and then give them sentences to respond to those situations. The sentences will then be broken down into vocabulary...
In this lesson, students will be able to:

1. Be able to ask what things are by using what (what is this)
2. Be able to describe how something is the same (I am American. He is American as well)
3. Be able to count 1-10
4. Learn the Hiragana ま,み,む,め,も

You will get all three in one-course culture, language and the writing, probably something other classes do not delve into. There is a pre-requisite. You will need to know parts 1, 2, 3 and 4 of this class.

You will enjoy the PowerPoint slides and optional homework. We will study in an upbeat interactive way, something you do not want to miss.
I received my undergraduate degree in the Japanese language, culture, and history. I also earned my Master's degree in K-12 education. I studied abroad at Nihon University in Tokyo as well as worked as an English teacher in Niigata, Japan. I was able to see what I learned firsthand
Students will be given worksheets to print out after the class to reinforce their learning. Because this class meets once, this is optional and they have the choice to send their homework to me to look over. They will get a vocabulary list that goes over everything they have studied.
I do not routinely give an assessment at the end of the class. However, if a student or parent would like an assessment, they may request one by emailing me.
1 hour per week in class, and maybe some time outside of class.
Teacher
Samuel Brinkerhoff, M.A.Ed
Come learn Languages with me! I teach Japanese, Vietnamese, Spanish, Korean and Chinese. I have a Master's in K-12 Education and a Major in Japanese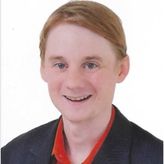 About Me
After trying a major in marine Biology in college I realized that my real passion was in the Japanese language and culture.   I loved watching anime in high school and had Japanese friends that were teaching me Japanese.

At first I had thought...