Social Studies
Ancient Greek Theatre: Euripides' Plays "Hecuba," "Trojan Women" & "Andromache"
This is a 9-week course, in a series of three 9-week courses, where students will read and understand the plays produced by the first full-blown theatrical tradition in the world, specifically those written by the most tragic Greek poet
Meets 1x per week
Over 9 weeks
60 minutes per class
Class Experience
(A) Required Experience: 

This is a 9-week course addressed to students who have (at least) a basic background on ancient civilizations, and a special interest in the Ancient Greek literary production, or in the ancient Greek artistic and cultural production in general. 
N.B.: The students do not need to have taken the other classes on Euripides' Plays , in order to register, attain and participate in class discussion in this one. In reality, they are completely independent classes. But, it...
First of all, as a general rule, in my series of ancient Greek and Roman literature classes, the most important goal is for young students, who genuinely love mythology, to read not a modern book about mythology (as they most often do) but an ancient Greek or Roman work containing the original myths.

In this course the students will be able to appreciate the beauty and importance of the study of these ancient literary masterpieces. Having studied myself history and literature at a graduate, postgraduate and doctoral level, and trained in scientific research, ancient languages (Greek, Latin, Coptic), and the use of various aspects of ancient material culture (art, architecture, coins etc), I want to bring this bigger picture of ancient society to this course. 

The students and myself, we will discuss together in class not just about events and characters of these theatrical plays in particular, but also about major aspects of human life, as they were perceived in the past by another culture, the ancient Greek culture, which is so far from us, and yet so modern and relevant. 

In this multi-day course in particular, we are going to approach these theatrical plays by keeping the following observations constantly in our mind:
(i) Euripides enjoyed an astonishing popularity in ancient times, with his accessible and memorable characters on stage who really expressed themselves. Greeks and Romans were passionate about Euripides. 
(ii) Euripides was considered by the great Greek philosopher Aristotle as 'the most tragic of the poets' meaning (for the ancient Greeks) that he was the best at eliciting pity and fear.
(iii) Homer apart, no author stimulated the arts of the ancient Greek and Roman world more than he did. 
(iv) His approach of myth, experimental, playful and eccentric is indetifiably modern and often relevant today.
(v) Euripides' plays are characterised by polytonality, which means that he was able to write in two or more simultaneous keys.
(vi) Euripides' modern popularity lies also on his simple and multi-faced works which are easily open to different interpreters: existentialist, idealist, humanist, mystic, rationalist, irrationalist, etc!

I have a BA in ancient Greek History and Archaeology, an MA in ancient Greek Archaeology and History of Art and an MA in the History and Philosophy of Religions, and I am a PhD Candidate of Religions and Cultures, specialized in ancient Greek and Roman religions and cultures. Using ancient primary sources, like the works of Euripides, is necessary in my scientific work and in my professional career as teacher. 
My experience includes teaching on OutSchool the Iliad, the Odyssey, the Argonautica, the Aeneid, and partially many historical sources (Thucydides, Herodotus, Xenophon, Livy, Polybius, Cicero, Caesar, Suetonius and Tacitus, amonst others). 
The students are asked to read in advance the assigned three works, one per three weeks during the course (or 15 to 20 pages per week). It is imperrative that they do all the readings in order to help them better participate in class discussion, as well as really enjoy and easier absorbe the material.

Also, I strongly suggest that students either write an academic essay (using any of the plays or comparing them on any topic that interests the students) or have a creative project in their minds throught the course, based on the class material, and after having discussed it with me in private (as many times as they want), according to each student's needs, strengths and passions, and which they will have to produce by the end of the entire course. There is NO requirement about sharing it with the rest of the class.
A great series of translations, Oxford World's Classics, which comes from a leading publication house in classical studies, the Oxford University Press, includes a translation of Euripides' three  theatrical plays we will be discussing in this class:
Euripides, The Trojan Women and Other Plays, trans. James Morwood, Oxford Classics Paperback 2001.
I do not believe that a letter grade is meaningful for a course on ancient theatre. However, as I often do with my one-time classes, which are always small classes (up to 5 or 6 students), I communicate with the parents and the children directly, providing my personal comments, private feedback and an informal assessment.
At the same time, I offer optionally the possibility to choose between an academic essay and an artistic project (see also above: Homework section)
1 hour per week in class, and an estimated 2 - 4 hours per week outside of class.
In the ancient Greek art gods are depicted often (but not always) naked. The Greek word for a naked man is "gymnos" and that is why in English today we say "gymnastics" or "gym" although our children and athletes wear uniforms. This being said, any artistic reproduction of Euripides' works in ancient art should be expected to show nude gods. I try to use as less as possible, but it is not always within my hands since this is the nature of the ancient Greek art itself. Since, it is an art that comes from an era where there were no photographs, or videos, the art is found only on painted vases, wall paintings and sculpture. Nudity was never meant to provoke, but to tell to the ancient viewer that gods are not mortal humans, and, thus, they do not really need clothes, or that heroes are not just ordinary humans, and need to be singled out with their god-like depiction. 

Most important of all, I want to point out that there are often bigger issues dealt by Euripides in his artistically advanced poetry. This is the very nature of theatre! This is why theatre stills captivates us! This being said, if students raise any of the sensitive issues in class, I cannot pretend they are not there. They are part of Euripides's work. Sooner or later, they will learn that Euripides and Greek literature are the basis of western literature, considered masterpieces and world intellectual heritage, and that this does not mean they are polished, good-looking Hollywood movies. Humans are not like this, and the ancient Greek theatre reflects that.

Truth is that I can change neither Greek art nor Greek literature. Only, to put them in their own historical context. My best weapon is that the ancient Greek artists do not use sensitive topics to horrify or entertain, but to provoke people change their way of thinking where there is wrong, educate and sensibilize society or, at least, explain deeper ideas. 

A great online source which I personally use is Perseus Digital Library (section Collections/Texts), under the auspices of Tufts University (http://www.perseus.tufts.edu/hopper/collections) which contains most of the works of ancient Greek and Roman authors which we will be using as our primary sources. However, if you acquire the book I propose in the Supply List section (see below), you will not need to use this source.

In addition, images of art (related to the work of Euripides) will be provided to students through the online collections of Greek and Roman artifacts painted or sculpted that are available around the world (e.g. from major public Museums such as the Museum of Louvre, the British Museum, or the Metropolitan Museum, from Museums of major Universities such as Harvard, Yale, UPenn, Cornell, or Chicago, from Art Museums such as The Walters Art Museum, or the Boston Fine Arts Museum, and from professional photographers whose work is available at flickr). 
Teacher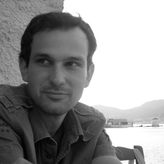 About Me
As a father of two young kids, I put a lot of effort so as to entertain them in a productive, and educational way, making sure I feed their natural curiosity and encourage them to keep asking questions. Undoubtedly, television and video games are...