Coding & Tech
Video Game Balance Group for Those Having a Break From Gaming or Stopping Gaming
A group for those taking a break from video games Roblox, Minecraft, Fortnite etc. Help not getting addicted them + socialize with other like-minded learners Taught by a qualified computer scientist with experience of video game programming
Unlimited access to chat group
Renews on the 1st of the month
Cancel anytime
What can learners do in this group?

Explosive Learning Jo Reynolds Life Skill Teachers
What's your favourite video game and why?
Video Game Balance Group for Those Having a Break From Gaming or Stopping Gaming is a community of learners that come together on Outschool to share what they're learning, ask questions, participate in challenges, and get feedback on their projects
Sample learner reactions
How does a "Group" work?
Access anytime
Access to an online community, anytime — Share and create with like-minded peers from any device
Verified learners
A space for verified learners — All participants are verified by Outschool via video before joining
Educator-led
Educator-led activities, events, and discussions — Outschool educator moderates content and facilitates engaging activities
Group Experience
In this group, I will help the students understand why video games can become very highly addictive and ways to overcome video game addiction. How the gaming industry make $150 billion a year on video games like, Minecraft, Fortnite, Roblox, Apex Legends, Call of Duty, Among Us, Rocket League, Pokémon, Animal Crossing,  Sonic, Mario Brothers,  The SIMs, etc. In this group there will be a different challenge every week. The students will have a chance to show and tell so the other students can...
This class is taught in English.
To balance life and gaming to make themselves happier.
Johnathan holds a Bachelors' Degree in Computer Science during which course he learned how to programme video games and the science behind making the games highly addictive, a requirement of the companies who make money from this 90 billion dollar industry. 

He has worked with children of all ages in the fields of sports, circus skills and business as a trainer and mentor. He has extensive experience of mentoring and counselling which he applies during this class. 

Johnathan has been a martial arts expert since the age of 9. From the age of 16 he worked with various circus teams where he learned many skills. He has travelled the world performing for audiences including Formula 1 events, royalty and international superstars. He is a fully insured fire performer with many skills including bubbleology, staff spinning, juggling and stilt walking, to name but a few. 

As a serial entrepreneur who founded three successful companies before the age of 30, my drive to succeed in life began in my teens when I realised the power of positive motivation. I was lucky enough to have a good mentor who guided me through the intricacies of financial management which helped me to understand the value of money, how to identify and seize opportunities to make money and how to manage an investment portfolio. 

Johnathan also teaches conversational English to children and adults across the world.
View and create posts any time, at your own pace..
Please note, this class will highlight to students how much of their lives they are wasting on gaming and the harmful effects this has on their minds, bodies and relationships. Some students can find the realization that they have a video game addiction problem profoundly distressing.

After this class, please ensure that you speak to your child about what we have covered and be prepared to offer the support they will need to overcome their addiction. You may wish to approach local counselling services to find out what professional support is available to you. 

At the request of previous parents and students I have created a follow up support class where students who have decided to overcome their addiction can check in, gain support from me and from their fellow gamers and work together to come through this experience. 

Please be aware that addiction is a problem, whether it is video games, drugs, alcohol or any other addictive behaviour. If your child identifies that they have a problem during this class please seek professional help immediately. 
Group Leader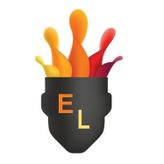 About Us
Explosive Learning specialises in Life Skills classes that:

* Develop essential life skills rarely taught in schools
* Improve wellbeing by helping make kids happy and active
* Increase confidence through performance skills
* Are great fun to...