Arts
Furry Friends Forum
Students join other furries, fursuit makers and cosplayers, and furry and anthro artists to discuss costume making, fursonas, furry life, and art.
How does a "Group" work?
Access to an online community, anytime — Share and create with like-minded peers from any device
A space for verified learners — All participants are verified by Outschool before joining
Educator-led challenges, events, and discussions — Outschool educator moderates content and facilitates engaging activities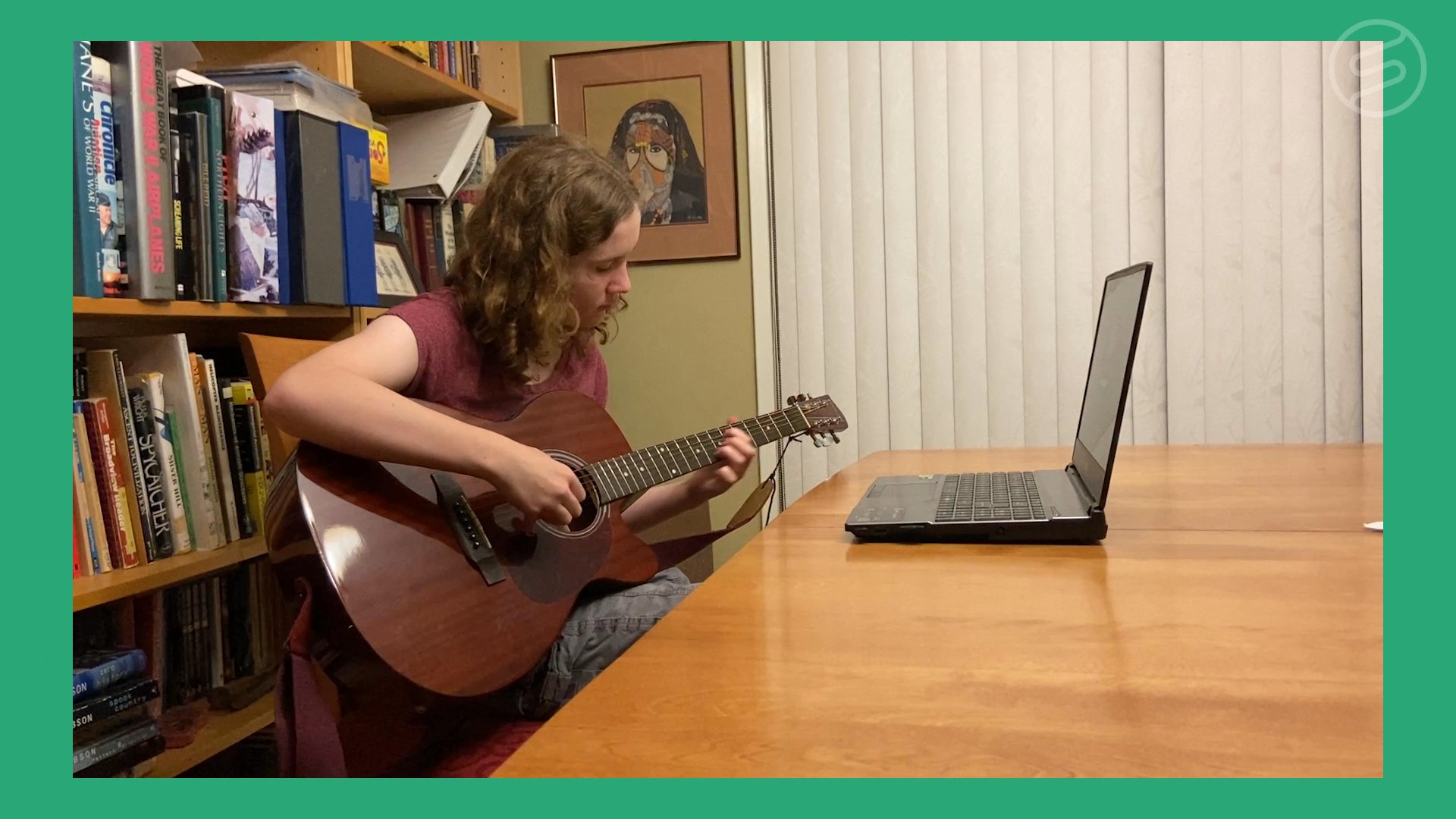 Introducing Outschool Groups
Furry Friends Forum
Furry Friends Forum is a community of learners that come together on Outschool to share what they're learning, ask questions, participate in challenges, and get feedback on their projects
Designing a fursona reference sheet. What should I include?
Group Experience
This group is for students with an interest in furry cosplay, fursuit making, and anthro art to talk costuming tips, discuss their fursonas, and socialize with peers in a safe, moderated environment. 

Young learners can express themselves and gain confidence through their connections to real-world and fantasy animals. Who wouldn't want the loyalty of a dog, the cleverness of a cat, the strong community bonds of a wolf, or the mystical power of a dragon? Don't just dream your character: being...
This class is taught in English.
I am a long-term cosplayer and LARP (live action roleplay) costumer who has created costumes that include animal components such as ears, tails, and hooves, along with cosplays of characters from movies, television, and books for myself and my children. I regularly attend conventions and am familiar with furry cosplayers and culture. I am also the parent of a child who loves drawing furry art and creating fursonas. They even drew the banner for this class! We're currently working on a fursuit build together.

Some of my other social clubs (Warriors and LGBTQ+ fandom clubs) tend to attract students who are already furry cosplayers or who are interested in creating fursonas, so I wanted to offer a dedicated space for these learners to discuss their shared interest. The furry community skews heavily towards LGBTQ+; I am a member of the LGBTQ+ community myself and offer several classes for LGBTQ+ learners ages 8-18. 
To keep our space positive and respectful, students should adhere to the following guidelines:

1. Respect and consent are key. Speak to each other in a respectful manner, without slurs, insults, or inappropriate language. Recognize that your fellow students have boundaries. If someone asks you to stop a specific line of conversation, please do so. The content of the group should remain PG!

2. Give credit where credit is due. Don't claim another artist's work (including art, bases, patterns, and finished fursuit pieces) as your own work.

3. Remember that every member of this group is at a different stage in their furry journey. Some may have a full suit, while others are still developing their fursonas. Don't compare yourself or your work to anyone else's! You're right where your need to be. 

4. Have fun! 
View and create posts any time, at your own pace..
While I assume that parents enrolling their students in this group are already aware of furry cosplay and culture, I would like to reiterate that furry cosplay is NOT inherently sexual or suggestive in nature. Many wholesome, age-appropriate resources for developing fursonas and creating costumes are available online. Children have always identified with animals (how many of us great up in the 80s as horse girls?) and furry cosplay provides an opportunity to express that connection to specific animals—both real and fantasy—in a creative and fun way. This class exist specifically to provide a safe, youth/teen-friendly, adult-moderated environment for young furry cosplayers and artists to connect with each other and make new friends. All content will be kept PG (including discussion and artwork).
Group Leader
About Me
(She/Her)

I teach creative writing and popular culture to children from age 8 through high school. In my classes, young writers learn to develop characters, to craft a well-structured narrative, and to hone their descriptive language skills. New...