English
Waldorf Private Yoga and Meditation Class
In this calming private meditation and yoga class, we will enter into a peaceful space using movement with music, guided meditation, yin yoga, and journaling. Perfect for increasing confidence and soothing anxiety in tweens and teens.
Class Experience
Welcome to this amazingly peaceful, calming meditation and yoga class... find a comfortable and quiet space, a journal, and join Ms. Jodi for 25 minutes of peace...

We will use beautiful music and movement to let go of stress... and then we will use a unique, calming nature-based guided meditation to enter a beautiful space like floating in the ocean or walking through a forest.  We will also use positive affirmations (ex.: I am confident.  I am love) in our guided meditations.  We will also...
B.S. Psychology
Yale University Overcoming Dyslexia Certificate (IP)
Master's work in Counseling and Library Science
Rapid Transformational Therapy Certified

I am a Waldorf educator having worked as a school librarian and library/research subject teacher for 6 years with grades K-12 as faculty at a Waldorf school in rural Pennsylvania.  I also worked as the first grade rest time teacher bringing calm and beautiful stories to this grade every day for many years. I have trained, been mentored by, and served along with some of the most experienced and dedicated Waldorf class and subject teachers in the world, some of whom have passed on and given me the greatest gift possible...to see their joy in teaching young souls. I also served as the reading coach for our school Reading Olympics team with over 40 students per year voluntarily coming to my library for an extracurricular where students were excited to read over 45 books a school year!  

I have been offering comprehensive and affordable private lessons for Waldorf and other students around the world for several years. I also offer special Waldorf grades classes where students can connect with other students around the world.  Our comfort with zoom now allows me to come to you no matter where in the world you may be!  From day one, my students notice the improvement in their abilities and overall comprehension but parents especially note the change in their confidence. I get letters every day from parents telling me how much they see the confidence in their student improving after working with me.  Each student has a unique learning style, and it's my duty to find out what that is and adapt my lessons accordingly. Contact me today to find out how I can help you achieve your academic goals.  As both a Waldorf former homeschooling mom and a teacher at a Waldorf school, I offer a unique experience to wherever your student may be-at home or at school-while needing extra lessons.

I have also taken private courses in archetypes and studied the work of Carl Jung as a B.S. Psychology student.  I am also a published writer in the Waldorf publication LILIPOH magazine. I lived on a Navajo reservation for several summers. I also have Masters classes in Library Science, Human Services, as well as diversity training. I ran a middle and high school library at the Waldorf school where I taught creative writing, library, and research classes for six years.  I also worked in the Waldorf kindergarten and grades as an aftercare teacher.  

I have worked with middle and high school students on Outschool for almost three years.  

I have taught yoga/meditation to both students and faculty.  I am a certified Rapid Transformational Therapist and certified hypnotherapist.  I have also taught yoga and meditation classes on Outschool for two years.  
Yoga mat
Bare feet/gripper socks
Water
Colored Pencils
Blank Journal/sketchpad
25 minutes per class, and maybe some time outside of class.
Please provide a safe place for movement, a yoga mat, bare feet/gripper socks, water, a journal or sketchpad, and colored pencils for this class.  
Ms. Jodi's writes all of her own guided meditations.  
Teacher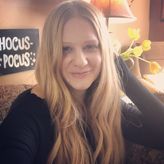 About Me
Welcome to Ms. Jodi's library!

After working as a school librarian at a private school in rural Pennsylvania, I am now a library and reading teacher here on Outschool. I ran three libraries at the Waldorf school where I worked: elementary/middle...