Social Studies
The Unification of Germany 1815–1919
This is an in-depth course of study about German Unification to the end of WWI and the establishment of the Weimar Government. This course is meant to support students preparing for I.B./GCSE/A-Level/A.P. exams, but is open to all.
Meets 1x per week
Over 25 weeks
60 minutes per class
Class Experience
This class is designed to support students taking high-level exams such as I.B./A.P./GCSE/A-Level, however due to its important and interesting content it is open to all. Students may "drop in" according to the schedule below if they wish. 

The German Empire was founded on January 18, 1871, in the aftermath of three successful wars by the North German state of Prussia. Within a seven-year period Denmark, the Habsburg monarchy, and France were vanquished in short, decisive conflicts. The...
Students will learn about Germany History from the Post-Napoleonic Period
Students will learn about Germany during the Revolutions of 1848
Students will learn about Otto von Bismarck and his role in Unification
Students will learn about the Wars of German Unification
Students will learn about the period of German History under the rule of Wilhelm II
Students will learn about the causes of the Great War from a German perspective
Students will learn about the reasons for German of the First World War
Students will learn about the aftermath of the Paris Peace Conference
I am a certified (7-12) Social Studies teacher and have taught a variety of honors level courses (AS/A Level, KS3, GCSE, I.B. and A.P.) in both private and public schools over the past 30 years. Historical writing, source analysis, and exam preparation as well as an immersive approach to the study of history has made my classes both meaningful and enjoyable. My tutoring experience has spanned the entire 21st century with ACT, SAT, SSAT, ISEE, A.P. Histories, and Subject Tests. 
Available upon request for specific exams
1 hour per week in class, and maybe some time outside of class.
Brooks, Sydney. "The Real Problem of Alsace-Lorraine," The North American Review 206, no.
744, (November, 1917) 695-6. Accessed October 14, 2015,
http://www.jstor.org/stable/25121684.
Burns, Michael. Rural Society and French Politics: Boulangism and the Dreyfus Affair, 1886-
1900, Princeton: Princeton University Press.
Carr, William. The Origins of the Wars of German Unification. New York, NY: Longman
Group, 1991.
Craig, Gordon A. The Politics of the Prussian Army 1640-1945, Oxford: The Clarendon Press,
1955.
Cranston, Maurice. "The French Revolution: Ideas and Ideologies", History Today 39. No. 5
(May 1989), accessed November 9, 2015, http://www.historytoday.com/mauricecranston/
french-revolution-ideas-and-ideologies
Eckhardt, C.C. "The Alsace-Lorraine Question", The Scientific Monthly 4, no. 5 (1918)
http://jstor.org/stable/22512
Ferguson, Niall. The War of the World: Twentieth-Century Conflict and the Descent of the West,
London: Penguin Press, 2006.
Fife Jr., Robert Herndon. The German Empire Between Two Wars: A Study of the Political and
Social Development of the Nation between 1871 and 1914, New York: The Macmillan
Company, 1916.
Fink, Carole, Isabel V. Hull, and MacGregor Knox, eds. German Nationalism and the European
Response, 1890-1945, Norman: University of Oklahoma Press, 1985.
Geschichte, Buchners Kolleg. Das Kaiserreich 1871 bis 1918. trans. Adam Blauhut.Bamberg:
C.C. Buchners Verlag, 1987.
Hewitson, Mark. Nationalism in Germany, 1848-1866 Revolutionary Nation, New York, NY:
Palgrave Macmillan, 2010.
Höpel, Thomas. "The French-German Borderlands: Borderlands and Nation-building in the 19th
and 20th Centuries," European History Online (EGO), published by the Leibniz Institute
of European History, http:www.ieg-ego.eu/hoepelt-2012-en Accessed February 16, 2016.
Klein, Detmar. "Becoming Alsatian: Anti-German and Pro-French Cultural Propaganda in
Alsace, 1898-1914," French Music, Culture, and National Identity, 1870-1939,
University of Rochester Press, 2008.
Lüdke, Tilman. "Pan-Ideologies," European History Online (EGO), published by the Leibniz
Institute of European History, (2012), http://www.ieg-ego.eu/luedket-2012-en Accessed
February, 14, 2016.
Miller, Paul B. From Revolutionaries to Citizens: Antimilitarism in France, 1870-1914, Durham:
Duke University Press, 2002.
Retallack, James. Imperial Germany 1871-1918, Oxford: Oxford University Press, 2008.
Rudmose-Brown, T.B. "Alsace-Lorraine: A Problem of Nationality," Studies: An Irish Quarterly
Review 4, no. 15 (1915): 367-8, accessed September 11, 2015.
http://www.jstor.org/stable/30092570.
Tombs, Robert ed. Nationhood and Nationalism in France: From Boulangism to the Great War:
1889-1918, New York: Routledge, 1991.
Wawro, Geoffrey. The Franco-Prussian War: The German conquest of France in 1870-1871.
New York : Cambridge University Press, 2003.
Wawro, Geoffrey. Warfare and Society in Europe 1792-1914, London: Routledge, 2000.
Wetzel, David. A Duel of Giants: Bismarck, Napoleon III, and the Origins of the Franco-
Prussian War. Madison: The University of Wisconsin Press, 2001.
Teacher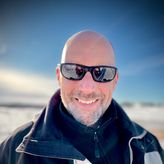 About Me
Over the past 30 years I have taught I.G.C.S.E, A-Level, I.B., and A.P. History throughout the Atlantic region in both private and public school settings. During that time I have instructed students in a variety of rigorous exam subjects . I am a...