Social Studies
Shadows of the Past: Exploring Dark History Through the Ages.
A captivating course designed for ages 14-18, delving into intriguing and thought-provoking historical events that have shaped our world, fostering critical thinking and a deeper understanding of the complexities of human history.
Meets 1x per week
Runs week after week
50 minutes per class
Cancel anytime
Class Experience
Unveil the Shadows of the Past in this captivating and thought-provoking dark history course. Each week, students will embark on a haunting journey through chilling chapters of history, exploring events that delve into the depths of human experiences. From the tragic story of the Radium Girls to the mysterious phenomenon of the dancing plague, from the disturbing atrocities of Unit 731 to the ill-fated struggles of the Donner Party, and from the dark world of grave robbery in Edinburgh to the...
Miss Kennah brings a wealth of expertise and academic qualifications to the field of anthropology education. With a Bachelor of Arts degree in Anthropology and Thanatology from the University of Rhode Island, and ongoing studies pursuing a master's degree in Anthropology at Harvard University, she possesses a strong foundation in the field. Additionally, Miss Kennah has gained valuable international experience during her time at Stellenbosch University in South Africa, where she studied and immersed herself in the vibrant local culture. This diverse educational background allows her to bring a rich global perspective to the classroom, fostering a deeper understanding and appreciation of cultural diversity among students. With her passion for anthropology and dedication to providing engaging and comprehensive instruction, Miss Kennah is committed to creating a stimulating learning environment that nurtures curiosity and critical thinking skills in every student.
50 minutes per week in class, and maybe some time outside of class.
Disclaimer: Please be advised that this course explores dark and disturbing topics from history, including murder, torture, cannibalism, and other sensitive subjects. These topics are presented with the intent of fostering historical understanding and critical thinking among students. However, it is essential to recognize that these discussions may be unsettling or triggering for some individuals. Parents and guardians are encouraged to review the course content and consider the emotional maturity and sensitivities of their child before enrolling them. It is important to prioritize the well-being and comfort of each student. Should any student feel uncomfortable or wish to opt-out of specific discussions, alternative assignments or activities can be provided upon request. We aim to create a supportive and inclusive learning environment, promoting empathy, respect, and responsible engagement with these historical topics.
1. The Radium Girls:
- Moore, Kate. "The Radium Girls: The Dark Story of America's Shining Women." Sourcebooks, 2017.
- Von Bergen, C. W., et al. "The Radium Girls: An Illustrated History." McFarland, 2019.
- Mullen, Megan. "Radium Girls: Women and Industrial Health Reform, 1910-1935." University of North Carolina Press, 1999.

2. The Dancing Plague of 1518:
- Waller, John F. "A Time to Dance, a Time to Die: The Extraordinary Story of the Dancing Plague of 1518." Icon Books, 2009.
- Pappenheimer, Thomas. "The Dancing Mania of the Middle Ages." Kessinger Publishing, 2003.
- Alvarez, Gonzalo. "The Dance of Death: The Hunt for the Eradication of the 1518 Epidemic of Dancing Mania." AuthorHouse, 2018.

3. Jonestown Massacre:
- Reiterman, Tim, and John Jacobs. "Raven: The Untold Story of the Rev. Jim Jones and His People." Dutton, 1982.
- Moore, Rebecca. "A Thousand Lives: The Untold Story of Hope, Deception, and Survival at Jonestown." Avery, 2011.
- Kilduff, Marshall, and Ron Javers. "The Suicide Cult: The Inside Story of the Peoples Temple Sect and the Massacre in Guyana." Bantam Books, 1978.

4. Unit 731:
- Harris, Sheldon H. "Factories of Death: Japanese Biological Warfare 1932-45 and the American Cover-Up." Routledge, 2002.
- Williams, Peter. "Unit 731: The Forgotten Asian Auschwitz." Monsoon Books, 2012.
- Gold, Hal. "Unit 731 Testimony." Tuttle Publishing, 2011.

5. The Donner Party:
- Stewart, George R. "Ordeal by Hunger: The Story of the Donner Party." Mariner Books, 2009.
- King, Jonathan. "Skeletons on the Zahara: A True Story of Survival." Back Bay Books, 2005.
- Wallis, Michael. "The Best Land Under Heaven: The Donner Party in the Age of Manifest Destiny." Liveright, 2018.

6. The Body Snatchers of Edinburgh:
- Stark, David. "The Corpse: A History." Harvard University Press, 2015.
- Fergus, Howard. "The Limbless: A History of Amputation." Greenhill Books, 2005.
- Richardson, Ruth. "The Making of Mr. Gray's Anatomy: Bodies, Books, Fortune, Fame." Oxford University Press, 2008.

7. Medieval Torture and Humiliation of Women:
- Butler, Sara M. "The Language of Abuse: Marital Violence in Later Medieval England." Brill, 2007.
- Gilchrist, Roberta. "Medieval Life: Archaeology and the Life Course." Boydell Press, 2012.
- Bennett, Judith M. "Ale, Beer, and Brewsters in England: Women's Work in a Changing World, 1300-1600." Oxford University Press, 1999.

8. New England Vampiric Panic:
- Bell, Michael E. "Food for the Dead: On the Trail of New England's Vampires." Carroll & Graf Publishers, 2001.
- Browning, John Edgar. "Fates Worse Than Death: An Anthology of Gothic Horror." Valancourt Books, 2014.
- Barber, Paul. "Vampires, Burial, and Death: Folklore and Reality." Yale University Press, 1988.

Ensure to review the content and suitability of each source for middle school-aged students, as some topics may require adaptations or parental guidance.
Teacher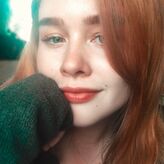 About Me
Hello there! My name is Miss Kennah, and I am delighted to be here to inspire and nurture the imaginations of children. As an advocate of creativity and a firm believer in the power of imagination, I am dedicated to fostering a love for fantasy...