Health & Wellness
Pathways in Medicine: Firefighter, EMT, and Emergency Medicine (FLEX)
Students will discover pathways to becoming an Emergency Medicine physician, ER nurse, 911 dispatcher, EMT/Firefighter, and respiratory therapist while learning associated medical terminology.
152 total reviews for this teacher
Completed by 8 learners
Flexible schedule
Over 4 weeks
No live meetings
There are no open spots for this class, but you can request another time or scroll down to find more classes like this.
Class Experience
Did you know? Firefighters enter buildings with temperatures greater than what you cook your food at in the oven. A burning building typically reaches 600 degrees on the bottom floor and can get up to 1500 degrees in the ceiling! Most people don't cook their food at more than 450 degrees.

Students will explore emergency medical careers in this course while learning associated medical terminology. Students will learn how to best prepare for careers as an Emergency Medicine physician, ER...
Learning Objectives:
- Students will become familiar with the medical terminology specific to the field of Emergency Medicine.
- Learners will understand the college & career pathways and make informed decisions.
Medical language is my specialty! I have a connection to the medical field that is deep. I specialize in medical language and have worked in the field since 1999--over 21 years of experience in medicine! In addition, my multiple certifications are detailed below. I am fluent in medical terminology and certified in all clinical specialties, including Emergency Medicine, and I am an expert in health information integrity. In addition, I have been a certified American Red Cross Adult/Pediatric/Infant First Aid/CPR/AED Instructor for over 5 years and have certified over 500 STEM+M high school students.

CHDS - Certified Healthcare Documentation Specialist 
What is a CHDS? The Association for Healthcare Documentation Integrity certifies medical transcriptionists (also known as medical language specialists) in the foundational understanding of the following:

➢ Medical terminology
➢ Anatomy
➢ Physiology
➢ Disease processes
➢ Diagnostics – laboratory medicine, imaging, classification systems
➢ Treatment – pharmacology, surgery, special procedures
➢ Equipment and instruments
➢ Healthcare technology – abbreviations, definitions
➢ Electronic health record – abbreviations, definitions
➢ Speech recognition technology – abbreviations, definitions, & editing
➢ Standards, nomenclatures, and measurement systems – abbreviations,
definitions

Major Specialties: Cardiovascular, Dermatology, Endocrinology, Ophthalmology, Gastroenterology, Hepatology, Genetics, General Surgery, Hematology/Oncology, Infectious Disease, Neurology, OB/Gyn, Orthopedics, Otorhinolaryngology, Pain Management, Pediatrics, Plastic Surgery, Psychiatry/Psychology, Pulmonary Medicine, Rheumatology, and Urology.

Ancillary Specialties: Allergy/Immunology, Dentistry/Oral Surgery, and Nutrition/Dietetics.

I have held the credential of CHDS for the past 11 years, since 2010. The understanding of medical terminology is critical to medical language specialists because we must be able to hear errors spoken by dictating physicians with regard to diagnosis and treatment, which are vital to quality patient care.

From the AHDI Credentialing Candidate Guide: 

"Medical transcription involves a highly interpretive skill set, where medical language specialists partner with providers to create an accurate reflection of a patient care encounter. Medical transcription demands the application of informed judgment and interpretive skill that extends beyond what is heard. It requires a foundational understanding of the diagnostic process, clinical medicine, treatment, and care to be interpreted accurately and applied within the context of complex narrative dictation. In addition to the complexities inherent in the medical document, dictating authors who speak English as a second language, those with disjointed and rambling narrative, and/or those who dictate unclearly or at accelerated speeds continue to require that medical transcriptionists bring yet another strong interpretive skill set to the process. Medical transcriptionists cannot bring that interpretive skill set to the table without a significant foundation of knowledge and training." 

In addition to the foundational knowledge and expertise my CHDS credential brings to the classroom, I have also been certified as a CMT (Certified Medical Transcriptionist) by The Association for Healthcare Documentation Integrity from 2007 to 2010, when AHDI essentially rebranded credentialing medical language specialists with the CHDS credential. 

I have also been certified as a COA (Certified Ophthalmic Assistant) and have worked in Ophthalmology & Optometry since 1999 as a technician, scribe, and transcriptionist. I have worked in this clinical specialty for over 20 years! COAs are certified by the Joint Commission on Allied Health Personnel in Ophthalmology (JCAHPO).

In addition to the above certifications that qualify me to teach the medical language portion of this class, I am also an educator and have taught medical terminology courses at a STEM+M high school in Rootstown, Ohio, to students in grades 9-12. Beyond that, I have been a college & career coach in the 11th-grade classroom that has guided young men & women to discover careers in medicine (and other fields). I have helped these students map out their college plans with tremendous success. 

My "Pathways in Medicine" career series on Outschool focuses on medical terminology and career exploration, both of which I am highly qualified to teach.
Homework is assigned in this course and displayed each week in a beautiful class Padlet. Students will have assignments that bring learning the medical language full-circle. Not only will we focus on the meanings of medical words and their individual word parts, but students will also participate in pronunciation practice and spelling tests every week. The reflection journal prompts every week will help students dive deep into career exploration and become self-experts when it comes to designing and mapping out their own future pathways.
Medical Terminology eBook will be provided by the instructor.
Upon request, students may receive a Certificate of Completion.
No live meetings, and an estimated 2 - 4 hours per week outside of class.
Parents should be advised that students will listen to 911 recordings in class, based on actual emergencies 911 dispatchers encounter in their day-to-day job duties. This content has been chosen with the utmost care and consideration, but parents should be aware.
Medical Terminology eBook will be provided by the instructor.
Teacher
Rachel Adams
🇺🇸
Lives in the United States
University of Massachusetts Alumna, Author & Children's Book Illustrator, Medical Language Specialist, College & Career Coach with a Bachelor of Arts in English (Magna Cum Laude), Associate of Arts in English (with distinction), and Associate of Science Degree (with distinction). Inducted member of the Alpha Sigma Lambda National Honor Society.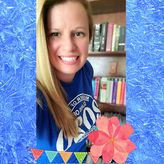 About Me
"Education is not the filling of a pot but the lighting of a fire."  –W.B. Yeats

Welcome! I'm Rachel Marshall Adams, and I am so glad that you've found me on Outschool! 

I have spent 7 years in STEM+M (Science, Technology, Engineering, Math, +...