Social Studies
Merchants, Conquistadors, and Missionaries—History of Exploration FLEX
This 10-week FLEX class will explore the History and Geography of the Age of Discovery from Marco Polo to the Atlantic World.
31 total reviews for this teacher
Completed by 4 learners
Flexible schedule
Over 10 weeks
No live meetings
Class Experience
What was Columbus looking for when he bumped into the Americas? How did Pedro Cabral end up in Brazil on the way to the Cape of Good Hope? Why wouldn't Vasco da Gama or Magellan win a Mr. Congeniality Contest? These are just a few of the questions we will explore in this 10-week history of exploration from Marco Polo to the Atlantic World.

Lesson 1: Marco Polo and the Spice Islands
Lesson 2: Ship Design and Navigation
Lesson 3: Dias, da Gama and Cabral
Lesson 4: Admiral of the Ocean...
This class is taught in English.
Students will become familiar with the elites and their motivation, as well as the technological advances that made the Age of Discovery possible and gain background knowledge and rare-word vocabulary from a specific domain that will enhance their reading comprehension of nonfiction text.
I've taught African American Studies, World Geography and Culture, and World History to 4th through 6th graders at DC Public Schools for the past 17 years. Every year that I taught at DCPS I attended professional development on the teaching of history and geography which included strategies for teaching about exploration, conquest, exploitation, enslavement, racism, and discrimination. In April of 2017, I received an Excellence Award by the Educational Testing Service for Outstanding performance on the PRAXIS II Test for Social Studies Content Knowledge. As an undergraduate at the University of California, San Diego, I attended Third College (since renamed Thurgood Marshall College), dedicated to Third World Studies, Race, and Ethnicity. 
Each week, students will read and respond to a written text.  Assignments are designed to help students engage with the content.  The amount of time necessary to complete the assignments will depend on the learner. 
All of the resources used for this class will be available online at no cost.
In addition to the Outschool classroom, this class uses:
I will provide feedback on all submitted assignments.  Completed work can be compiled into a portfolio.  If requested I will provide a letter grade and certificate.
No live meetings, and an estimated 1 - 2 hours per week outside of class.
This class will discuss explorers and conquistadors such as Columbus and Magellan, as well as their treatment of Indigenous Peoples in America, Africa, and Asia. I will explore the effects of conquistadors and missionaries on Indigenous Peoples. I will challenge students to analyze how exploration, conquest, exploitation, enslavement and forced religious conversion affected Indigenous Peoples.

Two resources that deal with racism and discrimination are An Indigenous Peoples' History of the United States by Roxanne Dunbar-Ortiz and History of the Philippines: From Indios Bravos to Filipinos by Luis H. Francia. I will handle these topics by demonstrating how to evaluate historical sources and challenging students to identify possible bias.


The Age of Exploration, Core Knowledge History and Geography (Subject Matter consultant: J. Chris Arndt, PhD, Department of History, James Madison University). Dr. Arndt is Associate Dean, Liberal Arts, College of Arts and Letters Director, at James Madison University, MAD-RUSH undergraduate research conference and Co-Chair, Shenandoah Valley Regional Studies Seminar.

• An Indigenous Peoples' History of the United States by Roxanne Dunbar-Ortiz. Dunbar-Ortiz is an historian, author, memoirist, and speaker who researches Western Hemisphere history and international human rights. 

• The Interesting Narrative of the Life of Olaudah Equiano. Equiano, who was enslaved as a child, purchased his freedom in 1766 and wrote this unforgettable memoir.

• Encounters Unforeseen: 1492 Retold by Andrew Rowen.  This book chronicles the first encounters among Columbus, other Europeans, and the Taíno peoples of the Caribbean, documenting the collision of civilizations from both peoples' perspectives, the bitter personal conflicts between the main protagonists, and the civility and tolerance of the Taino.

• History of the Philippines: From Indios Bravos to Filipinos by Luis H. Francia. Francia is a Filipino-American poet, journalist and nonfiction writer.  He has taught at Sarah Lawrence College, Yale University, City University of Hong Kong, Ateneo De Manila University, and Hunter College. Currently, he writes an online column "The Artist Abroad" for the Philippine Daily Inquirer and teaches at New York University.
Teacher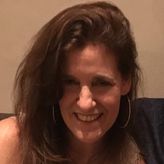 About Me
Education should be a feast of knowledge and all students should be invited to a banquet that includes literature, history, geography, art, music, science, and math. I believe that rich content knowledge and a wide vocabulary greatly enhance...