Life Skills
FLEX Pallet Craft DIY Furniture - Wood Shop Class Working With Pallets Pt 2 4W3
The Pallet Craft course offers a fun and creative way for teens to learn woodworking and furniture design using pallets as the primary material. Students will develop practical skills in woodworking, design, and assembly.
Beginner, Intermediate Level
Flexible schedule
Over 4 weeks
No live meetings
Class Experience
Part 2 of 4.
This is the second 4 week section of a 4 part course. If you have not taken part 1 please look through our class listings page and start at the beginning to enjoy the full course

In this course, students will learn the art of designing and crafting their own furniture using pallets. Students will be introduced to woodworking techniques, safety measures, and the necessary tools to create unique and functional pieces. Guided by an experienced instructor, learners will have...
This class is taught in English.
Learn the basics of woodworking and pallet furniture design.
Develop practical woodworking skills and knowledge of various tools.
Gain confidence in designing, constructing, and finishing pallet furniture projects.
Understand the importance of safety measures and precautions in woodworking.
Foster creativity and resourcefulness through DIY furniture crafting.
Our instructor, Jo, brings a unique set of skills and experience to the table. With over 20 years of teaching experience, he holds a Bachelor's degree in Computer Science and a passion for teaching conversational English to learners of all ages. Jo has developed expertise in woodworking and pallet furniture design through years of hands-on experience crafting his own custom furniture pieces. He has honed his skills through various woodworking classes and workshops, furthering his knowledge and understanding of woodworking techniques and best practices. Additionally, Jo has experience in event risk management and a deep understanding of the importance of risk assessment and mitigation in diverse environments, which he applies to ensure the safety of his woodworking students. As a successful serial entrepreneur, Jo has a wealth of knowledge in financial management and investment portfolio management, making him an expert in identifying and seizing opportunities. His diverse background, extensive experience, and passion for woodworking make him the ideal instructor for this pallet furniture design course.
Each week, there will be approximately 20 - 30 minutes of homework assigned to help participants develop and apply the ideas taught in class to their own lives.
Wooden pallets: Students will need a supply of wooden pallets to create their furniture pieces. The number and size of pallets required will depend on the specific projects chosen.
Basic woodworking tools: Students will need tools such as a saw, hammer, drill, screwdriver, sandpaper, measuring tape, and a carpenter's square.
Fasteners: Wood screws, nails, and brackets will be necessary for assembling the furniture pieces.
Safety equipment: Safety goggles, work gloves, and a dust mask should be worn during woodworking tasks to ensure safety.
Wood stain or paint (optional): Students may choose to stain or paint their finished furniture pieces to customize the appearance and protect the wood.
Paintbrushes, rags, or foam brushes: These will be needed for applying stain or paint to the finished furniture pieces.
Wood glue: This will be necessary for securing some joints and reinforcing the furniture's overall structure.
Learner progress will be assessed through regular feedback on homework assignments and a final project, which will be evaluated based on its functionality and creativity.
No live meetings, and an estimated 0 - 1 hours per week outside of class.
While this course is designed to be fun and engaging, it does involve the use of woodworking tools, which may be sharp or potentially dangerous if not used correctly. The instructor will provide detailed safety instructions and demonstrations for each tool, and students will be required to follow these guidelines closely. Parents should ensure that their children have proper adult supervision when working on projects at home and are comfortable using the tools provided. Additionally, some finishing techniques involve chemicals, such as paint or stain, which may cause irritation to sensitive individuals. It is essential for learners to follow the instructor's guidance on using these materials safely and to take appropriate precautions, such as wearing gloves or working in a well-ventilated area.
DIY Pallet Furniture: A Step-by-Step Guide by Danny Darke: This book provides a comprehensive guide to creating pallet furniture, complete with step-by-step instructions and photographs.
The Pallet Book: DIY Projects for the Home, Garden, and Homestead by Chris Peterson: This book offers a wide variety of pallet projects and inspiration for beginners and experienced woodworkers alike.
PalletCraft: 20 Creative Wood Pallet Projects for Your Home by Maryann Baker: This book offers detailed instructions for creating 20 unique and functional pallet projects for your home.
Fine Woodworking Magazine: This well-regarded magazine features articles and projects by skilled woodworkers, providing valuable insights and techniques for all skill levels.
Offered by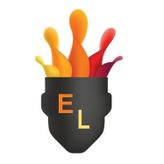 About Us
Explosive Learning specialises in Life Skills classes that:

* Develop essential life skills rarely taught in schools
* Improve wellbeing by helping make kids happy and active
* Increase confidence through performance skills
* Are great fun to...