Life Skills
FLEX How to Learn Anything Fast: Goal-Setting and Planning Part 2 8W2
Become a master learner with our course on How to Learn Anything Fast: Goal-Setting and Planning.
Beginner, Intermediate Level
Flexible schedule
Over 8 weeks
No live meetings
Class Experience
Part 2 of 2.
This is the second 8 week section of a 2 part course. If you have not taken part 1, please look through our class listings page and start at the beginning to enjoy the full course.

In this class, students will learn how to learn anything fast, with a focus on goal-setting and planning. The class will be divided into the following weeks and topics:

Week 9: The importance of self-reflection
Week 10: Overcoming obstacles in learning
Week 11: Building a learning community
Week 12:...
How to set and achieve goals
Techniques for efficient learning
Strategies for retaining information
The importance of motivation and positive mindset
How to manage time effectively
How to identify and seize opportunities for learning
Jo Reynolds (BSc) is an accomplished entrepreneur and seasoned educator, with a demonstrated ability to distil complex concepts into accessible, engaging content for learners of all ages. Jo's entrepreneurial journey has provided a profound understanding of societal structures, including the role and impact of gender dynamics in professional and personal contexts.

In founding three successful companies before the age of 30, Jo navigated diverse professional landscapes, coming to appreciate first-hand the challenges and opportunities linked to gender equality. This real-world experience informs Jo's approach to teaching the subject, grounding theoretical discussions in practical examples.

Furthermore, Jo's extensive experience teaching conversational English to children and adults worldwide has honed an ability to adapt teaching methods to the needs of different age groups. This includes designing age-appropriate content, fostering a safe and inclusive learning environment, and facilitating meaningful discussions.

In teaching this course on gender equality, Jo will draw on these experiences to create a learning experience that is both enlightening and engaging. Lessons will be tailored to the age range of the students, with content and activities designed to promote understanding, encourage critical thinking, and stimulate discussion. Jo's approach to teaching complex subjects is rooted in the belief that with the right guidance, every student can engage with and contribute to discussions on important societal issues.
Each week, students will be assigned homework that will take approximately 1 hour to complete. Homework will consist of projects, reading assignments, and self-reflection exercises.
 Progress will be assessed through weekly homework assignments, class discussions, and feedback from the teacher.
No live meetings, and maybe some time outside of class.
"Goals!: How to Get Everything You Want -- Faster Than You Ever Thought Possible" by Brian Tracy
"Mindset: The New Psychology of Success" by Carol S. Dweck
"Atomic Habits: An Easy & Proven Way to Build Good Habits & Break Bad Ones" by James Clear
Offered by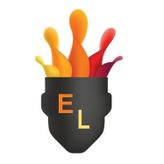 About Us
Explosive Learning specialises in Life Skills classes that:

* Develop essential life skills rarely taught in schools
* Improve wellbeing by helping make kids happy and active
* Increase confidence through performance skills
* Are great fun to...