Science & Nature
Earth Scientists: Let's Explore Rocks, Space, Weather, and Oceans
In this 4-week course, we will explore the 4 major branches of Earth Science: Geology, Oceanography, Astronomy and Meteorology. Students will learn by doing with a new project or experiment each week.
  There are no upcoming classes.
Meets 1x per week
Over 4 weeks
60 minutes per class
There are no open spots for this class.
You can request another time or scroll down to find more classes like this.
Class Experience
In this four week course we will take a dive into each of the four major branches of Earth Science: Meteorology, Astronomy, Geology, and Oceanography.  Students will learn about storm creation, the night sky, the rock cycle, and our seas.

Week 1 - Meteorology - Storm Watch: All students will explore the adventures of weather by learning about different weather instruments. Learn how clouds form and the weather they predict, watch a tornado spin, and make a tornado in a bottle. We will also...
This course was designed to be delivered in a classroom setting and provides information that supports the following New York State Next Generation Science Learning Standards.
P-ESS1-1. Observe and describe the apparent motions of the Sun, moon, and stars to recognize predictable patterns.
P-ESS2-1. Ask questions, make observations, and collect and record data using simple instruments to recognize patterns about how local weather conditions change daily and seasonally. 
K-ESS2-1. Use and share observations of local weather conditions to describe patterns over time. 
K-ESS3-2. Ask questions to obtain information about the purpose of weather forecasting to prepare for, and respond to, severe weather.
1-ESS1-1. Use observations of the Sun, moon, and stars to describe patterns that can be predicted. 
2-ESS1-1. Use information from several sources to provide evidence that Earth events can occur quickly or slowly
3-ESS2-1. Represent data in tables and graphical displays to describe typical weather conditions expected during a particular season.
3-ESS3-1. Make a claim about the merit of a design solution that reduces the impacts of a weather-related hazard.
4-ESS1-1. Identify evidence from patterns in rock formations and fossils in rock layers to support an explanation for changes in a landscape over time
4-ESS2-1. Make observations and/or measurements to provide evidence of the effects of weathering or the rate of erosion by water, ice, wind, or vegetation. 
4-ESS2-2. Analyze and interpret data from maps to describe patterns of Earth's features. 
4-ESS3-2. Generate and compare multiple solutions to reduce the impacts of natural Earth processes on humans.
5-ESS1-1. Support an argument that differences in the apparent brightness of the Sun compared to other stars is due to their relative distances from Earth. 
5-ESS1-2. Represent data in graphical displays to reveal patterns of daily changes in length and direction of shadows, day and night, and the seasonal appearance of some stars in the night sky.
5-ESS2-1. Develop a model using an example to describe ways the geosphere, biosphere, hydrosphere, and/or atmosphere interact. 
MS-ESS1-1. Develop and use a model of the Earth-Sun-moon system to describe the cyclic patterns of lunar phases, eclipses of the Sun and moon, and seasons. 
MS-ESS2-3. Analyze and interpret data on the distribution of fossils and rocks, continental shapes, and seafloor structures to provide evidence of the past plate motions. 
MS-ESS2-1. Develop a model to describe the cycling of Earth's materials and the flow of energy that drives this process. 
MS-ESS2-5. Collect data to provide evidence for how the motions and complex interactions of air masses results in changes in weather conditions.
MS-ESS3-1. Construct a scientific explanation based on evidence for how the uneven distributions of Earth's mineral, energy, and groundwater resources are the result of past and current geologic processes.
MS-ESS3-2. Analyze and interpret data on natural hazards to forecast future catastrophic events and inform the development of technologies to mitigate their effects.
The Long Island Science Center has been providing STEM enrichment programs for more than 25 years.  Our programs are developed and delivered with Next Generation Science Standards in mind. Our Program Director, who has taught with us for more than 10 years, will be conducting the classes for this program.  She is excited to share her knowledge and inspire your students to ask questions and answer them with confidence.
Week 1 - Meteorology: Optional thermometer (cooking body temperature, thermostat, etc), Plastic bottle, Water, Dish soap, Glitter.
Week 2 - Astronomy: a container (preferably with high sides to minimize mess), Flour, Cocoa powder, a Pebble or Marble.
Week 3 - Geology: Starburst of three different colors, a small plastic bag (optional), additional option, 5 different colors of clay, dental floss.
Week 4 - Oceanography: Plastic jewels (or raw eggs or small grapes), 4 clear cups of water, Salt, Sugar, Baking soda.
1 hour per week in class, and maybe some time outside of class.
Offered by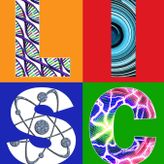 About Us
The Long Island Science Center is a 501(c)3 STEAM (Science, Technology, Engineering, Arts, Mathematics) Learning Museum. We have been providing hands-on STEAM programming in schools and libraries since 1995 with our enriching educational programs...