Life Skills
1:1 Tutoring Philosophy 101 Academic Series: Being a Kid Philosopher (Ages 9-12)
A university-inspired curriculum will be introduced to students in the form of a discussion-based chat series. Kids will learn what it means to be a philosopher in the world as well as reflect on if they already might be philosophers!
Class Experience
*The 1:1 tutoring option will allow students to have full attention with respect to exploring the material and engaging in philosophical discussions. My series is explained below. Tutoring day/time requests are also available.*  

My university-inspired academic series is designed to introduce novices to the discipline of philosophy. 

In this ongoing series, students will be introduced to the discipline of philosophy in a fun, engaging way with university-inspired curriculum adjusted to meet...
Students will learn that being a philosopher in the world was not just for ancient times, nor is it only something we can become when we are older. This series will take a discussion-based approach to introducing students to key terms, concepts, and thinkers in the history of philosophy, while at the same time, welcoming them to participate in the world as young philosophers. 
I am a former university lecturer that specialized in making introductory courses fun, engaging, and relevant to everyday life. I have over 16 years of experience teaching at the university level, where I held the position of Master Lecturer before I left to focus on homeschooling my son full-time. In addition, I have over 3 formal years teaching philosophy courses to kids, ages 6-16. I volunteered at both a local public high school as well as a private school alongside performing my teaching duties at the university, as I was conducting informal research into the philosophical abilities of children.  
At this point in time, there will be no outside assignments or reading. There may be informal, completely optional projects suggested as we go along in the series. 
Students may benefit from having a "Philosopher's Notebook" for the class to jot down terms we learn during the meeting, any questions that arise during or after class, and/or consider using it to engage in philosophical reflections after class or throughout the week. Otherwise, please be sure your student has access to paper and writing materials during class, just in case! 
There will be no formal assessments in this class. There may be informal opportunities throughout the series for students to check their knowledge and understanding of the material.   
45 minutes per class, and maybe some time outside of class.
Teacher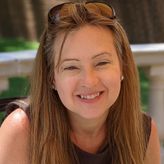 About Me
"Let no one delay to study philosophy when (they are) young..." ~Epicurus

Welcome! I go by Ms. Melissa and I am a former university instructor and current full-time homeschooling mama!

My specialty with my higher-level classes had always been...