How does a "Group" work?
Access to an online community, anytime — Share and create with like-minded peers from any device
A space for verified learners — All participants are verified by Outschool before joining
Educator-led challenges, events, and discussions — Outschool educator moderates content and facilitates engaging activities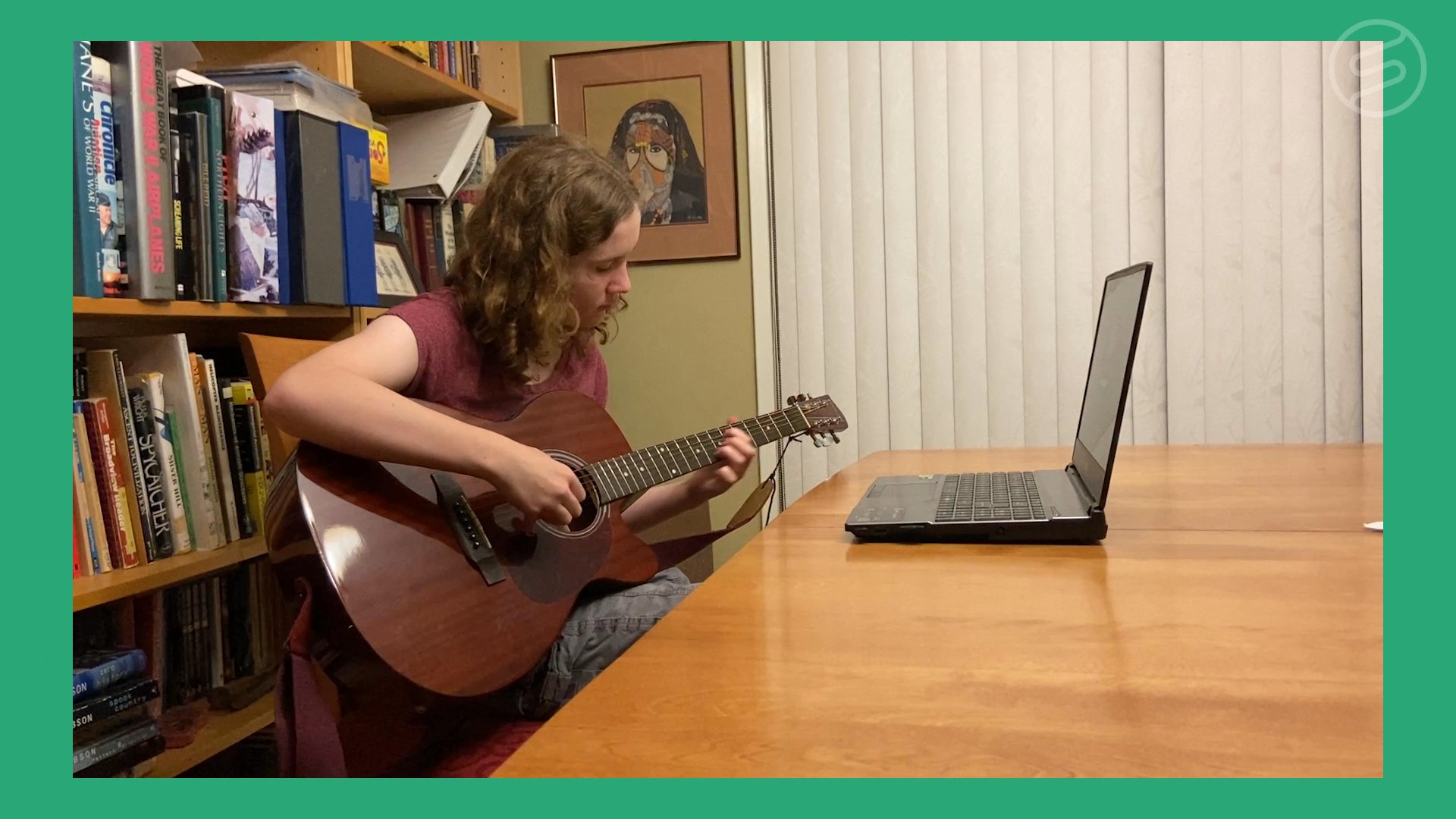 Introducing Outschool Groups
Writing Stars Creative Writer's Group
Writing Stars Creative Writer's Group is a community of learners that come together on Outschool to share what they're learning, ask questions, participate in challenges, and get feedback on their projects
Tell me if this writing pulls you in to the scene. Do you feel like you are there?
Group Experience
The Writing Stars Creative Writers Group is created for Learners who love to write! 
Ms. Anastasia will check-in with the group almost daily.

Three sections of this group- all optional, but highly encouraged

1. Learner posts their writing for the group to read. Show off those skills! This can be anything from a small section to a whole chapter!  After every posting a written piece, Learners will receive feedback and positive support from the teacher, Ms. Anastasia, in a video response....
Students will first and foremost learn to be more confident in their writing, enough to share it with others without fear. That is the single aspect that holds writers back from ever submitted to publishers! To reiterate what Outschool says, "Always be nice and make others, especially new learners, know that they belong and are welcome. Teasing, name calling, or bullying anybody in our community? Nope. Not happening here."

Students will learn from teacher feedback and make new connections who their age and share the same interest in writing. 
Published freelance writer as well as a novelist. My Expertise comes from years of people watching and writing when my mind says "stop and write that down." Below is a piece I am working on at the moment:

© 2020 
Short description: Celine Beaumont has always wondered why her mother, the iconic Squeaky Richardson, quit figure skating just as she was about to enter Olympic contention. Celine is a force in her own right on the ice, winning many gold medals, but she doesn't know that she is the target of a jealous, vengeful coach and her talented daughter. Life on the ice looks perfect, but where real skate life happens is always during practice. 
****
Clip 1
Celine leaps into a mid-air toe touch. BAM!  She hits the height of the leap, holding the toe of her skates, flashing a wide-eyed smile at imaginary judges. She lands without a sound and  turns to glide back backward across the ice. Maggie sits on top of the boards, arms folded, nervously tracking Celine across the ice. Celine has the power of an army, and the confidence of their king. Maggie feels her stomach tighten as Celine enters her trademark "Tulip" layback spin, her french braided pigtails stretch out flat. Reaching above her with curved arms, as she spins, she opens them gently into a blossoming motion. 

*****
Clip 2

"Good job!" Squeaky laughs, holding a small girl's mitten-covered gloves.. She glances up and freezes, meeting eyes with Maggie, watching them from across the rink. "Isn't she doing great! It's only her second lesson and look how great she's doing!" 
Maggie sighs heavily, rubbing her hands together as she skates over. 
"Wow, Sasha! I can't believe you just started!" Maggie exclaims, cutting deep into the ice to stop. She drops her smile, and turns sharply to face Squeaky. 
Maggie's large eyeglasses dominate her petite face. Sasha backs away from Maggie, studying her severe cheek bones, accented by a tight ponytail pulled to the back of her head. Celine looks to the ice, hiding a smile. 
"I wonder if Maggie is in pain when she smiles?" Teo once asked, while they all sat in the cafe.
"Why?" Hayden giggled.
"She doesn't smile much," Celine popped a french fry in her mouth.
 "That's my point," Teo explained, "Her face looks like a giant pucker!" The group erupted in laughter.
Sasha steps back again, feeling for the wall behind her. Her eyes drop, catching sight of Maggie's skates. They are glistening white, not a mark on them. The heels of her boots are wrapped in lines of crystals that sparkle every time her foot shifts. Sasha bends down, sliding her hand just above the ice, reaching toward Maggie's boot, intending to pet the sparkles. 
 "Hey, Squeak, I need to talk to you," Maggie's voice startles Sasha. She slips onto her stomach, her hand flat under Maggie's shifting blade. 
"Sasha!" Celine lunges, pushing the boot away from the small hand under it. 
Maggie sways and locks arms with Squeaky. She stabs her toe into the ice behind her. "Please don't touch me." She glares at Celine.
"You...you…. nearly stepped on her fingers," Celine gasps, trying to get the words out. "I didn't want her to get hurt," Celine kneels on the rink, helping Sasha climb back on her feet.
Maggie rolls her eyes and squares off with Squeaky. "Why does this child make up stories about me, Squeaky?" 

Welcome to our Group! We want all of our learners to feel comfortable, connected, and safe. That's why we have 3 rules we ask you to follow: Be Kind, Be Safe, and Be Respectful.

Be Kind - Help all learners feel welcome and included.
Learners from all over the world, with different backgrounds, races, ethnicities, abilities, gender identities, religions and body types, participate in our Group. Always be nice and make others, especially new learners, know that they belong and are welcome. Teasing, name calling, or bullying anybody in our community? Nope. Not happening here

Be Safe - Keep your personal information private and never ask other learners for theirs.
Personal things are personal. We want to keep you safe on Outschool, but we also want YOU to understand how to be safe when you're meeting other learners or teachers. Keep your full name, home address, gaming or social media name, email, and school name private.

Be Respectful - Treat others how you want to be treated.
Keep language clean and information you share safe. If you wouldn't say it or share with your grandma, don't do it here. Swear words, racy videos, and violent images are not allowed. Treat Outschool like a public place, and when in doubt, keep things covered.
View and create posts any time, at your own pace..
Group Leader
Ms. Anastasia
🇺🇸
Lives in the United States
Writing is just like math. Learn the formulas and become a RockStar Writer!
About Me
B.A. Alvernia University Education, English, and Psychology; Special Needs Cert.
Graduate: Oxford University- English

Career background working Grade 4 through 12 in the International Baccalaureate in English and  Special Needs, abroad and in The...