Health & Wellness
Weights, Shakes, & Mug Cakes! Fitness, Workout, Recipes, Cooking, Social
Let's have fun living healthy! From workout videos to optional LIVE game days to weekly challenges, it's all here in this learner directed social club. Exercise and nutrition games, trivia, recipes, & exclusive coupons for live classes.
Unlimited access to chat group
Renews on the 1st of the month
Cancel anytime
What can learners do in this group?

Ready Set Fitness by Miss Shannon- Let's Exercise!
Weights, Shakes, & Mug Cakes! Fitness, Workout, Recipes, Cooking, Social is a community of learners that come together on Outschool to share what they're learning, ask questions, participate in challenges, and get feedback on their projects
Sample learner reactions
How does a "Group" work?
Access anytime
Access to an online community, anytime — Share and create with like-minded peers from any device
Verified learners
A space for verified learners — All participants are verified by Outschool via video before joining
Educator-led
Educator-led activities, events, and discussions — Outschool educator moderates content and facilitates engaging activities
Group Experience
Weights, shakes, and mug cakes! Need I say more? No equipment needed here, just a desire to live happy, healthy, and free!

I am beyond excited to help facilitate fun and friendships in a safe space here on Outschool. I have so many ideas, but I truly envision this group being led by your learners, and providing content and engaging self-paced activities based on their interest and input.

I will encourage learners to try my workout videos and post their own. I plan to provide form tips and...
The most important thing I strive to do in this group is provide a comfortable and inviting environment for learners while also building community and relationships with one another.

According to the American Heart Association:

Active kids are more likely to have:
-a healthy weight
-stronger, healthier bones and muscles
-better heart and brain health
-improved brain function, including memory, attention and problem-solving
-better school attendance and academic performance, especially in math, reading and writing 
-lower long-term risk of cardiovascular diseases, diabetes and some kinds of cancer
-less stress and fewer symptoms of anxiety and depression
-less inappropriate and distracting classroom behavior
-improved mental health and psychological well-being, including confidence and self-esteem

Safe and engaging socialization

Improvement in the areas of strength, balance, flexibility, and agility

Learning about the body and healthy habits

They will also be working towards achieving the daily physical activity recommendations of both the CDC and American Heart Association. According to the CDC, it is recommended that "children and adolescents ages (6-17 years) should do 60 minutes or more of moderate-to-vigorous intensity physical activity each day, including daily aerobic – and activities that strengthen bones (like running or jumping) – 3 days each week, and that build muscles (like climbing or doing push-ups) – 3 days each week."
Bachelor's Degree- Elementary Education
Certified Personal Trainer (CPT) License- National Academy of Sports Medicine (NASM)
Youth Exercise Specialist (YES Certified)- NASM
Nutrition Specialization (FNS)- NASM
Experience- 3 years youth group fitness instructor and private youth personal trainer, youth sports coach
Welcome to Weights, Shakes, and Mug Cakes! We want all of our friends to feel comfortable, connected, and safe. That's why we have 3 rules we ask you to follow: Be Kind, Be Safe, and Be Respectful.

Be Kind - Be the one that makes everyone feel included!
Always be nice and make others, especially new members, know that they belong and are welcome. Of course this means, no teasing, name calling, or bullying!

Be Safe - Keep your personal information private and never ask others for theirs.
Personal things are personal. We want to keep you safe on Outschool, but we also want YOU to understand how to be safe when you're meeting other learners or teachers. Keep your full name, home address, gaming or social media name, email, and school name private.

Be Respectful - Treat others how you want to be treated.
Keep language clean and information you share safe. If you wouldn't say it at the dinner table or share it in your classroom, it's probably not for sharing here either. Swear words, inappropriate videos, and violent images are not allowed. Treat Outschool like a public place, and when in doubt, keep things covered. You can always ask your teacher privately before sharing if you are unsure!
View and create posts any time, at your own pace..
Parental guidance is suggested when exercising just to make sure your child is staying hydrated and resting when needed.
Many recipes from the teacher will not use any appliances, but some may use a microwave or blender, others may require an oven. Parental guidance is at your discretion.
Group Leader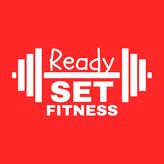 About Us
Welcome to the Ready Set Fitness Club where we believe exercising and learning should be fun! We make exercising something children look forward to each week. Perfect for all abilities and backgrounds, our group classes focus on building healthy...