Life Skills
D&D Dungeon Master Description & Dialogue Idea Sharing
Once the dungeon adventure is created, the next most challenging step is to provide vivid, enthralling descriptions which capture the imagination of the PCs - this group is designed to help aspiring Dungeon Masters create imaginative scenes
Unlimited access to chat group
Renews on the 1st of the month
Cancel anytime
What can learners do in this group?

Keith (M.A. Military History)
Conversations at the team's fire side. 

"Well Demetrius, what do you think about checking out that ca...
D&D Dungeon Master Description & Dialogue Idea Sharing is a community of learners that come together on Outschool to share what they're learning, ask questions, participate in challenges, and get feedback on their projects
Sample learner reactions
How does a "Group" work?
Access anytime
Access to an online community, anytime — Share and create with like-minded peers from any device
Verified learners
A space for verified learners — All participants are verified by Outschool via video before joining
Educator-led
Educator-led activities, events, and discussions — Outschool educator moderates content and facilitates engaging activities
Group Experience
Once you have created the perfect dungeon or adventure for your players you now need to be able to provide vivid and enticing descriptions of the rooms and scenes you have envisioned! While WE (as DMs) know exactly what the Archmage's Inner Sanctum looks like, smells like, and feels like....we have to be able to express this to our players so that they can immerse themselves in our ideas. Sometimes this is difficult, but with the help of an experienced DM moderator and a whole community of...
Students will learn various tips and techniques used to immerse their players in the adventure. 
Students will learn how to explain their awesome visions and concepts to their players for exciting D&D games.
Students will gain ideas as to how to formulate the perfect NPC or Villain dialogue for the scenario they envisioned.
Students will be enabled to expand their writing ideas to include suggestions from other DMs and the moderator.
Students will gain experience in re-writing their original ideas through receiving suggestions from members of the group.
Welcome to our D&D descriptions and dialogue support group! We want all of our learners to feel comfortable, connected, and safe. That's why we have 3 rules we ask you to follow: Be Kind, Be Safe, and Be Respectful.

Be Kind - Help all learners feel welcome and included.
Learners from all over the world, with different backgrounds, races, ethnicities, abilities, gender identities, religions and body types, participate in our Group. Always be nice and make others, especially new learners, know that they belong and are welcome. Teasing, name calling, or bullying anybody in our community? Nope. Not happening here

Be Safe - Keep your personal information private and never ask other learners for theirs.
Personal things are personal. We want to keep you safe on Outschool, but we also want YOU to understand how to be safe when you're meeting other learners or teachers. Keep your full name, home address, gaming or social media name, email, and school name private.

Be Respectful - Treat others how you want to be treated.
Keep language clean and information you share safe. If you wouldn't say it or share with your grandma, don't do it here. Swear words, racy videos, and violent images are not allowed. Treat Outschool like a public place, and when in doubt, keep things covered.

In this fully collaborative group we will take great care in reviewing the posted ideas. Remember DMs come to our group for help. They have reached a sticking point where they need an outside perspective on their dilemma. Their original ideas are part of the passion they had in developing their adventure or dungeon, thus they are very proud of what they have initially thought. So when making comments be sure to be sensitive to their concept and provide a positive "nudge" so they can complete their vision and entertain their D&D players. Thanks.
View and create posts any time, at your own pace..
This group is about the role playing game Dungeon and Dragons. As such it involves the Three Pillars of Adventure inherent with any RPG: exploration, role playing and fantasy combat. This group deals with the creation of vivid dungeon descriptions and engaging dialogue to play in the game and will discuss the best ways to optimize those descriptions which will involve weapons, spells and fantasy combat. While we want our villains challenging and scary we will keep descriptions and dialogue appropriate for the nature of the game. Yes villains do not often say "nice" things, but we do not want to write in such a way that it would be too scary or too mean (even Liches should be careful what they say)
Group Leader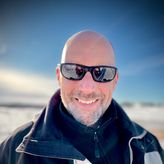 About Me
Over the past 30 years I have taught I.G.C.S.E, A-Level, I.B., and A.P. History throughout the Atlantic region in both private and public school settings. During that time I have instructed students in a variety of rigorous exam subjects . I am a...