Life Skills
AWARD WINNING Social Group: Post, Chat, Make Friends ( Autism ADHD Anxiety )
OUTSCHOOL'S BEST IN CLASS 2022 AWARD WINNER! In this no-pressure club, we will engage in posted conversations about our favorite topics such as music, gaming, books, art, and more! This group does NOT meet live and is a monitored forum.
65 total reviews for this teacher
New group
Unlimited access to chat group
Renews on the 1st of the month
Cancel anytime
What can learners do in this group?

Mrs. Debra, ACE Educator
What's the most challenging game you've ever played?
AWARD WINNING Social Group: Post, Chat, Make Friends ( Autism ADHD Anxiety ) is a community of learners that come together on Outschool to share what they're learning, ask questions, participate in challenges, and get feedback on their projects
Sample learner reactions
How does a "Group" work?
Access anytime
Access to an online community, anytime — Share and create with like-minded peers from any device
Verified learners
A space for verified learners — All participants are verified by Outschool via video before joining
Educator-led
Educator-led activities, events, and discussions — Outschool educator moderates content and facilitates engaging activities
Group Experience
***Please note this group does NOT meet live on Zoom and there are no scheduled meetings***

https://support.outschool.com/en/articles/5680775-outschool-groups-for-learners

https://support.outschool.com/en/articles/5536590-content-moderation-guidelines-for-learners

In this FUN social group, we will engage in back and forth conversations about our favorite topics, such as music, gaming, books, art, TV shows, etc. Students will answer posted discussions, talk to their peers, and make new...
My learning goals for your student:

-Social/Emotional Development (helping with the ability to adjust to new settings, learning respect for themselves and others, following simple rules and directions, and helping recognize the feelings of others)

-Cognitive Development (observes and participates in discussions, understands cause and effects, applies knowledge learned to a new situation)

-Language Development (expresses themselves, comprehends conversations and participates back, answers and asks questions)
I am a neurodivergent Teacher who has a passion for helping others with my expertise and life experience. I am able to relate to my students and guide them through learning.  I allow students to be who they are without ANY fear of judgement!  All of my clubs and groups are relaxed, creating a comfortable and safe environment for self expression.

I have taught my homeschooled children for over 10 years, from elementary age through high school academic subjects/curriculum. I have a background teaching autistic children, those with ADHD, developmental and intellectual disabilities, social anxiety, mental disorders, and physical disabilities for 10 years. I create curriculum and plan lessons around my student's specific academic needs. Each child learns differently and at their own pace.  It takes a dedicated teacher to pinpoint what type of learner a student is (visual, kinesthetic, auditory, or logical). By learning what different styles my students learned best in, I created a unique lesson plan that helped them reach their full potential. 

I have over 20 years of experience working directly with youth in my community. I have volunteered for over 8 years with the special needs community and am currently involved with several groups in my area. As a current Certified Coach with the Special Olympics organization, I help student-athletes, ages 8 and above, reach their full potential on and off the field. I teach them to correctly verbalize their frustrations, communicate productively with teammates, develop lasting friendships, and self-advocate. These actions help the athletes have overall better sportsmanship and be a better teammate.

I am currently studying Child Psychology, which gives me better insight into developing minds. I have a great passion for helping students with their socio-emotional needs.
Welcome to our Group! We want all of our learners to feel comfortable, connected, and safe. That's why we have 3 rules we ask you to follow: Be Kind, Be Safe, and Be Respectful.

Be Kind - Help all learners feel welcome and included.
Learners from all over the world, with different backgrounds, races, ethnicities, abilities, gender identities, religions and body types, participate in our Group. Always be nice and make others, especially new learners, know that they belong and are welcome. Teasing, name calling, or bullying anybody in our community? Nope. Not happening here

Be Safe - Keep your personal information private and never ask other learners for theirs.
Personal things are personal. We want to keep you safe on Outschool, but we also want YOU to understand how to be safe when you're meeting other learners or teachers. Keep your full name, home address, gaming or social media name, email, and school name private.

Be Respectful - Treat others how you want to be treated.
Keep language clean and information you share safe. If you wouldn't say it or share with your grandma, don't do it here. Swear words, racy videos, and violent images are not allowed. Treat Outschool like a public place, and when in doubt, keep things covered.

To stop your subscription in the group:
Log into your Outschool account.
Click the Schedule button in the upper menu bar.
From their Schedule page, click on the name of the Group.
From here, you can stop your learner's subscription to the Group by clicking the "Stop Subscription" button.

Once they've stopped their subscription, the learner will still have access to the Group through the end of the current month, at which point they will lose access entirely.
View and create posts any time, at your own pace..
Group Leader
Mrs. Debra, ACE Educator
🇺🇸
Lives in the United States
Outschool Award Winner, Experienced Teacher, Advocate, and Certified Coach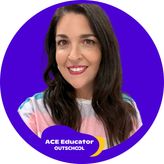 About Me
Hi there, my name is Mrs. Debra, I am married and I have lived in Florida my whole life.  I am a homeschool Mom of over 10 years to my 3 disabled kids.  I have homeschooled my children from the age of 7 to 18 (from elementary to high school) as...