English
"The Ranger's Apprentice ELA" (Part 1) Middle School English and Reading
Great creative projects & amazing book discussions, this MS ELA course is definitely not ordinary, but then neither is the Ranger's Apprentice, Will Treaty. In Part 1 of this class, we will read/analyze the first 5 books. Grade available.
  There are no upcoming classes.
Meets 2x per week
Over 12 weeks
45 minutes per class
There are no open spots for this class.
You can request another time or scroll down to find more classes like this.
Class Experience
 They have always scared him in the past—the Rangers, with their dark cloaksand shadowy ways. The villagers believe the Rangers practice magic that makes them invisible to ordinary people. And now 15-year-old Will, always small for his age, has been chosen as a Ranger's apprentice. What he doesn't yet realize is that the Rangers are the protectors of the kingdom. Highly trained in the skills of battle and surveillance, they fight the battles before the battles reach the people. And as Will is...
In this course students will…
-determine theme;
-analyze plot and its various phases;
-examine how literary elements affect plot progression, assist in character development, and convey meaning, including: motif, symbol, foreshadowing, echoing, flashback, opposition, metaphor, irony, foil, choice of language; 
-understand the mono-myth (Hero's Journey) and character archetypes;
aligned with core ELA standards
I have been working in education for nearly 20 years, primarily as a high school English teacher and speech and debate coach. I am certified and experienced in both AP English Literature and Composition and AP Language and Composition. I have also taught at the middle school and primary school levels, and I have taught traditional ELA and ESL course in both the United States and China, as well as teaching online. I specialize in literary analysis and writing instruction, but I am also known for my fun and engaging projects and have an extensive background in Project Based Learning.
Estimated reading time 2-4 hours a week, 15-25 hours total. 
Assignments and projects: 2-4 hours per week, approximately 10-15 hours total. 
Total estimated time for course: 25-40 hours. (Approximate weekly average: 5-8 hours)
*Students will be provided with ample time for each assignment, allowing them to manage their time efficiently or work ahead if desired.
**Projects are creatively driven and are designed to be fun and engaging while reaching and exceeding learning targets and standards. Actual time will vary based on student ability and level of interest in the specific project.

Assignment breakdown
-Students will independently read 5 young adult novels.. (300-400 pages per book,  estimated reading time, 4-6 hours per novel)
-Students will complete a reading guide for each novel, including vocabulary (about 30-60 minutes per novel)
-Students will complete two ongoing projects each week (about 90 minutes each week). These include the heroes and monsters character catalogue, adding characters and historical figures each week, about 1-2 hours per week and 1 weekly postcard.
-Students will complete two small and two large projects during this course (about 3-5 hours total)
-Parents and students will need to obtain their own copies of novels (or audiobooks) read in this course.
-Parents and students will need to obtain their own access to suggested films. No links will be provided.
-Students will need necessary supplies to complete the projects.  Given that students have many options withing the individual projects, specific needs will vary. Further details and instruction will be provided to parents and students at the beginning of the course.
Students will be assessed regularly based on their participation and engagement in class discussion.  Students will also be assessed through project evaluation as it applies to the learning targets.

Students will receive a grade for this course.  Assignments are graded using the 5-point scale and weighted as follows:
20% Class Participation and Engagement
20% Heroes and Monsters Character Catalogue and postcards
60% Project (15% each)

Full semester grades will be determined by averaging grades of Part 1 and Part 2.

The 5-point scale:
A=5 (4.5-5): Far surpasses all standards and expectations
B=4 (3.5-4.4): above average, exceeds standard
C=3 (2.5-3.4):  Meets standard expectations and requirements
D=2 (1.5-2.4): Needs improvement/meets some expectations but falls below standard
F= 1 (0-1.4): Does not meet standard expectations
0=0: did not turn in or did not complete

A note on grading: My classes are designed to be easy to pass provided students put forth the effort; however, I do not grade easily. I expect my students to always give me their best effort, but quality of a finished product and assessment of learning, knowledge, and understanding require more than just effort.  In other words, I am an easy C, but a hard A. 
1 hour 30 minutes per week in class, and an estimated 4+ hours per week outside of class.
All novels in this course are considered young adult or teen and are written with this age group in mind. Some novels will contain mild violence, tame love stories, and/or supernatural elements and/or creatures.
Accompanying films may be rated PG-13.
Books in this course (all books by John Flanagan)

The Ruins of Gorlan	
The Burning Bridge	
The Icebound Land		
The Battle for Skandia / Oakleaf Bearers		
The Sorcerer of the North / The Sorcerer in the North	
The Siege of Macindaw
Teacher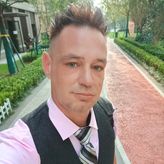 About Me
"I am not the teacher that you are looking for," as I wave my hand ever so slightly.

I will not fill your students with rainbows and sunshine. I am not super high tech in the computer age. I don't offer fluff and I have no gimmicks. No puppies,...