Science & Nature
Scientific Adventures: Discover, Explore, Create | Grades 4-6 Science Curriculum
In this ongoing science curriculum course, learners will explore various scientific topics in a fun, engaging, and interactive environment!
Beginner, Intermediate, Advanced Level
Meets 2x per week
Runs week after week
45 minutes per class
Cancel anytime
Class Experience
Welcome to Scientific Adventures, where we'll step into the captivating world of science exploration! Designed for learners in grades 4-6 (ages 8-12), this engaging and interactive ongoing course will cultivate a deep passion for science through immersive experiences. Embark on a journey of discovery as we dive into a fascinating array of topics, engaging in discussions, hands-on activities, games, and direct instruction.

Each week, we will unravel the mysteries of various scientific...
- Critical Thinking: Develop the ability to analyze and evaluate scientific information, fostering a deeper understanding of the world around us.

- Observation Skills: Enhance observational skills to notice and appreciate natural phenomena and scientific principles in everyday life.

- Problem Solving: Cultivate problem-solving skills by applying scientific methods to real-world challenges and questions.

- Scientific Inquiry: Learn how to ask questions, design experiments, and draw conclusions based on evidence, fostering a strong foundation in scientific inquiry.

- Data Interpretation: Gain proficiency in interpreting data, graphs, and charts to extract meaningful insights from scientific information.

- Collaboration: Engage in collaborative activities and discussions, learning how to work effectively as a team to solve problems and share ideas.

- Conceptual Understanding: Build a solid foundation in fundamental scientific concepts across various disciplines, from physics to biology and beyond.

- Communication Skills: Develop the ability to communicate scientific ideas clearly and concisely through discussions, presentations, and written assignments.

- Ethical Awareness: Explore the ethical considerations within the field of science, recognizing the impact of scientific advancements on society and the environment.

- Curiosity and Lifelong Learning: Cultivate a lifelong passion for learning and a curiosity-driven approach to exploring the world, inspiring ongoing scientific exploration.

These overarching learning goals will empower learners to develop a holistic understanding of scientific principles, while also equipping them with valuable skills that extend beyond the realm of science.
I am a Manitoba Certified K-12 Teacher with a broad range of experience spanning nearly 10 years in various roles, including teaching science to students from kindergarten to grade 12. My extensive training and hands-on experience have equipped me with the necessary knowledge and skills to effectively guide learners in their scientific journey.
Optional homework assignments and activities are designed to reinforce the concepts explored in class, encouraging deeper understanding and independent exploration. Learners will have the opportunity to engage with thought-provoking assignments that challenge them to apply their newfound knowledge to real-world scenarios. These assignments could involve conducting simple experiments, researching specific topics, or reflecting on their learning through short written responses. Additionally, students may be provided with carefully selected readings and videos that complement the week's theme, enhancing their understanding and sparking further curiosity. Homework isn't just about completion—it's an invitation to dive deeper into the realms of science, fostering a sense of ownership over their learning journey and allowing them to see the connections between the classroom and the world around them.
Assessment within in Scientific Adventures takes a holistic and supportive approach, focusing on nurturing each student's progress and celebrating their growth. Rather than traditional exams, our assessment strategy is designed to gauge understanding and encourage active participation. Through discussions, interactive activities, and hands-on projects, I will continuously monitor students' comprehension and engagement, providing timely feedback and addressing any questions or concerns. This approach allows me to tailor the learning experience to each individual, ensuring their evolving needs are met.
1 hour 30 minutes per week in class, and an estimated 1 - 2 hours per week outside of class.
We prioritize creating a safe and enriching learning environment for all students. While the content of the course is designed to be engaging and educational, there are no elements that may be upsetting or frightening to learners.

As part of the learning experience, we will be utilizing carefully selected videos on YouTube and websites to enhance understanding and engagement. These resources have been viewed prior to class to ensure they align with our age-appropriate and content-related guidelines. To further enrich the learning journey, we will also incorporate game-based learning tools like Kahoot and Gimkit, fostering interactive participation and fun while reinforcing concepts learned.

Teacher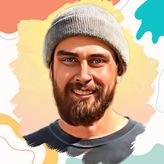 About Me
Hello there! I'm Mr. Matt, a passionate K-12 Certified Teacher residing on Treaty 1 Territory in Canada. Teaching has been my lifelong calling, and I'm thrilled to have found the perfect fit here on Outschool!

With a deep love for education and...