English
Reading in 20 Minutes! (Reading Tutoring)
This is a Reading Tutoring class for those who want a shorter 20-minute block, instead of my 30-minute class. This is great for the young ones who can't handle a longer class, or for kids who just need 20 minutes of reading help.
Kindergarten-12th US Grade Level
$20
Charged weekly or per session
Class Experience
This is a shorter reading tutoring class meant either for the little ones who can't sit for 30 minutes and focus on reading.....or for those wanting to get a short amount of help daily.....or weekly.....like supervised reading with corrections and help from a teacher.....or additional help, as included below. 

NOTE: For a 30...45...or 60-minute class, please ask me about scheduling a listing for those times (30 min/$30.....45 min/$45.....60 min/$60).....or you can sign up for two (30-minute)...
Students will work on grade-level appropriate reading skills they need help with based on the research and practices of Differentiated Reading Instruction. If not at grade level, we will be using those skills to improve their current level of reading. Due to the varying grade levels and abilities, it will be individualized for each student in their private tutoring session. 
I'm a certified K-8th teacher with decades of experience teaching children, most often in K-3rd grades. I have subbed all grades, though, from Preschool-12th grade, and have regularly taught ages 3-18, online, for over four years now, and more than 25,000 online classes (on other platforms) in multiple subjects. I was also a director of a daycare center before going back to school to do a Master's in Teaching Program (Summa Cum Laude). I have a bachelor's degree in Business Administration: Accounting, and I even went to law school! Teaching is my passion, though!
Due to the nature of private tutoring, this will vary considerably by the age and ability of the student. If they choose to work on literacy homework for school, etc.... (more of the 4th-12th graders) then they will be expected to keep working on the book during,  and outside of, class. If they're a younger student, there will be no homework, except maybe to keep reading and practicing daily.
Unless a parent needs a more formal assessment, I'm always assessing students, informally, as we work on reading. If they look back at the tapes, there will be corrections as they read and I will be sending out some of the high-frequency words, blends, etc...to the K-3rd students, if requested.....and any older students who are working on those foundational skills, just so you have what we have been working on in class. I will also do an update regularly so that you know what's going on with your child and what they could keep working on. 
20 minutes per class, and an estimated 0 - 1 hours per week outside of class.
Teacher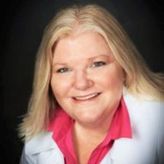 About Me
My name is Wendiane (sounds like "Wendi Ann").....but I go by Wendi. I'm a certified K-8th teacher in the State of Washington, with several decades of experience! I love helping children learn to read; improve their reading and comprehension; and...