English
Play-Talk-Write (Part 1) - My First Stories in the Sand | Play Based and Child-Led Learning | ESL Friendly
Play with your own toys in a tray of sand (or a substitute), as we use your ideas to create some amazing stories. As we talk and play, we're practicing the structure, rhythm and meaning of language as the foundation for future reading and writing! This class is taught in English and blends the Talk-For-Writing, Learn To Play, and Hanen Speech Education models.

Alice Campbell | MTeach., MPlayTherapy., BNursing
145 total reviews for this teacher
Completed by 4 learners
How does an "Ongoing" course work?
Meets on a weekly schedule, join any week, no need to catch up on previous material
Live video chats, recorded and monitored for safety and quality
Discussions via classroom forum and private messages with the teacher
Automatic payment every Sunday, cancel any time
Great for clubs and for practicing skills How Outschool Works
Available Times
This teacher may live in a different time zone.
Don't see a time that works for you?
Class Experience
✅ This class is Part 1 of Play-Talk-Write, and is best suited to beginning English speakers and listeners. Please download this checklist  to see if Part 1, Part 2 or Part 3 is best for your learner. 
https://cdn.filestackcontent.com/ca2PbbfcTmmGQ9Oxjoag

✅ This class requires two learners to run. If your child is the only learner enrolled, I will run the class temporarily (e.g. 2 - 4 weeks) until another learner joins us, or as we organise a mutually convenient time to combine your class...
The intended learning outcomes for this class are aligned with the Australian and UK early years curricula. They are also consistent with the preschool/ early years curricula for NZ, China, Korea and most European countries. This class utilises the Michigan Essential Literacy Practices Framework, and the Mathematics Learning Trajectories. 

______________________________
Intended Learning Outcomes
1. I can draw on my experiences in constructing meaning, using symbols, materials, and language.
2. I can explore ideas from a range of different perspectives. 
3. I can build on my own experiences to explore other ways of thinking and being. 
4. I can make choices, accept challenges, take considered risks, manage change and cope with frustrations and the unexpected. 
5. I can engage in enjoyable interactions using verbal and non-verbal language, to construct, convey and understand messages with purpose and confidence.

______________________________
Critical Thinking Question(s)
1. Who wrote/ created this story?
2. What is my guess about what the writer was trying to say? What was their message? 
3. Who was their message for? 
4. Who might agree with this message? Who might think something different? 

______________________________
Science Content and Concepts
During their play in the sand tray, children may encounter and explore numerous different science concepts. As part of my teaching, I often respond to these ideas, to extend children's concepts associated with:
~ Working scientifically, the scientific process, and scientific thinking
~ Air and flight
~ Floating and sinking
~ Light, vision and colour
~ Sound and music
~ Magnetism
~ Electricity
~ Force and motion
~ Earth in space
~ Rocks and soil, the composition of the Earth
~ Physical changes to matter
~ Chemical change
~ Bodies and skeletons
~ Plants as living things
~ Animals and life-cycles

______________________________
Mathematics Content and Concepts
~ Counting.
~ Subitising.
~ Comparing number.
~ Adding/ subtracting.
~ Composing numbers.
~ Patterns, structure and algebraic thinking.
~ 2D shapes.
~ Composing 2D shapes.
~ Disembedding shapes.
~ 3D shapes.
~ Composing 3D shapes.
~ Spatial visualisation and imagery.
~ Spatial orientation. 
~ Measurement (length).
~ Measurement (area).
 ~ Measurement (volume).
~ Measurement (angle and turn).
~ Classification and data analysis. 

______________________________
Vocabulary and Speech
In each session of this class, we will explore vocabulary and many parts of speech relating to the content, concepts, and activities we are exploring. These words will include nouns, verbs, adjectives, adverbs, prepositions, conjunctions and interjections. In this class, there is a particular focus on vocabulary and conjunctions. 

​Vocabulary (or knowledge of words) includes understanding their structure (morphology), use (grammar) and meanings (semantics). It also includes understanding how one word links to other words (word/semantic relationships). Oral and aural vocabulary skills (or, for non-speaking children, visual vocabulary skills) are absolutely crucial to later development of literacy decoding and reading comprehension and fluency. 

Because this is such an important skill gained in early childhood, I use a strong evidence-based and developmentally appropriate approach to vocabulary and speech development. This includes: 

𝗘𝘅𝗽𝗹𝗶𝗰𝗶𝘁 𝗩𝗼𝗰𝗮𝗯𝘂𝗹𝗮𝗿𝘆 𝗗𝗶𝘀𝗰𝘂𝘀𝘀𝗶𝗼𝗻
Explicit vocabulary discussion means that, in this class we not only use words, but we also sometimes talk about them. We might discuss, for example:
~ what does this word mean?
~ what words would communicate what we want? 
~ what other words can we use for this?

While these discussions are explicit, they are not a discrete part of our classes or delivered as a "lesson". Instead, we weave these into our organic discussions while we play, create and tell stories. I do not choose or have a "list" of specific words that children "must" learn. My approach is to respond to children's interests by offering explicit vocabulary discussion that is purposeful, and which helps each child engage with their goals, interests and motivations. This means that children are developing their vocabulary (and self-awareness of it) in a meaningful, relevant and active way. 

𝗘𝘅𝘁𝗲𝗻𝘀𝗶𝘃𝗲 𝗖𝗼𝗻𝘃𝗲𝗿𝘀𝗮𝘁𝗶𝗼𝗻
While it may seem "efficient" to get children to memorise, or rote learn, words - this approach has been shown to have no real value in speech/ language development generally, including vocabulary development. Rather, evidence confirms that the critical requirement for strong vocabulary and speech development is for children to have many meaningful, two-way conversations that are interesting to them. 

To provide this for your child, I maintain very small class sizes and a child-led approach to learning. This ensures that each child has many opportunities to "chat" and "talk" with me and other learners throughout each session about the things that have captured their interest and which they are discovering. I focus on finding opportunities within these conversations to not only introduce new vocabulary, but to also extend and stretch each child's confidence in using and understanding vocabulary in speech. 


I am a Masters-qualified Early Childhood teacher, with specialisations in Inclusive Education. I also hold a Bachelor of Nursing, and have over 30 years of experience in designing and delivering therapeutic and educational early childhood (0 - 8 years) programs, and I have received numerous awards for designing immersive early childhood development, learning and mental health programs and for excellence in practice. I am an experienced clinical/ and field supervisor (social workers, teachers, nurses). I have completed specialist training in Talk for Writing, Play Therapy, Sand Play Therapy, DIR-Floortime,  Neurosequential Development, and Hanan Speech interventions. Please note, however, that this class is *not* offered as a group or individual therapy intervention, and is not a substitute for a professional therapeutic assessment or program.
There is no homework in this class. However, children may wish to continue playing and creating stories after class. 

Children will likely need assistance from an adult to prepare and set-up prior to each session. This will typically take 5 - 10 minutes.  
  1 file available upon enrollment

For this class you will need three things: some sand (or a substitute), a tray to put it in and some toys/ objects to create stories with.

(𝟭) 𝗔 𝗧𝗿𝗮𝘆
This can be any affordable tub or tray that is at least A4 sized or (ideally) a bit larger. It should not be so large that it is difficult or unsafe to move (sand is heavy)!  
For example: 
~ A new/ clean pet litter tray
~ A "chicken scratch" tray
~ An "under-bed" plastic storage tub
~ A horticultural or seedling tray (with a solid base/ no holes)
~ A good-sized baking tray 

If possible, the tray should be between 5 – 10cm (2 – 4 inches) deep, and then half-filled with sand. 

(𝟮) 𝗦𝗮𝗻𝗱
~ If you are lucky enough to live near a beach or river, you can collect your own sand! 

~ A large bag of "playground sand" will typically cost about $5 - $7 from a nursery store. This will last a long time, and can be used in many different activities. 

(See below for substitutes).

(𝟯) 𝗢𝗯𝗷𝗲𝗰𝘁𝘀/ 𝗧𝗼𝘆𝘀
Children will get most out of this class if they have a reasonable variety of materials to explore, play and create with in their sand tray. This is a list of suggestions for materials. You do NOT have to have everything on this list to start class…you can come to class with just a few things and gradually gather/ collect things your child is interested in, over time. However, it will be best if children have objects/ toys that they love to play with. 

~ Some random objects: things like pegs, cardboard rolls, spoons, bits of recycled packaging, kitchen utensils, etc. which can be used as "tools" for playing in their sand or which can be used to create people/ characters/ animals/ trees etc. 

~ Some small toys or characters that are "sand friendly" (e.g. plastic or wooden characters, houses, tools, animals, etc). 

~ Nature parts collected from around your home: leaves, twigs, flowers, bark, acorns/ seed pods, pine needles, etc. 

~ Loose parts collected from around your home, for example: scraps of old fabric, buttons, ribbons, yarn, nuts and bolts, washers, or other things you have on hand (see also parental guidance notes).

You can collect these things over time and store them in take-away containers or other recycled containers to keep them tidy. 


𝗦𝗮𝗻𝗱 𝗦𝘂𝗯𝘀𝘁𝗶𝘁𝘂𝘁𝗲𝘀
If you cannot access sand, or your child prefers to use a different material here are some suggestions: 

- Kinetic sand
This is a type of sand with a soap substance added. It is usually purchased from toy or department stores. It has the advantage of "sticking" the sand grains together so there is less inside mess. However, it can also be much more expensive. The sticky texture can also distract some children from engaging or exploring other elements of the learning experience. 

- Cloud dough/ Moon Sand
Play sand is usually very fine-grain and easily tolerated by many children. However, for children with heightened sensitivity, even play sand can feel uncomfortable or "gritty". Cloud dough is an excellent substitute for these children. A simple and inexpensive recipe for making Cloud Dough, using ordinary flour (or a gluten-free substitute) and any vegetable oil, will be provided on request. This will need to be stored in an airtight container between sessions, and replaced every 2-3 weeks. 

~ Water
Children with high levels of sensory sensitivity often find that water is a comfortable and pleasurable substitute for sand or dough. Please be sure to directly supervise any young child playing around water - even shallow or small amounts of water. 

~ A "Naked" Tray
If your child cannot tolerate any material in the tray, they are welcome to bring an empty tray to class with their toys.
I do not use tests or other standardised approaches to assessing children's progress. In this age group, testing it is not developmentally appropriate and in some cases may be psychologically and academically harmful. 

However, as a teacher, I do believe it is important for me to be accountable to both children and parents. I aim to deliver classes that are not just "busy work" or entertainment, but which actively contribute to each child's learning in meaningful and sustainable ways. 

To do this, I use continuous observation of children's activity and conversation. When I make these observations, I am specifically considering the child's development in relation to the learning outcomes of the class (see above). 

I then routinely provide feedback to children. This may consist of: 
~ positive affirmation (e.g. "I really liked the way you communicated your idea with that painting");
~ positive reflection (e.g. "I wonder how you came up with that idea?"); and/ or
~ positive stretching (e.g. "I wonder if you could show that idea in other ways?). 

This is a wholistic approach to assessment. The child's response to my feedback helps me understand of "how far" they have traveled in their learning, and then "what comes next" in their learning. I actively monitor your child's progress, and will advise you once I have identified your child has mastered the skills in this class. 

I welcome questions and inquiries from parents about their child's learning progress.    
20 minutes per week in class, and maybe some time outside of class.
𝗣𝗿𝗲𝗽𝗮𝗿𝗮𝘁𝗶𝗼𝗻
Children will need assistance to prepare and set-up prior to each session. This will typically take about 5 minutes or so.  


𝗩𝗶𝗼𝗹𝗲𝗻𝗰𝗲 𝗶𝗻 𝗖𝗵𝗶𝗹𝗱𝗿𝗲𝗻'𝘀 𝗣𝗹𝗮𝘆 𝗮𝗻𝗱 𝗦𝘁𝗼𝗿𝗶𝗲𝘀
On rare occasions, a child will raise high-conflict themes during their own play or class conversations (usually this is quite innocent). Regardless of the reason for violent play, if a child introduces violence, I will acknowledge their input and gently re-direct their conversation. If your child is independently engaging in healthy and low-level conflict play in their sand tray, I may mute their microphone so as not to disturb or distress other children in the group. 

It is helpful for me to know in advance if your child experiences any significant sensitivities to conflict or violence in play or stories, so we can maintain open communication with each other. This helps me provide any necessary support, make further modifications, and provide extra guidance/ boundaries for the group as necessary.

𝗦𝗲𝗻𝘀𝗼𝗿𝘆 𝗦𝗲𝗻𝘀𝗶𝘁𝗶𝘃𝗶𝘁𝘆
Sand offers a wonderful medium for developing sensory tolerance and fine motor skills. If your child has skin or touch sensitivities, please feel free to use one of the substitutes suggested (see supply list). Children may also have a "naked" (empty) tray if they prefer. 

𝗠𝗲𝘀𝘀
This class includes a strong focus on children's hands-on participation and agency. Sand can be "messy", and I suggest having a large tray, towel, or sheet to ensure easy clean-up following the class. Children should wear clothes that you are comfortable if they get messy or stained.  


𝗗𝗼𝗶𝗻𝗴 𝘁𝗵𝗲 𝗖𝗹𝗮𝘀𝘀 𝗶𝗻 𝗦𝗮𝗻𝗱𝗽𝗶𝘁𝘀 𝗼𝗿 𝗢𝘂𝘁𝗱𝗼𝗼𝗿𝘀
If you have an outside sandpit or a sandy place, you are very welcome to use it for this class! However, please keep in mind that children will also need some other small toys or objects to participate in class (see supply list), so be sure to bring these.

I also recommend that, if using a sandpit or a sandy beach, that you create a "boundary" with some twigs or similar, and remove outside toys like bikes or balls. This will help contain your child's attention and avoid them becoming distracted. Remember also, that young children must always be directly supervised outside or near water. 


𝗟𝗼𝗼𝘀𝗲 𝗣𝗮𝗿𝘁𝘀
Some children may like to use loose parts in this class. If you choose to use resources such as bolts, washers, or other hardware, please ensure there are no sharp points (e.g., no nails) and that they are in good condition (no rust or broken bits). Please be mindful of choking hazards if you have younger children (babies, toddlers) in the house, or if your child is still exploring things using their mouth. 

This class is informed by the following perspectives and research on child development and teaching: 
~ Talk For Writing (Pie Corbett)
~ Sand play research and practice models (Sue Parker Hall, Virginia Axline, Dora Kallf)
~ Imaginative Pedagogy (Kieran Egan)
~ Indigenous and oral teaching traditions, perspectives and principles, 8-ways Pedagogy (Tyson Yunkaporta)
~ Play-based learning, with a focus on Play Profiles (Sara-Lea Chazan) and major research on the impact of play on learning, including: 
⋆  Nancy Carlsson-Paige, Geralyn Bywater McLaughlin, & Joan Wolfsheimer Almon. (2015). Reading Instruction in Kindergarten: Little to Gain and Much to Lose. Published online by the Alliance for Childhood. http://www.allianceforchildhood.org/sites/allianceforchildhood.org/file…
⋆ Linda Darling-Hammond and J. Snyder. 1992. "Curriculum Studies and the Traditions of Inquiry: The Scientific Tradition." Edited by Philip W Jackson. Handbook of Research on Curriculum. MacMillan. pp. 41-78.
⋆ R. A. Marcon, 2002. "Moving up the grades: Relationship between preschool model and later school success." Early Childhood Research & Practice 4(1). http://ecrp.uiuc.edu/v4n1/marcon.html.
⋆ Larry J. Schweinhart and D. P. Weikart. 1997. "The High/Scope Pre-school Curriculum Comparison Study through age 23." Early Childhood Research Quarterly 12. pp. 117-143.
Teacher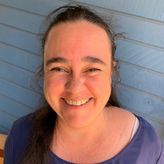 About Me
𝗛𝗲𝗹𝗹𝗼! 𝗠𝘆 𝗻𝗮𝗺𝗲 𝗶𝘀 𝗔𝗹𝗶𝗰𝗲.

I help families from all over the world, who have had trouble finding meaningful alternatives to high-pressure and standardised teaching approaches. An increasing number of parents recognise the unique importance of an...