Science & Nature
Ongoing Science Class: A Full Semester of Science Standards (GED Aligned)
This is an ongoing semester of Science! We cover Physical, Biology, and Environmental topics that are standards. As a certified teacher, I will work with your students to teach them the concepts they need! #academic
2131 total reviews for this teacher
123 reviews for this class
Completed by 1281 learners
Meets 1x per week
Runs week after week
60 minutes per class
Cancel anytime
Don't see a time that works for you?
Class Experience
**All content covered is essential to pass a GED test.**

Please read the full description before enrolling. This will help avoid frustration! 
**SUPPLIES IS LISTED AT THE END OF THE DESCRIPTION**
**This class is ongoing, so to know what week we are on or how many weeks are left, please CHECK THE SCHEDULED MEETING COUNT...THE CLOSER TO 21 MEETINGS LISTED, THE CLOSER YOU ARE TO THE START. COUNT THE MEETINGS. If you want to begin at the start, you should see 21 meetings scheduled.**

**Due to...
I have been a certified teacher for almost 8 years. I have two Master's degrees, one in education, and I enjoy sharing my knowledge and seeing students grow. I have taught in the classroom and for the largest charter in the US, and I have learned various methods of teaching. I have worked with all types of learning styles, so I am more than qualified to teach this class. 
There will be weekly homework to go with the lessons we have covered. 
You will need random supplies throughout the section. I will post an updated list of supplies at the start of class and remind you each week what will be needed for the following week. This class is hands on. Here is the supply list which you will also get once class begins. 

SUPPLIES

Week 2 – Chemical Reactions 

Supply List 
1st experiment Supplies 
• 1 Egg 
• 1 Cup or Glass (large enough to hold your egg and vinegar)
• Vinegar (distilled or apple cider will work)

2nd Experiment Supplies 
• Empty water or soda bottle (cut top off) - 16oz Bottle is Recommended 
• An extra cup (needs to be normal size drinking cup)
• Large bowl
• Large tray or pan to go UNDER the bowl
• Spoon to stir 
• Towel or paper towels
• Measuring cups and spoons (1 Cup and 1 Tablespoon)
• Hydrogen Peroxide (1 Cup or MORE)
• Dry Yeast (can be found online or at the store) THIS IS NEEDED - You need 3 TABLESPOONS at least.
• Dish soap of any kind 
• Average Temp Water  - NOT COLD
• Food color (OPTIONAL - any color and you can use two)  

Week 4 - Energy

Thermal Energy Experiment
• Ice (any kind works and you can keep in freezer until experiment time)
• Two bowls
• Latex Balloon (large is fine)
• Empty water bottle - Needs to be thinner plastic. This won't work with think water bottles. 
• Water (we will put hot water in one and ice water in the other when we do the experiment at the end of class)

Week 5 - Waves 

Light Experiment Supplies 
• Clear glass 
• Water in another container 
• Small plate or saucer 
• Penny 

Sound Experiment Supplies 
• Clear glass 
• Water in another container (they can use the same from the previous experiment) • Plastic straw 
• Scissors

Week 6 – Electricity 

Static Experiment Supplies 
• Salt 
• Pepper 
• Plastic Spoon 

Week 10 – Organs Part 1 

Heart Experiment Supplies 
• 3 Bottles with lids 
• Water (Approx. 32 oz or a quart) 
• Playdough or clay (any color or kind) 
• 4 straws with bendable sections 
• Red food dye (optional) 
1 lid needs 1 hole in the middle and another lid needs 2 holes in it or a larger hole. Use a nail and  hammer to create these. Have parents help you. That is the easiest way. The holes must be large enough  for the straw to fit. 

Week 11 – Organs Part 2 

Lung Experiment Supplies 
• Empty water bottle (do not use a thick bottle – we have to cut the bottle so thinner is better) • Two regular balloons (larger is better – do not get the small balloons) 
• Scissors 

Week 13 – Biomes 

There is not an in class experiment but the students are going to be tasked with creating a Biome Box if  they choose to. If so, they can use anything and show them in the following class.  

Week 14 – Plants 

Planting Supplies 
• Jars or containers for your plants (mason jars work well for this- but something with a drain hole  in the bottom is better)
• Soil (You can get this at a store or from your yard - the better the soil the better they will grow) • Spoon (or something to dig with and put dirt into your containers) 
• Seeds (choose from the following) 
o Calendula (flower) 
o Marigold (flower) 
o Morning Glory (flower) 
o Radish (vegetable) 
o Carrot (vegetable but needs deeper potting containers) 
o Onion (vegetable) 
o Parsley (herb) 
o Basil (herb) 
o Mint (herb) 


Week 15 – Plate Tectonics and Landforms 

Plate Tectonic Experiment 
• 3 to 5 hand towels or washcloths 
Students will also be tasked with creating a landform diorama of any landforms they want. They can use  any materials they want or have and they can show these in the next class.  

Week 16 – Rocks, Weathering, Erosion 

Erosion Experiment 
• Jar with lid or bottle 
• Bowl 
• 2 Peppermints or hard candies 
• 2 M&Ms or Skittles 
• 2 Gummy Candies of some kind 
• Water 

Students will also be able to show and talk about any rocks or gemstones they have collected. We will  do this at the end of class.  

Week 17 – Fossils 

Students will also be able to show and talk about any fossils they have collected. We will  do this at the end of class.  There is no experiment but they should bring things related that they want to show.  
Student will turn work in if needed to me via email. 
1 hour per week in class, and maybe some time outside of class.
Teacher
Savannah Gilmore
🇺🇸
Lives in the United States
Education is the only way we can change the world around us.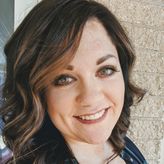 About Me
My name is Savannah Gilmore. I am married to a wonderful guy, I enjoy family and friends, and I love to travel. We have traveled the world and enjoy learning and experiencing all different cultures and history; I have been lucky to travel to over...