Class Experience
This reading class will help early readers and struggling readers become great readers! Learners will engage in phonics lessons and games, reading comprehension activities, building vocabulary, and practicing reading fluency. 
The first time I meet with a learner, I will do an initial assessment of reading skills. 
Once we have completed the assessment in our first lesson, we start each lesson by engaging the auditory senses of learners. As I tell my learners, we read with our ears, just as...
Learners will learn the names and sounds of each letter in the alphabet. They will learn how to blend sounds to read words. More advanced readers will learn about how letters combine to make sounds. Learners will learn new vocabulary words and how to demonstrate reading comprehension by retelling a story and answering questions about the story. Learners will improve their reading fluency. Learners will become better readers in all 5 areas identified by the science of reading: phonemic awareness, phonics, fluency, vocabulary, and comprehension. 
-20 years of classroom teaching experience in primary and special education with public school boards in Ontario, Canada (Toronto District School Board and York Region District School Board)
-Special Education Specialist (2016)
-Masters of Education (2006)
-Subscriber Course Orton Gillingham Academy (2022)
Learners will be assigned the book we read in class to practice reading between lessons. Learners will also get a worksheet to help them practice memorizing the new words we learn in class through orthographic mapping. 
Decodable books and passages are created by Kelly or come from Dropping Knowlege with Heidi by Heidi Jane at https://droppinknowledge.com/ and on Teachers Pay Teachers at https://www.teacherspayteachers.com/Browse/Search:droppin%20knowledge%20with%20heidi
(Heidi Jane has given me permission to use her materials on Outschool.)
Poppit Fidgit Toy
Favourite Stuffie
We start off with an initial assessment and learners will be re-assessed after 4 hours of reading instruction. After each assessment, parents will be provided with a progress report. 
25 minutes per class, and an estimated 0 - 1 hours per week outside of class.
If your child has a poppit toy they are welcome to bring it to class to pop out words. Stuffies are also welcome as we will use them in an activity each class. 
Teacher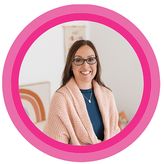 About Me
Hello! My name is Kelly and I am so excited to meet you here on Outschool! 
For the past 20 years, I have been teaching Primary and Special Education in public schools in Ontario, Canada. I have worked with all kinds of learners who have a variety...