Social Studies
Mythology Camp: Animals Through World Mythologies
Snakes, horses, dogs, cats and birds will be explored through multiple mythologies from all over the world
499 total reviews for this teacher
71 reviews for this class
Completed by 321 learners
Meets 5x per week
Over 1 week
50 minutes per class
There are no open spots for this class, but you can request another time or scroll down to find more classes like this.
Class Experience
This listing is for the summer camp version of this class, which runs once a day for five days in a row, and is only offered in the summer. If you're looking for the regular version (which contains the same content plus one extra lesson) that runs twice a week for three weeks, here is a link to the listing:

https://outschool.com/classes/animals-through-world-mythologies-qnQYaGVb#us3ZXggbyk

▬▬▬▬▬▬  COURSE SUMMARY  ▬▬▬▬▬▬
Jump into the past and relive the steps of ancestors from every walk of...
By the end of the Mythology Through Zelda class, students will have achieved a comprehensive understanding of world mythologies as portrayed in the Zelda video game franchise. Through engaging discussions, interactive activities, and exploration of the game's narratives, students will:

Gain Knowledge: Acquire a deep knowledge of various mythologies, including Celtic, Japanese, and other world mythologies, as depicted in the Zelda games. Understand the cultural and historical contexts that influenced these mythologies and their relevance to human storytelling.

Analyze Mythological Elements: Develop the ability to identify and analyze mythological elements within the Zelda games, such as symbolism, archetypes, and cultural references. Recognize how these elements contribute to the overall narrative and enhance the player's experience.

Make Connections: Form connections between mythological themes and real-world cultures, recognizing the universal human themes and values embedded in different mythologies. Understand the impact of mythologies on societies and their continued relevance in contemporary storytelling.

Enhance Critical Thinking: Develop critical thinking skills by critically analyzing the relationships between mythological elements, character development, and plot progression in the Zelda games. Evaluate the ways in which mythologies shape the game's world and enhance the player's immersion.

Foster Creativity: Encourage creativity through optional craft activities that allow students to engage with mythological themes outside of the game. Stimulate imagination and self-expression while deepening the understanding of mythological concepts and their application in creative endeavors.

Collaborate and Communicate: Enhance collaborative and communication skills through class discussions and interactive activities. Engage in respectful dialogue, actively sharing ideas, interpretations, and insights with fellow classmates, fostering a sense of community and encouraging diverse perspectives.

By achieving these learning goals, students will not only gain a comprehensive understanding of world mythologies but also develop critical thinking, creativity, and communication skills that can be applied beyond the class, enriching their overall learning experience.
I have spent 5 years studying various world mythologies via multiple facets; I have traveled all over the world, from Mexico's Chichén Itzá to the Greek Parthenon and many other places in between. I have taken university courses, sat in on lectures from historians and archaeologists, and researched both fact (scholarly articles / research papers) as well as modern day fiction built around the ideas found in myth and cultures from all corners of the globe. I continue to educate myself with modern research, literature and seminars whenever possible, all to further my interest in the stories I have studied from multiple cultures.
Optional homework will be given at the end of each class as a means of using the knowledge gained to engage in different activities with family members. These exercises are not mandatory for the subsequent classes, but are helpful in letting the student practice the material or concepts that were presented with parents or siblings. 
Handouts, worksheets and printouts will be provided when needed, though are not necessary to take this course. These help the students stay engaged during class or practice what was learned after class ends. 
4 hours 10 minutes per week in class, and an estimated 0 - 1 hours per week outside of class.
Mythology and religion often share a very blurry line, so this discussion course may delve into the various different religions. The object of this class is to allow all students to express opinions, beliefs and ideas in a safe and welcome space. I will try to focus solely on the stories and leave the questions of truth and belief up to each student, allowing these expressions but firmly NOT allowing any sort of religious debate or talk of someone or something being "wrong"
https://www.zelda.com
Mac Cana, Proinsias. Celtic Mythology. New York: Hamlyn, 1970. ISBN 0-600-00647-6
Mac Cana, Proinsias, The Learned Tales of Medieval Ireland (Irish Literature – Studies), Dublin Institute for Advanced Studies (1980): ISBN 1-85500-120-9
Squire, Charles. Celtic Myth and Legend. Newcastle Publishing Co. 1975. ISBN 0-87877-030-5
Piggott, Juliet. (1983). Japanese mythology (New revised ed.). New York, N.Y. pp. 6–8. ISBN 0-911745-09-2. OCLC 9971207.
Great Mythologies of the World. The Great Courses. 2015. pp. 250–350.
Hoffman, Michael (2009-07-12). "Land of the Sun Goddess". The Japan Times Online. ISSN 0447-5763. Retrieved 2020-02-07.
Teacher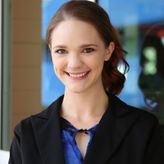 About Me
Hello, and welcome! I am a passionate teacher who loves learning as much as as I do teaching. I have been teaching for the last four years both online and in person. I have a BA in English; Creative Writing, an MA in TESOL (Teaching English to...