English
Mrs T's Reading Corner - Foundational Reading Skills for Kindergarten
This class is perfect for students who already have mastered the names and sounds for all of the letters of the alphabet. This class will focus on building one syllable words, learning new sight words and reading decodable texts.
Meets 3x per week
Runs week after week
25 minutes per class
Cancel anytime
There are no open spots for this class, but you can request another time or scroll down to find more classes like this.
Class Experience
This class is PERFECT  for students who have MASTERED ALL OF THE LETTERS AND SOUNDS OF THE ALPHABET. 
*If your child is still working on the alphabet letter names and sounds then check out  my Pre-K Foundational Reading Skills Class.

In this ongoing class, we will cover all of the BASIC FOUNDATIONAL READING SKILLS THAT A CHILD WILL BE TAUGHT IN KINDERGARTEN. 
See how sections are structured: 
 🍁❄️ Fall/Winter🍁❄️ sections from September to December.  
❄️🌺  Winter/Spring❄️🌺. sections from January...
This class is taught in English.
🔵 Print Concepts: Through exploring texts together we will learn the basic features of print.

🔵 Phonemic Awareness:  Understanding spoken words, syllables, and sounds (phonemes).
             ● Recognizing and producing rhyming words.
             ● Counting, pronouncing, blending, and segmenting syllables in spoken words.
             ● Blending and segmenting onsets and rimes of single-syllable spoken words.
             ● Isolating and pronouncing the initial, medial vowel, and final sounds (phonemes) in three phoneme 
                (consonant-vowel consonant, or CVC) words.
             ● Adding or substituting individual sounds (phonemes) in simple, one-syllable words to make new ones. 

🔵  Phonics : Applying grade-level phonics and word analysis skills to decode and read word.
             ● Demonstrating basic knowledge of one-to-one letter-sound correspondences by producing the primary sound or many of
                 the most frequent sounds foreach consonant.
             ● Associating the long and short sounds with common spellings(graphemes) for the five major
                 vowels.
             ● Read common high-frequency words by sight
             ● Distinguish between similarly spelled words by identifying the sounds of the letters that differ.

🔵  Fluency: Reading grade level appropriate text with accuracy and speed to support comprehension of the text.

🔵  Language – When writing or speaking, appropriately use:
               common nouns and verbs.
               regular plural nouns by orally adding /s/ or /es/.
               interrogative sentences using who, what, where, when, why and how.
               sentences using common prepositions.
                complete sentences.

               When writing:
                Capitalize the first word in a sentence and the pronoun I.
               Recognize and name end punctuation.
               Write a letter or letters for most consonant and short-vowel sounds.
               Spell simple words phonetically, drawing on knowledge of sound-letter relationships.

🔵. Vocabulary 
               Learn to identify the meaning of unknown and multiple-meaning words and phrases based on kindergarten reading and 
               content.. 
               Identify homophones.
               Identify common affixes and how they change the meaning of a word.
               Use words and phrases acquired through conversations, reading and being read to, and responding
               to texts.
               With guidance and support from adults, explore word relationships and nuances in word meanings.
               Sort common objects into categories (e.g., shapes, foods) to gain a sense of the concepts the categories represent.
               Demonstrate an understanding of verbs and adjectives and their antonyms.
               Demonstrate an understanding of verbs and adjectives and their synonyms.

🔵 Comprehension
                Learning about story elements (character, setting, problem solution)
                Key Details in a story.
                Connecting stories to real life situations.

I have been a K-2 teacher for over 20 years.  My expertise is in reading intervention and I have worked in that area for the last 8 years.  I am very passionate about helping children learn how to read and especially passionate about helping those students who are struggling and need an out of the box way to learn how to become successful readers!  I take a very hands on multi-sensory approach to learning the basic foundational skills  and above all we make it fun!!!!
Simple fun activities that go along with our topic for the day such as rhyming or a particular letter and sound may be suggested.  Nothing will be required but the more they practice the skills they are learning the more successful they will be.  
For this class I would suggest that students get a whiteboard/marker/eraser
or paper and pencil.
Magnetic letters (lowercase) optional
Items to print out and use in our daily lessons may be requested from time to time.
Students will be assessed informally through daily assignments  during our group time.  Parents will also be given a report every 8 to 10 weeks
1 hour 15 minutes per week in class, and an estimated 0 - 1 hours per week outside of class.
Teacher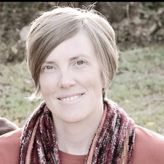 About Me
Hello Parents and Students!

Hi my name is Mary Teegarden.  My online students call me Miss Mary.  

I am a mom of three amazing kids.  When I am not teaching I love to read, sing and spend time with my family and friends. 

This is my 25th year...