Science & Nature
Marine Biology For Grades 6-12 Oceanography 1
A full 12 week course featuring the dynamic ocean system. Students will learn the basics of marine biology as we focus on the water cycle, nitrogen cycle, chemical oceanography, ecosystems, and water pollution.
How does a "Flex" course work?
No scheduled live video chats
Discussions via classroom forum and private messages with the teacher
Great if your learner prefers independent pacing or is uncomfortable with live video chat
There are no open spots for this class, but you can request another time or scroll down to find more classes like this.
Class Experience
The Marine Biology curriculum is designed to emphasize the interconnectedness of multiple science disciplines and the power to stimulate learning and comprehension across broad scales. Students will recognize that the ocean is a dynamic system reflecting interactions among organisms, ecosystems, chemical cycles, and physical and geological processes, on land, in air, and in the oceans. Students will investigate oceanography concepts through experience in laboratories and research using the...
-students will learn about life in the ocean
-students will research types of water pollution
-students will enjoy discussing marine biology concerns and ocean themed crafts on the class wall
Mrs. Collins is a science teacher with 23 years of experience. 
Students will have weekly assignments and labs. In addition they will be assigned or pick research in specific areas of study. Each student will have 5 mini assignments each week that will take an average of 10-15 minutes each. 
spiral notebook
pen
pencil
coloring pencils
markers
tape (clear)
1 posterboard
bottled or tap water
salt
sugar
notecards
scissors
ziploc bags
permanent markers (blue, black, red)
ruler
headphones
construction paper
white paper or computer paper
diorama activity-shoebox, construction paper, toothpicks, white computer paper
food coloring
clay or play dough (in 4-5 different colors)
legos (assorted) to make a models of the seafloor or model of sea creatures
clear cups
blue food coloring
ocean layer lab-A clear jar, food coloring, corn syrup, oil, dish soap, water, rubbing alcohol and funnels.  
gummy bear osmosis lab-3 beakers or glass jars, gummy bears, salt, ruler
water cycle labs-tea light, glass jar with and without lids, food coloring, ice, shaving cream
tsunami water table-tupperware container, water, dirt, piece of cardboard

I love for students to be creative, so please use things commonly found in your home when possible. 
In addition to the Outschool classroom, this class uses:
Assessment will be provided for families to use, but they are optional. The teacher will provide online assessment access, for the family to use at home and then record the grade at home (in the student science spiral).
No live meetings, and an estimated 0 - 1 hours per week outside of class.
Please carefully read the class description, review the supply list, and reach out if you have questions. 
Outschool disclaimer: Please look over the supply list and do not use any items the child maybe allergic to. 
--------
Class Information For Parents:
I am only a small piece of your homeschool puzzle. My goal is to provide your family quality curriculum, fun labs, crafts and assessment tools. I have over 23 years of experience in the classroom and homeschooling my own children. Over the years I have taught in the private, public and college setting providing quality labs and curriculum. I currently write science curriculum for 3 states to be used in public school classrooms. Over the years I have improved my craft by taking countless professional development on assessment methods, how to integrate technology into the classroom, and hands-on activities that promote learning. I am now taking my experience to provide quality curriculum for homeschool families. That being said, I do not provide hands-off learning. All of my classes encourage parents to be involved. Like most flex teachers on the platform I ask that you check to make sure your child is uploading work and look at their science spiral periodically. We are working together as a team to make sure your child has quality curriculum and the class is a success for the student. The first week of my class I provide practice assignments that I ask my families to work on together. The practice assignments (normally 3) involve practicing uploading an image, short video and pdf file (for grades 7-12). Those are the 3 ways we upload work so I want to make sure early that the student knows how. Outschool also provides an inbox so students can ask the teacher for help, but many students are unaware of how to find it so I help the parent setup the student inbox the first week. All of my science students keep a science spiral. This spiral is where the student will hold their notes, diagrams/drawings, key facts, and more. I provide a science spiral template the first week for the family to print out and glue in the spiral. This provides the students an easy template to add to as they go along.  The science spiral will consist of a checklist for students to check off when they complete a task to encourage student responsibility and organization, spiral table of contents, and where to write down test scores. 
Third Party Tools: In my classes I use the following at times to help with comprehension: YouTube summary videos, Loom (I create how to videos), Quizizz, Quizlet, Nearpod, Flipgrid, Google Docs, and Google Slides. Outschool would like us to list all third party tools we may use in the class description. 

Assessments: Because my classes are flex, the option for live testing is not included. Instead I have a paid premium teacher membership to Quizizz and Quizlet. When it is time for an assessment I provide the student a website link and special code to take the test. Quizizz and Quizlet both grade test immediately for the family and allow the student the option to retest for a higher grade. Then students are asked to write down the grade, test name and date in their spiral on the "test score" page. All flex parents are asked to look at the spiral and test score page periodically to keep informed and to see how well the student is progressing in the class. If you are participating in a co-op that requires live testing, please let me know. I have a special Outschool one day option add-on that you can use for live testing. You can simply request the time/day for live testing that works for you. I have found that some flex parents use my Quizizz/Quizlet tests, but some families opt out of testing so it is whatever works best for your family. But I do provide the assessments if you would like to use them. Once the student is on the testing site via my special code they may also use the site for test over other subjects also. 

How To Grade: I recommend that parents add up all of the test scores at the end of the session, and divide by the number of test to get the final average for the class. At the end of the class I provide a general letter of completion that can be used for your records or charter/private/co-op use. If you need me to put a specific average on the letter, I am more than happy to just let me know the average your child has or seen me a list of their test scores to average.

My Part: Thank you for reading all of the material above. That being said, I want to make sure I add to the parent guidance area how the class works, what to expect, and how we work together. My experience on Outschool has been rewarding but sometimes unexpecting. Many times parents will expect more than an Outschool teacher can provide. We are only a small piece of your homeschool puzzle. So we encourage independent learning but still ask the parents to be involved. But sadly many times we get messages from parents asking why we can't get the student to turn in work, or for the student to take the assessments. Those are parts of the puzzle we can not control so we ask for parents to work with us on the journey.  My job is to provide quality curriculum for families to use. I am not able to:
-email the student a reprimand regarding missing work at the request of the parent
-publicly reprimand a student on the class wall for missing work at the request of the parent
-send a video to the student reminding them how important completing classwork is at the request of the parent
-send a pdf of the class wall assignments to the parent each week (all parents need to check the class wall weekly)
-provide live one-on-one testing for free (I do provide the option for a one time testing session in my class catalog)
-create another private class for the student after the class has began to encourage the student to do tasks
-send a reminder to the parent each time the student is missing an assignment
-upload a full flex class upfront, Outschool does not allow sole content purchasing. Instead flex teachers slowly add in the material or schedule it to appear on the wall at set times. 
-allow the parent to post on the class wall notes or reminders for the student (this is against Outschool class policies)

On Outschool, I do make sure that I:
-provide weekly curriculum (4-5 mini tasks each week)
-upload the assignments each Sunday night for the upcoming week
-provide weekly tasks/assignments to go along with state science standards by grade level
-provide short positive general feedback on daily participation work on the class wall 2 times a week
-respond to parent and student messages within 8 hours
-provide easy to follow labs to try at home
-provide access to Quizlet and Quizizz for testing and to look over as a possible assessment site for other subjects
-provide access to my class Epic Books page if the family is interested for online reading books
-provide access to my class Padlet page for students to post funny responses/likes/share ideas in regards to class projects
-provide full year credit for courses (all of my semester 1 classes have a matching semester 2)
-supervise the class wall 2-3 times a week to make sure the student responses are kind to each other and supportive, promoting a safe learning environment
-sent a welcome message the first week to all parents and students (please check your inbox)
-provide practice family assignments the first week to show families how the class works, how to setup the spiral, and provide an area for families to learn how to upload work/find the inbox
-sent out a mid session message to parents asking for feedback on the class
-provide coupons for returning families to encourage more science education on Outschool 
-provide coupons to families that refer other friends and family members
-teach key skills needed for academic success
*I created a video I share with all of my classes teaching them how to crate notecards and how to organize their science spirals.
*I encourage the use of complete sentences (for embedded language arts cross curriculum standards) in all student written responses. 
*I provide direction on how to create a slideshow for students in grades 7-12. 
*I provide every 3-4 weeks a classroom reminder to encourage the student to update their spiral, show the parent their class wall/spiral/grades.

I hope the above information is helpful and I want to thank you for taking the time to read it. I strive to give 200% to my families on Outschool so please reach out if you have questions. 

Holt Oceanography
Glencoe Marine Biology 
http://ga.water.usgs.gov/edu/watercycle.html
http://www.physicalgeography.net/fundamentals/images/nitrogencycle.jpg
http//www.globalwarmingart.com/images/a/a4/Oxygen_Molecule_VdW.png

These were used to create the class. 
Teacher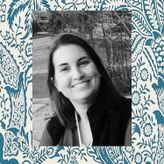 About Me
Hello and welcome to my page! Please stop right now and click the subscribe button, I am trying hard to reach 500 subscribers. I provide fun engaging classes, and try my best to give personal one-on-one attention to my students. I teach for the...