Science & Nature
Inquiring-mind Science: How Did Kepler Discover Elliptical Orbits?
In this class, we will learn how Kepler figured out that the planets moved in elliptical orbits about the sun.
162 total reviews for this teacher
Completed by 5 learners
Meets 2x per week
Over 1 week
60 minutes per class
Class Experience
Learn how science works. 

Modern astronomy and knowledge of the solar system also depend on knowing the shape of the planets' orbits.  Without this knowledge, we are missing understanding of physics and the solar system. To understand an idea, we need to know where it comes from. Memorization of someone else's words is not knowledge. And we have to know that the orbits are elliptical before we try to explain it -- Kepler had to come before Newton. 

In this class, we will learn how...
To learn some math of the ellipse.
To learn how Kepler figured out that that orbits were elliptical. 
To learn a bit about how science is really done.
To learn how Kepler broke with the past in his thinking, and therefore how he improved science.
To learn some of the philosophic influences so critical for Kepler's success -- and to learn what philosophic influences held others back. 
I have a degree in Philosophy, have taught physics and chemistry and biology for years, have studied logic and epistemology for years, and have studied the history and philosophy of science. From me, students have learned how logic and science work even when studying some other subject like math, SAT/ACT, or physical fitness. 

What matters is not so much my credentials (which, yes!, I have, as you can see in my profile bio), but the success of my students. 

Those student successes are my real credentials. Here are some:
1.  Melanie K, mother of three to whom I teach science:  "Michael expounds all that is science in such an interesting and exciting way! He always keeps my kids engaged and thinking that science is fun!

"He presents science in a logical, rational, integrated way – making it easy and possible to take everything they are learning and apply it in 'the real world'… not just a list of useless facts, but tangible, knowable, valuable life lessons.

"He builds a great foundation with biology first and all the rest of the sciences following and integrating from there. Who knew that biology, physics, physical fitness, and chemistry are all related and integrated? Just take a few science classes with Michael, and you'll see for yourself!

"I recommend to any parent that seriously cares about their child's educational well-being -- as well as their mental and physical health -- to get in touch with Michael Gold and get started with him right away! His holistic and hierarchical approach to learning and understanding the world is a must when helping your child prepare for their future. My three children study with Michael, and I couldn't be more pleased with their progress. He makes learning fun!"

2.  Drew T, Summer 2017 (ex-high school student, now in his 20s): "Prior to working with Michael, I had very little hope of actually pursuing my dream to work in the aerospace industry as an engineer. Yet here I am, finishing an engineering degree at A&M this Fall and working at Bell Helicopter as an engineer. With Michael's help, I came to understand the importance of not only mathematics, but also reason, rationality, and a constant pursuit of knowledge. I cannot recommend Michael enough for any student of any subject, this guy is simply the best."

3.  Joe S, ex-high school student: "I tutored with Michael for physics and calculus at the end of my senior year of high school in order to prepare myself for my first semester of engineering at Texas A&M University. Not only was I prepared enough to feel comfortable and excel in the coursework my 1st semester but Michael introduced me to thinking about problems as a whole and inductively (a thought process which has helped in every form of learning). To this day, 7 years later, I still use this method to help me solve problems and learn, in work and in life, more effectively. I highly recommend Michael to anyone looking to not only improve their grades but also to improve their ability to problem-solve and appreciate learning."

4.  Rajiv R, ex-junior high and high school student:  "Michael sets the standard for excellence among tutoring services. I was a student of Michael Gold for around 7 years, and the education I received has had an immeasurably positive impact on my life.

"I originally only sought out tutoring for Geometry & Algebra, during middle school, in order to place into higher level math classes. I found the tutoring to be so valuable that I continued my lessons even after placing into and acing my desired courses -- I received tutoring in math through high school and some of college (all the way up to 3D Calculus). Additionally, I received tutoring for English and Grammar, Physics, SAT prep and more.

"Gold's tutoring helped me achieve A's in my classes and great scores on standardized tests, but this was just the 'tip of the iceberg.' With each lesson I also learned how to better think logically, carefully, and reasonably. These skills are essential to life and have helped me immensely - I still use the learning/study methods I developed through Gold's lessons to earn top scores in many college courses and to do well in my work and hobbies.

"I will forever be grateful to Gold Academy, and highly recommend the service to any student who is looking to start learning, thinking and living."
2 hours per week in class, and maybe some time outside of class.
Teacher
Michael Gold
🇺🇸
Lives in the United States
A Logical, Holistic, Fun Approach to Learning, Living, and Understanding the World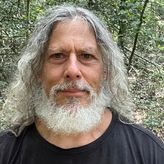 About Me
I teach individual and group classes in math (arithmetic through calculus and statistics), physics, chemistry,  nature study ("natural history"), SAT prep, ACT prep, grammar, writing, logic, thinking skills, and physical fitness. 

Being a...