English
Get Lit! Book Club & Analysis About Classic Banned Black Books/Male Writers
In this ongoing, monthly book club for high school learners, we will read, discuss, and analyze books by Black male writers that have made it have been banned or challenged on a local or national level.
12 total reviews for this teacher
New class
  There are no upcoming classes.
Meets 1x per week
Runs week after week
50 minutes per class
Cancel anytime
There are no open spots for this class.
You can request another time or scroll down to find more classes like this.
Class Experience
COURSE DESCRIPTION:
"Every year, the Office for Intellectual Freedom (OIF) compiles a list of the Top 10 Most Challenged Books in order to inform the public about censorship in libraries and schools" (ALA). Books on the list address unpopular or difficult subject matter, such as gender identity, racism, religion, politics, profanity, suicide, and violence. 

In this ongoing book course that meets once (1x) monthly, we will read classic literature by Black male authors that have been banned or...
Through interactive and engaging BWA Text Talks, learners will learn and apply critical thinking and analysis strategies to make valid claims, support claims with text-based evidence, and use claims and evidence to construct short oral and written responses about a text. The activities are designed to support learners in thinking, reading, and responding beyond, within, and about texts (BWA). 

In alignment with most state English Language Arts and/or literacy standards, scholars will learn and apply critical thinking and analytical skills as they read, write, speak, listen, and use language effectively across the content areas, developing the literacy skills required for success in college, career, and life.

Reading Standard: Read closely to determine what the text says explicitly and to make logical inferences from it; cite specific textual evidence when writing or speaking to support conclusions drawn from the text.

Writing Standard 1: Write arguments to support claims in an analysis of substantive topics or texts using valid reasoning and relevant and sufficient evidence.
Writing Standard 2: Use technology, including the Internet, to produce and publish writing and to interact and collaborate with others.

Speaking & Listening Standard 1: Come to discussions prepared, having read and researched the material under study; explicitly draw on that preparation by referring to evidence from texts and other research on the topic or issue to stimulate a thoughtful, well-reasoned exchange of ideas.
Speaking & Listening Standard 2: Propel conversations by posing and responding to questions that probe reasoning and evidence; ensure a hearing for a full range of positions on a topic or issue; clarify, verify, or challenge ideas and conclusions; and promote divergent and creative perspectives.
Speaking & Listening Standard 3: Respond thoughtfully to diverse perspectives; synthesize comments, claims, and evidence made on all sides of an issue; resolve contradictions when possible, and determine what additional information or research is required to deepen the investigation or complete the task.

I am a mom, published author, and a former National Board-Certified Adolescent Literature & Composition, African American History, and college writing instructor who enjoys reading, teaching, and promoting classic books by Black female authors that offer diverse perspectives about the Black experience in America and challenge readers to question, explore, and think critically about these perspectives and the historical contexts in which they were written. 

Along with reading, I have an appreciation for book discussion, so I have been a part of various book clubs for many years.  My hope is to foster a conversation that sparks students' thinking about how they see themselves, others, and our world through the medium of a book.    


Students will read the book or listen to the audiobook prior to class. The learners will spend an estimated 1 - 7 days independently reading or listening to the book (depending on the learner's reading comprehension and fluency levels). Each class, there will be a guided reading question that affords learners an opportunity to post their favorite passage. Learners will spend approximately 30 minutes per week outside of class selecting and posting their favorite passage.

1. PRIOR TO CLASS: The learners will read the print or digital book or listen to the audiobook before the class date.

2. PRIOR TO EACH CLASS: In response to a guided reading question (classroom post), the learners will post their favorite passage, stanza, or scene to share with the group. Their favorite passage must relate to the focus literary element (e.g., historical context, speaker or character, main idea or theme, character/narrator/speaker).

3. DURING EACH CLASS: The learners will use the BWA Text Talk strategy to make a valid claim, support the claim with evidence from the text, and use both to draw a valid conclusion about the focus literary element (please see the "Course Schedule" under the "Course Description" of this class listing to learn more).


Learners will need to purchase, check out a copy, or download a free copy of the books listed in the course description. The books selected for this course are available at most libraries, booksellers, and online retailers. Some books are available for free in PDF, ePub, HTML, or audiobook format. The teacher will provide a list of Amazon book links and any "free" online book links that she has located upon enrollment. 

Learners will use the Outschool Classroom page to read and respond to discussion posts and access the following course resources: 
Get Lit! Book Club List and Book Links (PDF)
Get Lit! Book Club BWA Text Talk Notebook (Google slides)

Each week, the learners will receive oral feedback from their teacher and peers on their posted responses and classroom discussion. 
50 minutes per week in class, and an estimated 1 - 2 hours per week outside of class.
Books that are included on the American Library Association's (ALA) banned or challenged book list address unpopular or difficult subject matter, such as gender identity, racism, religion, politics, profanity, suicide, and violence. The classic Black books listed in this course include this subject matter. The literature referenced is in the age range of 14-18 years old, according to Amazon and the publisher of each book, included in the YA and/or adult cannon, and are intended for mature secondary students.

When discussing the historical context in classic Black literature, parents should be aware that challenging topics, such as racism, discrimination, religion, sexuality, sexism, ethnic/cultural/religious minorities as well as the social, political, cultural, economic, and environmental situations that informed them are discussed. These topics have shaped many Black people's lives and, therefore, inform Black literature. These topics are handled in an age-appropriate manner and in the context of the work and the individual author's lives. Thus, discussion and study focus on what the characters believe, what the author believes, and what beliefs were central to historical context of the work. 

Again, the fiction, nonfiction, and poetry that we read in this course are classics with most, if not all, written decades to a century ago, or longer, and are or were commonly read in high schools. These classical works help students understand the world in which they live as they ponder deep questions that are as relevant now as they were then. All my classrooms are safe, respectful, and supportive places for all students. Parents, please review all books prior to enrollment to make sure the books are appropriate for your child. 

Aside from the teacher-provided Get Lit! Book Club BWA Text Talk Notebook (Google slides) and books that learners purchase, check out, or download, the learners will not use any resources external to Outschool. Most of the course-selected texts are available for free online. Please ask the teacher prior to making a purchase.
Teacher
Demeka Mays, M.Ed.
🇺🇸
Lives in the United States
Get Lit and #Aim2GetAdmitted to your top-choice college with an award-winning educator, mom of two valedictorians/Stanford & MIT students/Ivy League admits, literacy specialist, college writing instructor, and college counselor. My goal is to help all children develop college and career ready literacy skills and to succeed in their #Aim2GetAdmitted to their schools of choice.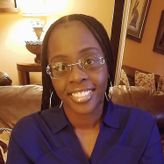 About Me
My name is Demeka, and I am beyond excited to be a part of the Outschool community! I love working with children from across the globe and of all different ages. I mainly teach classes that are research-focused (e.g., how to conduct scientific or...