Math
Full Year 5th Grade Math - Weekly Ongoing 5th Grade Math - Printables Included
Discover math mastery with this ongoing 5th grade math class that covers a full year of curriculum! Expert teacher, engaging curriculum, motivating atmosphere, and flexible scheduling. Conquer math challenges together! Enroll now! 🏠🧮📚
Beginner, Intermediate, Advanced Level
Meets 1x per week
Runs week after week
30 minutes per class
Cancel anytime
🔥 This class is in high demand! 2 of 7 classes have sold out.
Class Experience
🌟 Exciting 5th Grade Math Adventure Awaits! 🌟

Is your child ready to embark on an extraordinary journey into the world of 5th grade math? Look no further! Our ongoing math course promises to be an engaging and comprehensive experience like no other. Join us and let your child thrive in an enriching learning environment led by a state-certified math teacher with a proven track record of success.

📚 What to Expect:
In this full-year program, students of all backgrounds will explore the...
🎯 Learning Goals for the Exciting 5th Grade Math Adventure: 🎯

Decimal Proficiency:
Understand the place value system for decimals.
Master the skill of rounding decimals accurately.
Gain confidence in multiplying decimals with ease.

Multiplication Mastery:
Develop strong fact fluency tips for efficient multiplication.
Learn and apply the method for 3-digit by 2-digit multiplication.
Multiply whole numbers and decimals confidently.

Measurement and Conversion:
Convert customary units of capacity and length effortlessly.
Familiarize with the metric system and its applications.

Division Skills:
Execute long division with one-digit and two-digit divisors.
Divide whole numbers and decimals proficiently.

Exploring Geometry:
Discover the properties of special triangles.
Understand the hierarchy of quadrilaterals.

Fractions Understanding:
Identify and find equivalent fractions.
Add and subtract unlike fractions with ease.
Confidently convert between mixed numbers and improper fractions.

Throughout this exciting full-year program, your child will experience an enriching learning journey, supported by an inclusive and respectful environment. Our state-certified math teacher, with a wealth of experience and outstanding reviews, will guide your child towards mastering essential 5th-grade math skills. Weekly live sessions, interactive group discussions, practice, and games will strengthen their understanding of crucial mathematical concepts.

Additionally, our unique printable handouts, crafted exclusively for each lesson, will further reinforce learning even after class ends. By joining our class, you grant your child the flexibility to learn at their pace, with the freedom to enroll or withdraw at any time.

Empower your child to excel in 5th-grade math and set them on a path to success. Don't miss this incredible opportunity to witness your child flourish like never before! Enroll now and embark on this extraordinary math adventure together! 🌟
Teacher will supply curriculum and materials for each week.  
30 minutes per week in class, and no time outside of class.
Teacher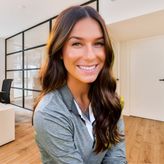 About Me
🌟 Enroll Your Child in My Engaging Math Classes! 🌟

Hello, parents! My name is Mrs. Mattingly, and I am thrilled to be a part of the Outschool community as an experienced math teacher. With eight years of valuable experience as an elementary...