Life Skills
FLEX the Power of Positive Thinking: How to Make Your Own Luck Part 2 8W1
In this class learn the power of positive thinking, designed to help your student cultivate a growth mindset, develop resiliency, and make their own luck in life.
Flexible schedule
Over 8 weeks
No live meetings
Class Experience
Part 2 of 2.
This is the second 8 week section of a 2 part course. If you have not taken part 1, please look through our class listings page and start at the beginning to enjoy the full course

In this class, the student will learn about the power of positive thinking and how to make their own luck. The class will be divided into the following weeks and topics:

Week 9: Dealing with Failure and Rejection
Strategies for coping with failure and rejection
The benefits of learning from failure...
In this class, students will learn:

The science behind positive thinking and its effects on the brain
Techniques for developing a growth mindset and overcoming limiting beliefs
Strategies for building resiliency and bouncing back from setbacks
Tools for setting and achieving goals
Ways to cultivate a positive attitude and mindset
Techniques for dealing with stress and anxiety in healthy ways
Methods for building confidence and self-esteem
Tips for developing healthy relationships and effective communication skills
With over 20 years of teaching experience in many different topics, including personal development and mindset training, and a background in entrepreneurship and martial arts, our instructor is uniquely qualified to help students unlock their full potential and make their own luck.
Homework assignments will be given each week, designed to reinforce learning and help students apply what they've learned to their own lives. Homework may include readings, writing exercises, and goal-setting activities, and will take approximately 30 minutes to 1 hour per week.
Students will need access to a computer or other device with internet access to view the pre-recorded class videos and complete homework assignments.
There are no additional supplies required for this class.
Student progress will be assessed informally through participation in class discussions and completion of homework assignments. The instructor will provide individualized feedback and guidance to help each student improve and adapt as needed.
No live meetings, and an estimated 0 - 1 hours per week outside of class.
This class is designed to be uplifting and empowering, and there is no content that should be upsetting or scary for learners. Parents should be aware that the class is focused on mindset and personal development, and is not a substitute for professional mental health services. No third-party tools or accounts are required for this class.
"The Luck Factor" by Richard Wiseman
"Think and Grow Rich" by Napoleon Hill
"The Success Principles" by Jack Canfield
"The Magic of Thinking Big" by David J. Schwartz
"Mindset: The New Psychology of Success" by Carol S. Dweck
"The 7 Habits of Highly Effective People" by Stephen Covey
Offered by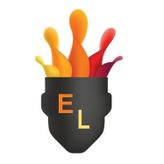 About Us
Explosive Learning specialises in Life Skills classes that:

* Develop essential life skills rarely taught in schools
* Improve wellbeing by helping make kids happy and active
* Increase confidence through performance skills
* Are great fun to...