English
FLEX-English Language Arts (ELA) for 6th-8th Grade (Level 1) (Semester Length)
Have you ever wanted a full English Language Arts Curriculum that you could do on your own schedule AND have access to the teacher? This is that class. Includes 4 classes per week, plus keys and tests for accountability and assessment.
143 total reviews for this teacher
New class
Flexible schedule
Over 12 weeks
No live meetings
Class Experience
English, Language Arts, Full Curriculum #academic

In this 12-week 5-day Full English Language Arts Curriculum, we will cover all the Language Arts bases. This class will cover Vocabulary, Reading, Grammar, and Writing, and will include weekly assignments that can be turned in on the computer and Self-Grading Tests.

While asynchronous with no LIVE classes, this class is very interactive. Each week there will be videos and quizzes, games, or inspirational lessons to play with. I am very...
This class is taught in English.
I have taught for over 30 years at this point.  I started as a corporate trainer training, at the time, high-end IT classes.  I went on to homeschool my children through high school, an endeavor that took 16 years.  During those years I ran several Co-op classes for junior high and high school Language Arts, Public Speaking, and Drama.  I also created Scene and Heard Performing Arts, a live homeschool Drama Club for ages 5-18.  I am very familiar with upper elementary, middle school, high school, and adult learning.
There is a lot of homework in this class.  Each lesson day will have independent work that takes between 10-30 minutes, with some of the writing assignments taking longer.
Your learner will need their own copy of the books below.  Please feel free to use the library or digital editions of the books. While there are many wonderful audiobooks available here, I do not recommend audiobooks for this class simply because we are building reading fluency and speed. SEEING the words really helps with solidifying the words in the memory.  

I include the Amazon link to each book to make it easy to find them.  Sometimes, seeing the cover is helpful. (These are NOT affiliation links...just a quick search on my part.)

The Hunger Games - https://a.co/d/2ZLnKCN

The Tale of Despereaux, by Kate DiCamillo:  https://a.co/d/j1YOl3K

A Single Shard, by Linda Sue Park:  https://a.co/d/c5ugvxH
In addition to the Outschool classroom, this class uses:
Through independent assignments and tests, your student will have a final grade assessed.  A spreadsheet will be provided so that you can tell how they are doing.
No live meetings, and an estimated 2 - 4 hours per week outside of class.
This is a printed materials-heavy class.  I've done my best to make most of the tests available in a digital format, however, in both grammar and spelling, there is a packet for each week.  Many of my students need help with the printing of these materials.

We will also use the website Kahoot.it periodically.  Mostly for practice for vocabulary, spelling, and grammar. This is used as a game that links off-site to Kahoot.  Students will be able to see names in the final countdown if two students are playing at the same time.  I suggest using nicknames or first names only.

Links to Google Docs MAY be used to turn in Writing Assignments at the discretion of the parent.  There will be a video in our classroom about several ways to turn in assignments.

I use Google Forms for tests and quizzes that need to be submitted.  There will be a link to an off-site form that is submitted privately to me.  Students will not be able to see each other in any way.

Due to file size, all FLEX classroom videos are posted on YouTube and embedded into the Outschool Classroom.  Your student need never leave the classroom, although I do suggest showing your student how to expand the video screen.

Each of the books in this class was chosen to provide an excellent example of a genre of books.  They were also chosen for children from approximately 6th-8th grade, so 10-15 year-olds.  

That said there are a few things to consider in these books.  I've used Common Sense Media, Good Reads, and other online reviews to give you some "Things Parents need to Know" where available.

"The Tale of Despereaux" Parents need to know that Kate DiCamillo's Newbery Medal-winning​ The Tale of Despereaux is a thrilling story of a brave, giant-eared mouse in love with a human princess. By directly addressing the reader, the author introduces many concepts to think and talk about. This book is an excellent read-aloud or discussion group book. It could be read to children as young as 6, but parents need to know there is some violence -- Despereaux's tail is cut off, and a girl's ears are boxed until she's partially deaf. This memorable book has the feel of a classic and was adapted for a movie, DS game, and a console game.

The Hunger Games - The story is intriguing and well thought out, the violence is fairly bloody but not overly gory, swearing and sexy stuff are kept to a minimum, and the alcoholic character sobers as the movie goes on. There are great messages and lessons we can learn from this book.

A Single Shard - Parents need to know that in the tale of the "Rock of the Falling Flowers," women jump to their deaths.
Teacher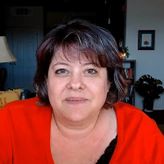 About Me
My name is Stacey Hamlin, and I love to teach.

I believe that we can learn anything and everything…with a few tools, and the ability to lay down our fears and try.  

As a kid, I moved a lot.  By the time I was 14 years old, I'd been to or...