Coding & Tech
FLEX AI Hacking Your Real Life: Artificial Intelligence Tech ChatGPT Part 2 8W3
This course, explore how to use the latest AI technology to hack and improve various aspects of their daily life. Master Artificial Intelligence 101 for hacking your real life with AI Artificial Intelligence Technology like ChatGPT
Flexible schedule
Over 8 weeks
No live meetings
Class Experience
Part 2 of 2
This is the second 8 week section of a 2 part course. If you have not taken part 1, please look through our class listings page and start at the beginning to enjoy the full course.

In this class, learners will explore how to use the latest AI technology to hack their real life. Master Artificial Intelligence 101 for hacking your real life with AI Artificial Intelligence Technology like ChatGPT. From automating tasks to optimizing resources, this course will help students develop...
Students will learn how to use AI technology to automate tasks, optimize their time and resources, and improve their overall quality of life. They will also learn about considerations and the responsible use of AI.
Our instructor, Johnathan, brings a unique set of skills and experience to the table. With over 20 years of teaching experience, he has a Bachelor's degree in Computer Science and a passion for teaching conversational English to learners of all ages. Additionally, he has worked as a martial arts expert and has performed around the world with various circus teams, showcasing his many talents, including bubbleology, staff spinning, juggling, and stilt walking. As a successful serial entrepreneur, Jonathan has a wealth of knowledge in financial management and investment portfolio management, making him an expert in identifying and seizing opportunities. His diverse background and extensive experience make him the ideal instructor for this class on using AI for better learning.
Homework assignments will vary each week and may include individual or group projects, reading, or online research. Students should expect to spend approximately 30 mins per week on homework assignments.
Only the teacher will be using online resources and online tools like ChatGPT, which will be shared in class via zoom by the teacher. The student is not required / expected to need any third-party apps, websites, or services to use as part of this class.
Learner progress will be assessed through regular feedback and evaluation of homework assignments.
No live meetings, and an estimated 0 - 1 hours per week outside of class.
No content warnings apply to this course.
"Artificial Intelligence: A Modern Approach" by Stuart Russell and Peter Norvig - This is a classic textbook on AI that provides a comprehensive introduction to the field.

"Deep Learning" by Ian Goodfellow, Yoshua Bengio, and Aaron Courville - This is a popular textbook on deep learning, which is a subset of AI that involves using neural networks to learn from data.

"Machine Learning Yearning" by Andrew Ng - This is a practical guide to machine learning that is designed for beginners who want to learn how to build and deploy machine learning systems.
Offered by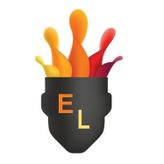 About Us
Explosive Learning specialises in Life Skills classes that:

* Develop essential life skills rarely taught in schools
* Improve wellbeing by helping make kids happy and active
* Increase confidence through performance skills
* Are great fun to...