World Languages
Essential Japanese for Travel Class 2 Part 1-5 (Age 13-18)
This is the second class in a series designed to provide you with the language skills and cultural understanding to enable you to get the most out of your travel to Japan. You will be surprised at how far a little Japanese will take you.
Meets 1x per week
Over 5 weeks
60 minutes per class
Class Experience
Have you ever been to Japan and gotten stuck? Do you want to go to Japan, but are too scared because you don't know the language? Well, have no fear, this series will definitely help you. This course will bring you essential Japanese that you need to comfortably travel as well as provide you with some history and culture behind the words.

I really wish I'd had this series before I went to live in Japan. I was thrown into Japanese life without any help, not knowing what to say or how to...
You will be able to:

Week 1:

Bus
1. Ask for tickets to get on a bus
2. Ask how much each ticket costs
3. Ask where the next bus stop is/ask if your bus stop is next
4. Ask a Japanese person to tell you when your destination is coming up

Train:
1. Ask for a train ticket
2. Learn about Bullet trains and how to buy a ticket
3. Ask to find out if a train is going to a certain place

Taxi:
1. Find out where to go to get a taxi
2. Tell them where you are going
3. Ask for a receipt
4. Tell them that you have reached the destination

Week 2:

Hotels:
1. Know about different hotels
2. Ask if there is a vacancy in the hotel
3. Tell them you want to check-in
4. Know and respond when they ask for your name
5. Know when they ask how to spell your name and how to respond
6. Know how to say how many people will be staying in the hotel room and for how many nights.
7. Be able to ask for simple Japanese (not formal Japanese)

Fast Food:
1. Know about different fast food places in Japan
2. Know how to say if you will be eating there or taking the food to go
3. Know how to ask for an English Menu

Week 3:

Fast Food:
1. Know how to make an order
2. Know the counters for burgers (1,2,3)
3. Know how to ask for a meal deal and how to ask just for the burger
4. Know how to ask for something to be removed
5. Know how to end your order
6. Know when they tell you to wait

Post office:
1. Know how to say Post Office
2. Know the differences between a letter, a postcard and postcards with pictures on them.
3. Know how to ask for a pen.
4. How to tell where you want a letter to go
5. Tell how you want the mail to go (First class, air mail etc.)
6. Be able to ask how much it costs
7. Ask how many days it will take

Week 4:

Banks:
1. Know what a bank is
2. Know how to exchange money/ask to exchange money
3. Know about Traveler's checks/how to exchange them
4. Ask what the exchange rate is
5. Ask if they have an ATM
6. Ask where the ATM is and the polite answers (Here, There, Way over there)
7. Find out how to withdraw money

Week 5:

Getting help:
1. Getting the police
2. The number to call the police or ambulance/fire department
3. How to ask for help
4. Know what a robber is
5. Know what a pickpocket is

Pharmacy:
1. Know about how to call an ambulance
2. Know what a pharmacy is
3. Know about different medicines (Cold Medicine, Headache medicine, Eye Medicine, Motion Sickness Medicine, Stomach medicine, Heartburn Medicine)
4. Understand when they say a medicine is sold out
5. Know about Vitamins 

I received my undergraduate degree in the Japanese language, culture, and history. I also earned my Master's degree in K-12 education. I studied abroad at Nihon University in Tokyo as well as worked as an English teacher in Niigata, Japan. I was able to see what I learned firsthand
Students will be given worksheets to print out after the class to reinforce their learning. Because this class meets once, this is optional and they have the choice to send their homework to me to look over. They will get a vocabulary list that goes over everything they have studied
Learners will not need to use any apps or websites beyond the standard Outschool tools.
I do not routinely give an assessment at the end of the class. However, if a student or parent would like an assessment, they may request one by emailing me.
1 hour per week in class, and an estimated 0 - 1 hours per week outside of class.
Teacher
Samuel Brinkerhoff, M.A.Ed
Come learn Languages with me! I teach Japanese, Vietnamese, Spanish, Korean and Chinese. I have a Master's in K-12 Education and a Major in Japanese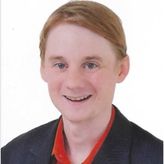 About Me
After trying a major in marine Biology in college I realized that my real passion was in the Japanese language and culture.   I loved watching anime in high school and had Japanese friends that were teaching me Japanese.

At first I had thought...