Life Skills
Developing Super Fresh Focus With Splatoon 3 (Ages 8-12)
In this four session course, students will find themselves learning how focus can help them concentrate on their goals in the game Splatoon 3.
  There are no upcoming classes.
Once per week
over 4 weeks
How does a "Multi-Day" course work?
Meets multiple times at scheduled times
Live video chats, recorded and monitored for safety and quality
Discussions via classroom forum and private messages with the teacher
Great for engaging projects and interacting with diverse classmates from other states and countries How Outschool Works
There are no open spots for this class.
You can request another time or scroll down to find more classes like this.
Class Experience
In this four-week course, learners will work together in teams and compete with each other in Splatoon 3 battles to learn strategies on focusing.  Splatoon 3 is a family-friendly, competitive eSports video game rated for everyone 10 and up. Players take on the role of a young, humanoid squid or octopus known as Inklings and Octolings and compete in 4v4 matches using vibrantly colored inks to claim victory.   Learners will strengthen the ability to identify good and bad focusing habits in both...
LEARNING GOALS

Learners will be able to demonstrate focus by completing assignments according to the guidelines provided by the instructor.  Each assignment is designed to guide and elicit focus from the learners.
Students will demonstrate generalization of in-game skills by completing homework assignments involving non-gaming activities
Learners will also demonstrate in-game and real-world skills in working memory, flexibility, self-control, and self-awareness.

LearningWorks for Kids (LW4K) views gameplay as a foundation for children's learning. LW4K LIVE classes leverage children's attention, persistence, and love of gaming as tools for developing executive functioning, social-emotional, and academic skills used in and out of gameplay. Our teachers are expert gamers, trained in psychology and education with the goal of making game-based learning into real-world skills.  Our mission at LW4K is to help kids make the most of their screen-based play. Using games and apps as teaching tools, we help kids to Detect (identify the skills they are using in tech play) Reflect (think about those skills are helpful in gameplay and the real world), and Connect (use these skills at home and school). Learn more about how you can make your child's game-based learning into real-world skills

Our dedicated, experienced Learning Works for Kids instructors always make sure that every session is just as enjoyable as it is educational. This course will be led by a member of our LearningWorks LIVE team. 
HOMEWORK
Homework will be assigned at the end of each session and is due at the top of the next week's session.  Homework is graded pass/fail and students are expected to complete each weekly assignment.  Homework is designed to allow learners to practice generalizing their in-game skills into real-world situations and is thus an important component of the course.  The following are examples of typical homework assignments but may be modified to best meet the needs of individual learners and class compositions.

Session 1 Homework (Focus & Scoring)
In the same way we all like to get the highest score when playing Splatoon 3 or other games, we can challenge ourselves to improve at real-life activities through gamification!  Let's see if we can improve our focus doing our homework for school by trying to beat our high score!  When you do your homework each day this week, set a timer or have your parent/guardian track the time for you.  For each minute that passes and you do your homework without letting your focus drift, you gain one point.  As a bonus, and this is how you can really rack up the points, each consecutive minute that your focus remains on your homework you get bonus points equal to the number of minutes you have stayed focused every minute!  That means, if you stay focused for two straight minutes you'll get three total points (1+2), and for three minutes you'll get four points (1+3), and for four minutes you'll get  five points (1+4), and for five minutes you'll get six points (1+5). So, if you stay focused for five minutes you will earn a total of 19 points (1+3+4+5+6).  So the longer you focus, the more points you score.  However, if you let your focus drift from your homework, your bonus points will reset.  Let's see if we can get a higher score each day we do our homework!

Session 2 Homework (Focus & Planning)
Creating a plan before we start an activity or project can really help us stay focused by laying out the steps we need to get from the start to the end.  This week, choose an activity or project that you will need to complete at school or at home.  This could be completing a homework assignment, taking a test, participating in sports, completing an art project, practicing a musical instrument, or doing your chores.  Then, before you start that activity,  draw a small picture of you representing the start of the activity on the left side of your paper/canvas and a small picture representing the end of the activity and the goal you are trying to achieve on the right side of your paper/canvas.  Now think about the steps you will need to take to get from the start to the end and for each step, draw a small picture from left to right until you have a plan for completing the activity.  Keep your plan close as you work on the activity and if you find yourself losing focus, take a break and review your plan to remind yourself of what step you are on and what is needed to make it to your goal.  Bring your plan to class and tell us about it!

Session 3 Homework (Focus & Self-Control)
Sometimes focusing too much can be bad for our performance.  It's often recommended when working on a project to take a break for 10 minutes every hour to relax your mind and invigorate your body before starting up again.  Managing focus in this way allows you to change your focus in a constructive way!  For this homework assignment, you will need a deck of playing cards or you could draw your own cards if you like.  Pick a suit and take out the cards 2-5 and one court card you think best represents you (King, Queen, Jack, or Joker).  Now set a timer or have your parent/guardian do so and have it chime every ten minutes for an hour.  Do this while you are working on some activity like your homework, your chores, or playing a board game with your family.  Every ten minutes remove a card from your selected cards and if you feel like you need a break, remove the court card to show that you are taking your ten minute break.  Removing any other card means you will continue with your activity.  Now you have a way to track when you take your break and when you need to focus!  Try making your break at different times like after 20 minutes and after 50 minutes.  Try and find what time feels the best for you to take a break.  Is it early in the activity, right in the middle, or at the end?  Do this each day this week for an activity and come back to class and tell us what worked best for you!

Session 4 Homework (Focus & Working Memory)
Just like we remember the opponents who keep splatting us in Splatoon 3, we need to remember things throughout the day so we can make sure we get all the things done that we have to do.  In this homework assignment, before school, ask your parent/guardian to tell you the name of a famous person you have never heard of and show you a picture of them.  Your job is to remember the name of this person so you can tell your parents/guardian when you get home from school.  Think about how you remember the opponents in Splatoon 3 that keep splating you or keep escaping your splat.  Do you remember their name?  Maybe you remember the clothes they are wearing or the color of their eyes?  Maybe you remember the type of weapon they are using.  However you remember things in Splatoon 3, try using the same method to remember the celebrity's name.  Do that each school day this week and see what works best and come back and tell us about it.


Common household items such as paper, writing utensils, playing cards, etc. may be needed for homework.

Nintendo Switch Console
https://www.nintendo.com/switch/buy-now/

Splatoon 3 Video Game
https://www.nintendo.com/store/products/splatoon-3-switch/

A Nintendo Switch Online Subscription
https://www.nintendo.com/switch/online-service/pricing/

55 minutes per week in class, and maybe some time outside of class.
Parents please note that in order for learners to participate in the group activities of this course, their Nintendo Switch Friend Code will need to be shared with the instructor and their classmates.  The Friend Code allows for controlled adding of friends to a user's account.  The instructor will only engage in gameplay with learners while class is in session and upon conclusion of the course, all learner friend codes will be deleted from the instructor's account.  Private and online matches will be utilized as appropriate to best suit the day's objectives.  Learners will also require a subscription to Nintendo Online in order to participate in online matches. An LW4K LIVE instructor will be present the entire time students are playing in online multiplayer. 
Offered by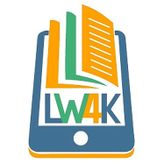 About Us
LearningWorks for Kids teaches children executive functioning and social-emotional learning skills while they play popular video games. Our mission is to make game-based learning into real-world skills. We transform children's engagement and...