Life Skills
College Credit Accelerators: Homeschool Group for High School Success!
Unlock your high schooler's potential and fast-track their success with College Credit Accelerators, a comprehensive homeschool group designed to help students learn how to earn valuable college credits while still in high school!
Meets 1x per week
Runs week after week
30 minutes per class
Cancel anytime
There are no open spots for this class, but you can request another time or scroll down to find more classes like this.
Class Experience
Get ready for an incredible credit-earning adventure! Join College Credit Accelerators, where you can earn college credits while in high school through live, interactive video sessions. The best part? You can join or leave the class at any time, making it flexible and tailored to your schedule. Let's embark on this transformative learning experience together!

Class Experience:

Welcome to College Credit Accelerators, where we'll embark on a four-week journey to help you earn college credits...
This class is taught in English.
During the College Credit Accelerators course, students will achieve the following learning goals:

1. Understanding College Credit Options: Students will gain a comprehensive understanding of the different options available for earning college credits while in high school, including ACE recommended courses, AP exams, CLEP exams, DSST exams, and online credit options.

2. College Selection Strategies: Students will develop strategies for choosing the right college or university based on their credit-earning goals and explore institutions that are accepting of alternative credit methods.

3. AP Exam Preparation: Students will learn effective study strategies, exam formats, and content-specific tips to excel in Advanced Placement (AP) exams and earn college credits in specific subject areas.

4. CLEP and DSST Exam Mastery: Students will become familiar with the content covered in CLEP and DSST exams, learn effective test-taking strategies, and gain the knowledge needed to earn college credits through these exams.

5. Online Credit Options: Students will explore online courses and exams that are ACE recommended, understand the benefits and flexibility of online learning, and discover resources and platforms for earning college credits online.

6. Decision-Making and Goal Setting: Students will enhance their decision-making skills and goal-setting abilities by evaluating their credit-earning options, aligning their choices with their academic and career aspirations, and planning their credit-earning journey effectively.

7. Research and Evaluation Skills: Students will develop critical research and evaluation skills to assess the credibility and suitability of different credit-earning options, colleges, and resources available to them.

8. Time Management and Study Skills: Students will learn effective time management techniques and study skills necessary for success in credit-earning exams and courses while balancing other high school responsibilities.

9. Self-Advocacy and College Readiness: Students will develop the confidence and skills to advocate for themselves during the credit-earning process, navigate college resources, and transition smoothly into the college environment.

By achieving these learning goals, students will be well-prepared to embark on their credit-earning journey, earn college credits while in high school, and make informed decisions about their academic and future career paths.
Meet Ms. Na'im, your experienced and knowledgeable instructor for College Credit Accelerators! With over 10 years of experience working with students, Ms. Na'im is an expert in curriculum design and instruction, dedicated to providing a supportive and engaging learning environment. But that's not all – Ms. Na'im also brings personal experience in earning college credit through exams. She has successfully earned more than 90 semester credits through exams, giving her firsthand insights into the credit-earning process. With her expertise and personal experience, Ms. Na'im is equipped to guide you through the intricacies of credit-earning strategies and help you achieve your academic goals. Get ready to learn from a passionate educator who understands the journey to earning college credits while in high school!
In College Credit Accelerators, learners will engage in a personalized learning plan to guide their credit-earning journey. As part of this plan, learners will conduct research to gather information and make informed decisions about their credit options, college selection strategies, and online credit opportunities. The personalized learning plan will require up to one hour per week dedicated to researching and gathering relevant information to develop a well-rounded and customized credit-earning strategy. This research will empower learners to tailor their credit-earning journey to align with their academic goals and aspirations.
Learner Supply List:
In College Credit Accelerators, learners will not require any specific supplies or materials beyond those commonly found at home. The course primarily focuses on providing information, guidance, and strategies for earning college credits while in high school. All necessary materials, including curriculum resources and readings, will be provided within the class itself. Rest assured, you won't need to purchase any additional supplies or textbooks to participate fully in this course.
In addition to the Outschool classroom, this class uses:
In College Credit Accelerators, learner progress is assessed through a combination of informal assessments and feedback. The focus is on monitoring and supporting the learner's growth and understanding of the credit-earning process. Specific assessment methods may include:

1. Informal Assessments: Throughout the course, there will be opportunities for interactive discussions, collaborative activities, and practical exercises. These activities serve as informal assessments to gauge learner participation, engagement, and comprehension of the topics covered.

2. Personalized Feedback: Learners will receive personalized feedback from the instructor to guide their progress and provide insights on areas of strength and areas for improvement. This feedback will be tailored to individual needs and will help learners develop a deeper understanding of the credit-earning concepts.

3. Self-Reflection and Goal Setting: Learners will engage in self-reflection exercises and goal setting to assess their own progress and set targets for personal growth. This encourages learners to take ownership of their learning journey and develop a sense of responsibility.

4. Evaluation of Personalized Learning Plan: The instructor will review and provide feedback on the learners' personalized learning plans, which will showcase their research and decision-making process in crafting an effective credit-earning strategy. This assessment will focus on the clarity, depth, and alignment of the plan with the learner's goals.

It's important to note that this course does not assign traditional letter grades or require extensive written reports. Instead, the emphasis is on providing guidance, support, and personalized feedback to ensure learners are equipped with the knowledge and skills to make informed credit-earning decisions and succeed in their academic pursuits.
30 minutes per week in class, and an estimated 0 - 1 hours per week outside of class.
Class Content:
This class does not contain any content that may be upsetting or scary to learners, nor does it require learners to take extra safety precautions. The focus of the class is on providing educational information and guidance related to credit-earning strategies and college preparation. All materials and discussions will be age-appropriate, respectful, and in line with Outschool's class content policy. No official ratings or third-party tools requiring additional accounts will be used in this class.
In College Credit Accelerators, the curriculum draws from a variety of reliable sources to provide comprehensive and up-to-date information. Here are some potential sources that may be used or referenced in the class:

1. College Board: The official website of the College Board, which offers valuable information on Advanced Placement (AP) exams, college credit policies, and college search tools.

2. College-Level Examination Program (CLEP) Official Website: The official CLEP website provides detailed information on CLEP exams, subject areas, study resources, and college credit policies.

3. DSST Official Website: The official website of DSST (formerly DANTES Subject Standardized Tests), offering information on credit-earning exams in various subjects.

4. ACE (American Council on Education): The ACE website provides guidelines and recommendations for credit-earning options, including ACE recommended courses and exams.

5. Online Learning Platforms: Reputable online learning platforms, such as Coursera, edX, and Khan Academy, may be referenced to explore online credit options and courses.

6. College Websites: Various college websites may be used to gather information about credit transfer policies, articulation agreements, and specific credit-earning opportunities offered by different institutions.

Please note that the specific sources used will depend on the topics covered in the class, and any required sources will adhere to Outschool's class content policy. Students will be encouraged to utilize credible sources and reliable information in their research and decision-making process throughout the course.
Teacher
Ms. Na'im, Ed.S.
🇺🇸
Lives in the United States
Join me on a learning adventure - let's explore the world together!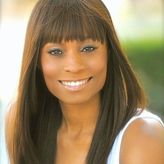 About Me
Welcome to my Outschool profile!

I'm Ms. Na'im, an experienced teacher with a background in law enforcement and a passion for teaching. I offer a range of classes, including in-demand courses, advanced high school and college-level courses, as...