Social Studies
Black History From a Decolonized Perspective (African American History)
In this course, students will learn about black history beginning with Ancient African kingdoms and societies.
Meets 1x per week
Over 8 weeks
35 minutes per class
Class Experience
For the advanced 4th up to 9th Grade Black History. 

Please do not enroll children under 9 years old, we have a class for 5 to 10 year old students available here https://outschool.com/classes/5-to-10-year-old-black-history-from-a-decolonized-perspective-creskNys?usid=QzfHeJ9u&signup=true&utm_campaign=share_activity_link
This is also a much more gentle introduction to black history for sensitive learners who are over 8 years old.  


This African American studies course is designed to...
Upon completion of the course, the students will:
• Gain an appreciation of the richness, diversity, and contributions of African American culture to national and international life and the world.
• Reaffirm the fact that civilization in the United States is not the result of the work and energy of one people, but is the result of the contributions of African Americans and many other groups.
• Develop a knowledge of important people, events, and ideas that have played a key role in shaping the history and culture of African Americans, and the history and culture of the United States.
There are connecting threads present throughout the course. These threads are reflective of major aspects of, and influences on African American life. Some of the major themes to be developed throughout the course will include the:
• Enduring presence of Africanisms – those patterns of life which emanated from Africa – and their impact on African American life in the United States.
• Impact of racism and colonialism – individual and institutional – on Africans and African Americans.
• Origins and development of slavery and its negative impact on Africa and the United States..
• Development of African American nationalism as a result of the segregated nature of American society.
• Participation of African Americans in each of the nation's wars and conflicts.
• Importance of the African American church and other religious components as forces for social change and continuity.
• Significant and continuous role of women in the African American experience and in the struggle for liberation.
• Failure of government – federal, state, and local – to support existing laws and demands of African Americans that would provide equality.
• Presence of an Afrocentric perspective as an alternative to the Eurocentric viewpoint that has dominated American life and culture.





This may be a sensitive topic to families who are used to Eurocentric history perspective. 
I am certified in the following:
School Counseling K-12
Special Education K-12
Elementary Education K-6
and was required to take classes on cultural competence, diversity, inclusion, and African American History while receiving my Master's so that I could teach students of marginalized groups. 

I have a degree connected to the topic  I am  teaching and additional training/education related to the topic. (My Masters is in Guidance & Counseling with classes to include cultural competence, diversity, inclusion, and African American History from a Decolonized Perspective.)


I am also an activist who assists with protesting against racial injustices, I have taught this curriculum with my students in the past, and have experienced racism in my own life. 

There will be optional homework each week to include
Readings 
Hands on projects 
Videos 

Outside Homework will be about 15-30  minutes per week 
Optional: Families can purchase the Black History from a Decolonized Perspective Portfolio Workbook which has a space to put all notes, activities, and assignments for the course. This is completely an optional add on and will is not required for the course. It is a great way to extend learning for your students and help make the learning "stick" during lectures and activities. It can be found here
https://www.kindacademy.org/product-page/black-history-from-a-decolonized-perspective-portfolio-workbook

In addition to the Outschool classroom, this class uses:
Learner progress is assessed based on class and homework participation. No grade will be given for this class unless requested the family. 
35 minutes per week in class, and an estimated 0 - 1 hours per week outside of class.
The topic of colonization, enslavement will be discussed.  The brutality and violence of it  may be hard for some students to process.
Offered by
Kind Academy-Online MicroSchool for Future Leaders
🇺🇸
Lives in the United States
Project-Based Learning | Full Curriculum Pods | Small Group | Tutoring | Global Geography| Life Skills | Engaging Social Studies | Modern Financial Literacy | Hands On Science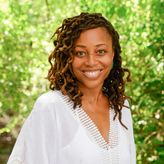 About Us
Hi Kind Families! 
Ms. Iman, here! We believe in making learning as fun as possible. As a homeschool-friendly hybrid school (and homeschoolers ourselves) we understand the need to make sure we are teaching what children are interested in and we...