Life Skills
Beginner's Creative Minecraft Adventures With Dustin
This is a community of Minecraft adventurers who meet weekly to a private Minecraft Realm This is an inclusive social club for all types of learners. (Minecraft Java Edition for PC / Mac Only. NO Tablets, Consoles, or Mobile Devices).
531 total reviews for this teacher
Completed by 13 learners
Meets 1x per week
Runs week after week
40 minutes per class
Cancel anytime
Not an official Minecraft product. Not approved or associated with Mojang.
Class Experience
IMPORTANT: Minecraft Java Edition for PC / Mac Only!
NOT compatible with Ipads, Kindles, Tablets, Phones, or Game Consoles.

YOUR SKILL LEVEL:
This class is meant for beginners, awesome kids who want to help beginners, and everyone else who wants to find adventure in a relaxed Survival mode with an emphasis on exploration, craft, collecting and building [we will spend some time in creative mode during class periods]. This program requires reading comprehension,  computer proficiency, and some...
— Collaborate Through Teamwork: Learners are encouraged to work together towards common goals. Students may mine for resources and share their loot or tag-team to defeat enemies in a dungeon.
— Learn Conflict Resolution Skills: As every student is different, they may encounter differing opinions or wants and needs from another student. Dustin is available to help students find common ground during times of emotional stress.
— Build Character and Confidence: Social situations can be difficult to manage in certain situations. My goal is to build students' confidence and enable them to communicate in a group setting. They will also learn how to self-reflect and take into consideration their and others' needs.
— Set and Achieve Personal Goals: It's easy to dream, but it's harder to achieve! In this class, learners will set goals and learn to take the necessary steps to achieve them. Students are also motivated through social reinforcement by their peers and Dustin!  

Activities Include:

— Mining and farming!
— Help guide newcomers!
— Build settlements and houses for our city!
— Create and manage a shop!
— Participate in setting community goals and guidelines!
— Make new Friends!
Students will have access to the Realm 24/7 and they will be held to a high standard of integrity in regard to respecting other learners' creations and projects or property, griefing will not be tolerated and repeated offenses will result in removal from the class. Dustin will provide guidance and instructions for students who are inspired to delve deeper into Minecraft. The purpose of this access is to allow students to supplement their learning with additional exploration that aligns with their passions and goals. Students may then integrate their learnings into their projects and showcase their accomplishments to their classmates every week.

With this approach, our learners may explore the subject independently if they choose to do so. Dustin loves students to share what they've explored independently with the class!
A Minecraft Java Edition account must be purchased and activated by the learner before class starts, it's available here: https://www.minecraft.net/en-us/store/minecraft-java-bedrock-edition-pc

Enrollees will receive an invitation to our class's private Minecraft Realm where we will build our ideas. To access the server, each learner will need the Java edition of Minecraft and will need to update their version to the latest release.

Other Minecraft versions like the "Minecraft for Windows, Dungeons, or Legends Editions", console editions, and pocket editions for mobile devices will not work for this course. ONLY Java Edition for Mac and PC will have access.

A pair of headphones and a microphone are also recommended for communication with the class. I would prefer to keep the microphones open in order to support our collaborative and interactive space for creating art. Please help your artist by setting them up in a quiet place away from phone calls, televisions, radios, people chatting, and all the other noisy necessities in our lives… I don't have a place like that in my home, so I use headphones with a noise-cancelling microphone 🎤😊 🎧
40 minutes per week in class, and maybe some time outside of class.
Our number one priority is internet safety, and I want to build a supportive learning environment. I work hard to teach my students about internet safety and the best ways to interact online throughout all of our programs.

Our students frequently form relationships and friendships with other students while enrolled in our programs. While we support healthy online relationships, we also believe it's critical to follow these internet safety guidelines:

— Without first checking with your parents, DO NOT ask others to connect with you online outside of our programs. We provide a secure, controlled environment for learning through our programs, but we are unable to control relationships made outside of the classroom.

— Avoid sharing personal data, such as your name, address, phone number, passwords, location, email address, and parental information.
— If someone asks you for personal information, you should let your parent or a counselor know so they can offer advice.

———

Resources for Parents on Common Sense Media:

https://www.commonsense.org/education/videos/keeping-games-fun-and-friendly
Learn how to maintain your child's interactions with others in online games enjoyable and pleasant by reading our guide, "Keeping Games Fun and Friendly."

https://www.commonsense.org/education/digital-citizenship/lesson/the-power-of-words
The Power of Words: Explain to your child that the words they use online have real power, and provide them with tactics to utilize if they encounter cyberbullying.

https://www.commonsense.org/education/videos/private-and-personal-information
Learn the difference between private information that shouldn't be shared and personal information that your child can safely post online.
This class requires Minecraft: Java & Bedrock Edition for PC, available here: https://www.minecraft.net/en-us/store/minecraft-java-bedrock-edition-pc
Teacher
Draw With Dustin
🇺🇸
Lives in the United States
Teaching drawing to young artists encourages them to explore their imagination and express themselves visually. It helps them to develop a personal style and establish a visual language that they can use to communicate their ideas.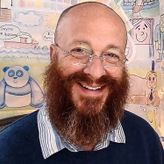 About Me
My Classes are an accessible introduction to your lifelong artistic journey. I use crayons and printer paper to teach kids how to love drawing by demonstrating a step-by-step technique that will allow them to draw anything.

Drawing is a...