World Languages
Beginner Spanish for Young Learners: Part 2 (Flex)
This 8-week Spanish world language beginner-level course offers a flex version with feedback from an instructor. Students will continue to develop their skills learned from the Spanish for Young Learners: Introduction (Beginner - Part 1) where they will learn about farm animals, months, seasons, how to describe themselves, friends, hobbies, and telling directions through music, fun and interactive games, and comic books to help develop reading, writing, and comprehension in Spanish offered by the Music and Language Center for Learning by Kristine Dizon.
Flexible schedule
Over 8 weeks
No live meetings
Class Experience
It is not required for students to take the first part introductory course, but should have had some background in the Spanish language and have been introduced to the topics outlined in the Spanish for Young Learners: Introduction - Part 2 (Flex). Students will have an opportunity to further develop their skills and practice speaking in the course.

For students younger than 8 years of age who are interested in this course, will need to schedule a 15 minutes consultation as this course is...
𝐁𝐫𝐢𝐚𝐧𝐚 𝐌𝐚𝐫𝐪𝐮𝐞𝐳
23 years old, was born in Alabama but raised in New Mexico with her Mexican parents. Her parents would always go back and forth to Mexico since they lived very close to the frontier. She was raised with English and Spanish as her native languages.
 
Since she was very young, she knew she wanted to be a teacher, she enjoys spending time with children, and she is known for being very patient with them, that's why she decided to go to college and major in Education. Since she began college, she started working as an ESL online teacher which she has been doing for 2 years. She has also been a volunteer for 5 years, teaching various subjects across the country of Mexico, during her free time.
 
She has a 7-year-old niece with ADHD, daughter of a single mom, a full-time worker, and a student. She helps her niece with online school and homework. She is glad she chose this career path where she can help others learn something new but especially those in need. 
 
She believes that her job as a teacher is to be a guide, learning from them is just as important as what they learn from her. She also believes each child has their own abilities and struggles, she can understand that, help them grow and blossom inside the classroom no matter what their learning skills are. The joy of seeing a kid being excited from something they learned, even if it was as simple as a single word or sentence, is incomparable.

EDUCATIONAL BACKGROUND:
BA in Pedagogy, University of Monterrey (2019-2023)
120-hour TEFL certificate, TEFL Fullcircle (2019)
Teaching and learning: The principles 
Teaching skills and managing the classroom
Teaching listening, speaking, reading, and writing skills
Teaching vocabulary, pronunciation, and grammar skills 

𝐌𝐚𝐫𝐜𝐨𝐬 𝐃𝐞𝐥 𝐂𝐨𝐠𝐥𝐢𝐚𝐧𝐨
A specialist Spanish Teacher with over 12 years experience in international curricula at leading schools in New York. A native of Argentina, his own study of foreign languages prompted him to become immersed in American culture. It was during his graduate studies, first at Stony Brook and later at NYU, that he began to foster his vocation as an educator, teaching more than thirty classes across the Spanish curriculum, from elementary to advanced courses. Marcos became a dynamic educational leader and a qualified and innovative advocate of integrating technology into education.

He holds a PhD in Spanish from New York University. His research interests include modern Latin American arts, film, literature, architecture, and material culture.

In parallel to his work as a researcher and educator, Marcos developed a career as a journalist and managing editor. Since 2013, he has collaborated with Panamá Revista, Vice Mexico, and Rolling Stone (among other magazines), where he published reviews on literature and culture. Also, Marcos worked as managing editor of emisférica.net (the Hemispheric Institute's peer-reviewed scholarly journal), and participate in a project of compiling and translating texts on contemporary black activism in the United States, which was recently published in Argentina as Nuevo activismo negro.
​
Finally, Marcos loves playing music (especially cello), playing soccer, traveling, cooking, and learning about other cultures.

EDUCATIONAL BACKGROUND:
New York University (2011-2018) Ph.D. Department of Spanish and Portuguese Languages and Literatures
Dissertation: "Subjetividades (in)dóciles: representaciones culturales de los trabajadores argentinos en la primera mitad del siglo veinte" (under the guidance of Gabriel Giorgi).
Stony Brook University (2009-2011). Masters. Department of Hispanic Languages and Literature.
University of Buenos Aires (2000-2006) B.A. Major: Literature

𝐎𝐫𝐟𝐢𝐥𝐢𝐚 𝐖𝐚𝐫𝐝
A Tri-Lingual Spanish Teacher at the Music and Language Learning Center.

She has over 22 years of experience in the education field, including Hispanic Linguistics, Spanish Teaching, Curriculum Development, and Course planning and facilitation; additionally, she is well-versed in administering DELE testing to students to identify what level of Spanish they need to be placed into. Before joining the Music and Language Learning Center, Orfilia taught at Nippon Hispanic Academy for 5 years while simultaneously teaching at the Langland language institute in Japan for 11 years, as a Spanish Language Professor.  She also worked at Kawasaki Motors as a Spanish Teacher and at Kanagawa International School teaching young children Spanish; additionally, she also taught online at Take Lessons as a Spanish teacher for 6 years. 

She has vast experience teaching the Spanish language that spans over 22 years while teaching a wide age group of students ranging from the ages 5 to 81 years of age.  Orfilia earned her Bachelor's degree from Atlantic International University in Honolulu, Hawaii. She is a certified Spanish Curriculum Developer by Cervantes Spanish Institute furthermore she is well versed in the administering of the DELE and CEFR testing and language level placement; additionally, she has a certification in Microsoft Programs as an Office Assistant and is Certified in CPR.   She was selected as "Professor of the Year" by the Language Institute and graduated toward the top of her class at Atlantic International University.  Orfilia strives to make her lessons custom-tailored to each student and truly enjoys watching her students excel. 
No live meetings, and an estimated 1 - 2 hours per week outside of class.
Offered by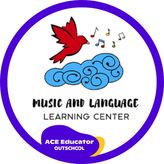 About Us
Hi there! My name is Kristine Dizon, PhD and I am the Founder of the 𝗠𝘂𝘀𝗶𝗰 & 𝗟𝗮𝗻𝗴𝘂𝗮𝗴𝗲 𝗟𝗲𝗮𝗿𝗻𝗶𝗻𝗴 𝗖𝗲𝗻𝘁𝗲𝗿 (MLLC). As the course director and curriculum writer, I have a passion for combining music and language through my travels and experiences as a...