Life Skills
Auto Care - Basic Car Maintenance 101 (FLEX)
In this 4 lesson flex class we will learn through demonstration of the teacher the basic care and mechanics of an automobile.
Flexible schedule
Over 4 weeks
No live meetings
Class Experience
Wish you knew more about car maintenance? New Drivers need to know regular maintenance, this helps avoid a lot of problems.  Be familiar with your car and what it needs!  Learners we receive an overview of most essential car maintenance tasks and learn basic automotive terms.

Topic 1 
🚗 How to open gas tank, how to dispense gas and how to pay inside and outside at the pump.
🚗 Where to check oil and add oil
🚗 Know what type of oil (or where to look for info) for the car--check your...
Students will be shown the basic mechanics of an auto for everyday use, problem solving techniques and how to consult a professional when needed. 
Apples2Zippers Learning Academy teachers are licensed and certified instructors with over 30 years of combined experience in the classroom. 🔗 https://outschool.com/teachers/apples2zippers?usid=22phBPHs&signup=true&authTrigger=follow_teacher&utm_campaign=share_leader_link 

🍎 Mrs. Adamson - Hello, my name is Mrs. Adamson, I am the owner and founder of Apples2Zippers Learning Academy organization on Outschool.  I have been teaching for 20 years. I am a state certified and licensed teacher PreK - 12th grade. I am  licensed and certified educator in Business Technology & Business Education, Special Education Instructional Specialist, Family & Consumer Sciences, and a graduate of the Career and Technical Education Leadership Academy and ESL Instructor and certifications in TEFL/TESL/TESOL. I am also an entrepreneur, small business owner, travel agent, W!SE Financial Literacy Instructor, Serv-Safe Instructor, and I hold a Master's Degree in Education and a Bachelor's Degree in Radiology Health Management.  I am an advocate of Career and Technical Education (CTE), life skill classes that are designed to provide students the knowledge and skills necessary for everyday living.

🍎 Mrs. Lauren - I'm a K-8 certified teacher in the state of Michigan and have been a teacher since 2011. I have a Masters degree in Teaching and Curriculum with an Educational Technology concentration and a Bachelor's degree in Elementary Education. Both degrees are from Michigan State University. I'm also a Google Certified Educator, both Levels 1 and 2. 

I taught K-8 Computer and PreK-5 Library classes at a private school in southeast Michigan from 2016-2021. In my teaching career, I also have experience in middle school Math and English Language Arts, along with the general elementary classroom. On Outschool, I have taught various technology classes since summer 2020, including typing/keyboarding, Google Slides design, and coding.

I'm very passionate about technology in education and I love teaching young students about all sorts of tech programs and skills - typing and word processing, slide shows and other presentations, graphic design, spreadsheets, website creation, video editing, coding, and more. My goal is to help students build new tech skills, apply them in creative ways, and have lots of fun while learning!

🍎Mrs. Lisa T. - Hello, my name is Mrs. Lisa and I'm an experienced educator with a diverse background. My areas of expertise and certification include Kindergarten through 6th grade teacher, 7th and 8th grade all four core areas, Gifted and Talented Teacher and Director of Education, Special Education Grades 4 through 12 specialist as well as building principal for PreK through 8th grade. During Covid shutdowns and quarantines I discovered that my students and I loved the online platform. I taught in a one to one school. Every student had a laptop as well as a school hotspot if their family asked for one.  I chose not to do the minimum "office hours" as my school required. I felt this did not meet my students' needs. I ran an online classroom during regular school hours as well as recorded the class for those students who were unable to connect with us or needed to hear the lesson more than once. My experience as a principal resulted in greatly improved learning for all students. The gifted students improved as well as those with learning disabilities. I believe in high expectations for all. High expectations that are attainable

🍎Mrs. Pope - Hello! My name is Mrs. Pope and I specialize in Typing classes for the Apples2Zippers organization on Outschool.
I am a certified K-12 teacher in the state of Pennsylvania and have been teaching since 2018. I hold a bachelor's degree in Spanish Education and am currently working on my master's degree in Curriculum and Instruction. 
I have teaching experience in elementary, middle, and high school. I currently teach Spanish at the high school level. I enjoy teaching students of all ages and watching them grow and learn. I am very passionate about teaching in general and want to help students learn valuable life skills such as typing to help them succeed in the future.

No live meetings, and maybe some time outside of class.
NOTE:  Students will NOT be performing any work on an actual automobile.  Worksheets will be provided for class.  Teacher will demonstrate via live instruction, worksheets and visual aids. 
Offered by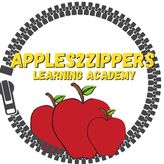 About Us
🍎Welcome to Apples2Zippers!!!🍎
Hello, my name is Mrs. Adamson.  Apples2Zippers is an online learning academy founded by Mrs. Adamson.  Our mission is to provide the highest quality of education by offering fun, engaging, online classes with...