Life Skills
1 on 1 Social Skills, Confidence, Growth Mindset & Emotions Management Coaching
In this one-on-one ongoing class, students will discover techniques that will enable them to manage their emotions, boost their confidence in self-expression, and cultivate a Growth Mindset, optimistic outlook, and resiliency.
Class Experience
This one-to-one coaching session features personalized guidance for your student. They will gain a deeper understanding of their emotions and acquire valuable skills to manage difficult feelings, overcome obstacles, and sustain a positive outlook during stressful situations. My coaching will equip them with tools and techniques to handle any circumstance with emotional resilience and a Growth Mindset. 

During the class, I will not only provide coaching and training, but also offer fun and...
Students will practise:
* identifying emotions using visuals;
* calming strategies;
* mindfulness strategy;
* positive affirmations strategies.
HELLO THERE!

My name is Bella, and I am a certified teacher. I have taught in inclusive schools as well as behaviour schools for 20 years. I have always taught a variety of children with different disabilities, especially autistic and ADHD students. Teaching children to manage their emotions has always been part of classroom management, and I used to do this at least once a day at circle time in my school. 

I hold my first degree in teaching, but I also hold a second degree in Social Work (2004) and a Level 3 Diploma in Children's Psychology (2019).

In addition, I have attended the following courses:
✨ Understanding Behaviour as Communication: A Therapeutic Approach 2023
✨ Tips & Tools to Manage Anger 2022
✨ Understanding Autism 2021 
✨ Mindfulness for Daily Living 2019
✨ Understanding Anxiety 2019
✨ Behaviour Management (in classroom) 2015
✨ NLP Diploma in Life Coaching 2014
✨ Effective Communication Techniques for Teachers (2014)

I have a daughter who is autistic, a husband who is dyslexic and has ADHD. I quit teaching in public schools 4 years ago and now I tutor and help children with autism and ADHD from my home or online. I also teach ukulele and guitar on Outschool, which is my second passion.

My classes are fun, interactive, small groups of children where each child finds their voice and shines bright! 
At the end of each class, the teacher will direct the students to keep talking about their feelings with the trusted grown-ups around them and also use the strategies taught in each class, when necessary.
I will be creating and providing handouts to students when needed. 
I will also send messages in advance if I require additional materials.

For each class, please have prepared:
- paper and markers/colouring pencils;
- playdough - a few colours;
- scissors;
- LEGO blocks.
25 minutes per class, and an estimated 0 - 1 hours per week outside of class.
These 1 on 1 classes are intended to offer educational and learning activities with strategies and tools to help students understand and manage emotions. This class is not a therapeutic class.

This class has no intention to discuss personal reports on personal experience or mental health of the learners. Our discussion will be based on stories I created, materials I am bringing to class and not the learner's personal feelings. I encourage you to send me a message about the area your child needs support with (i.e. managing worries, gets angry really quickly, or is shy and not confident, etc...), and I will create lesson plans based on that issue, but we will not discuss specific circumstances that happened to the child. I will offer my stories, real-life situations on that specific topic and discuss strategies, tools and methods that could help. 
With more than twenty years of experience as a teacher in public schools, I have developed my own teaching materials to meet the needs of a wide range of learners, regardless of their abilities or disabilities. These materials have proven to be highly effective in my classes and I will primarily use them in my future one-on-one social skills classes.

Some of the games I will be referring to can be found in:
- Bergstrom, Christian. Ultimate Mindfulness Activity Book: 150 Playful Mindfulness Activities for Kids and Teens (and Grown-Ups too!) . Blissful Consulting

- Curley, Peyton . Growth Mindset Workbook for Kids: 55 Fun Activities to Think Creatively, Solve Problems, and Love Learning (Health and Wellness Workbooks for Kids) . Rockridge Press

- Allen M.Ed. NBCT, Vanessa Green . Me and My Feelings: A Kids' Guide to Understanding and Expressing Themselves . Rockridge Press
Offered by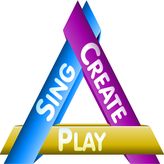 About Us
Hello Families and hello learners!

Welcome to   S I N G   C R E A T E    P L A Y!

We are an original educational organization dedicated to providing top-quality music education and social-emotional learning to young children. 

With a keen...